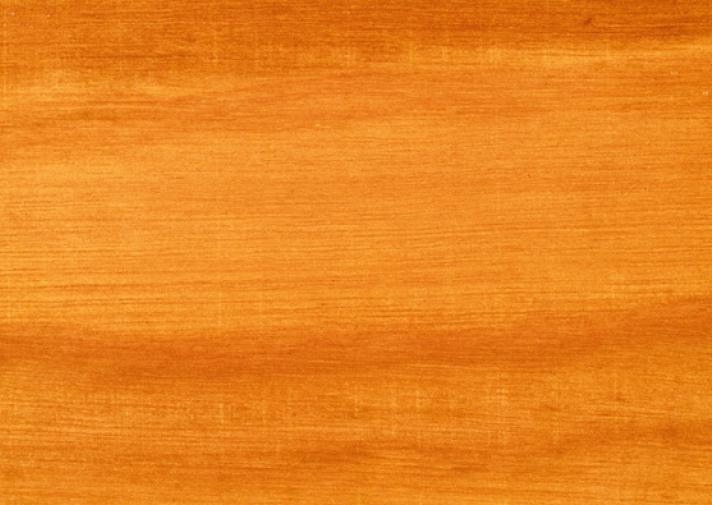 Gum, Rose
Rose gum is a fast growing Australian native hardwood with a wide range of applications from general construction to fine furniture making.
Rose gum (Eucalyptus grandis) is a large, fast growing hardwood timber. When grown in a favourable environment, rose gum is one of the most productive plantation eucalypts. It is a very tall forest tree, reaching 45 to 55 metres in height, with a trunk of between one and two metres in diameter. The trunk displays rough, stringy grey-brown bark at the base, with a white, powdery bark extending above.
The rose gum grows on the eastern coast of Australia, tolerating sandy through to heavy clay soils. It stretches from Newcastle on the New South Wales central coast to Bundaberg in southern Queensland. Smaller stands of rose gum occur to the west of Mackay on the central Queensland coast and in pockets in the ranges from north west of Townsville to west of Bloomfield in far north Queensland. Rose gum has been grown in plantations in Queensland and New South Wales, making the sawn timber of this sought after species readily available.
In Australia, rose gum is mainly harvested for panelling, sawn building timber, flooring and joinery. It has decorative applications in high quality furniture, as it is easy to carve and turn. Boats and structural plywood can also be built from this timber. It has a range of general construction uses due to its class 2 above ground durability (15 to 40 years), although it is less durable in-ground (5-15 years). While its sapwood is not susceptible to lyctid borer, the timber is not termite resistant.
As its name suggests, rose gum has heartwood that is pink to red-brown in colour, with paler sapwood. The timber can be moderately course and is predominantly straight grained.
Appearance
Rose gum produces a warm coloured timber with pink hues that are deep without being too dark. The heartwood ranges in colour from pale pink to red-brown, however the sapwood is paler and not always clearly differentiated from the heartwood.
The wonderful blend of soft pinks and peach tones make this a charming timber, and rose gum may contain evidence of insect trails and pinholes that add to its character and beauty. The grain is fairly uniform: straight to slightly interlocked, creating no distinctive figure. The timber's texture is moderately course and even.
Common Applications
Rose gum is an extremely versatile timber for construction and decorative applications. As sawn timber in general house framing, cladding, internal and external flooring and mouldings, rose gum is an ideal choice. It is also ideal for use in linings, joinery, fascia and barge-boards.
The decorative applications of rose gum are obvious if you're looking for a timber of distinctive warmth. It has been used for fine furniture, as well as durable outdoor furniture. The timber's character features distinctive pinhole and insect marks making it well suited for use in joinery, carving and turnery.
Other uses of rose gum include structural plywood and in boat building (framing components, planking and decking). Rose gum has also been used for boat oars, dowel rods, broom handles, brush ware and fruit cases.
Common Form
Sawn
Workability
Rose gum is moderately easy to work with hand tools (rated 3 on a 6 class scale). It can be easily sanded and machines and turns well to deliver a smooth finish.
This species of timber can be dried satisfactorily with conventional air and kiln seasoning methods, although care should be taken in the early stages of drying to avoid collapse and surface checking. The sapwood is able to accept impregnation with preservative but the heartwood is resistant to contemporary commercial treatments.
No difficulty has been experienced with the use of standard fittings and fastenings with rose gum. The timber can be bonded using standard glues and it will readily accept paint, stain and polish. In addition, rose gum accepts oiling.
Origin of Timber
Readily Available
Availability - Further Information
Rose gum is widely available as sawn timber. There are several natural sources along the east coast of Australia and it has also been grown in plantations in Queensland and New South Wales.
Availability - Further Information
Shrinkage
| | | | | | |
| --- | --- | --- | --- | --- | --- |
| | Very Low | Low | Medium | High | Very High |
| | | | | | |
| Tangential : | | | | | |
| Radial: | | | | | |
| Unit Movement Tangential: | | | | | |
| Unit Movement Radial: | | | | | |
Strength Group
Very High

High

Reasonably High

Medium High

Medium

Reasonably Low

Low

Very Low

Unseasoned:

S1

S2

S3

S4

S5

S6

S7

Seasoned:

SD1

SD2

SD3

SD4

SD5

SD6

SD7

SD8
Stress Grade
Structural
No. 1
Structural
No. 2
Structural
No. 3
Structural
No. 4
Structural
No. 5

Unseasoned:

F17

F14

F11

F8

F7

Seasoned:

F22

F17

F14

F11

F8
Density per Standard
Seasoned:

Unseasoned:
Joint Group
Very High

High

Reasonably High

Medium

Low

Very Low

Unseasoned:

J1

J2

J3

J4

J5

J6

Seasoned:

JD1

JD2

JD3

JD4

JD5

JD6
Colour
White, yellow, pale straw to light brown
Pink to pink brown
Light to dark red
Brown, chocolate, mottled or streaky
Mechanical Properties
| | |
| --- | --- |
| Modulus of Rupture - Unseasoned: | |
| Modulus of Rupture - Seasoned: | |
| Modulus of Elasticity - Unseasoned: | |
| Modulus of Elasticity - Seasoned: | |
| Maximum Crushing Strength - Unseasoned: | |
| Maximum Crushing Strength - Seasoned: | |
| Impact - Unseasoned: | |
| Impact - Seasoned: | |
| Toughness - Unseasoned: | |
| Toughness - Seasoned: | |
| Hardness - Unseasoned: | |
| Hardness - Seasoned: | |
Durability
| | | | | |
| --- | --- | --- | --- | --- |
| | Low | Moderate | Reasonably High | High |
| | (0 - 5 yrs) | (5 - 15 yrs) | (15 - 25 yrs) | (more than 25 yrs) |
| In-Ground: | | | | |
| | (0 - 7 yrs) | (7 - 15 yrs) | (15 - 40 yrs) | (More than 40 yrs) |
| Above ground: | | | | |
| | (0 - 20 yrs, usually < 5) | (21 - 40 yrs) | (41 - 64 yrs) | (More than 60 yrs) |
| Marine Borer Resistance: | | | | |
| | |
| --- | --- |
| Lyctid Borer Susceptibility: | Not Susceptible |
| Lyctid Borer Susceptibility - Other: | |
| Termite Resistance: | Not Resistant |
Fire Properties
| | | | | | | | | | | | |
| --- | --- | --- | --- | --- | --- | --- | --- | --- | --- | --- | --- |
| | 0 | 1 | 2 | 3 | 4 | 5 | 6 | 7 | 8 | 9 | 10 |
| EFH Spread-of-Flame Index: | | | | | | | | | | | |
| EFH Smoke-Developed Index: | | | | | | | | | | | |
| | |
| --- | --- |
| Critical Radiance Flux - Lower: | |
| Critical Radiance Flux - Higher: | |
| Smoke Development Rate: | |
1 - non-combustible
2 - reasonably non-combustible
3 - slightly combustible
4 - combustible

Fire Properties Group
Number:
| | |
| --- | --- |
| Group Number - Other: | Fire Properties - EFH Spread-of-flame Index: 8 |
| Average Specific Extinction Area: | |
| Bushfire Resistance: | BAL 12.5 and 19 – All AS3959 required applications |