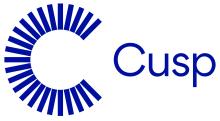 What' next? We make what's next.
Address
3 Waterworth Street, Wynyard, Tasmania
Accreditation / Certification
Responsible Wood
FSC
PEFC
Cusp is the future of construction.
Engineered value-added timber products sourced from sustainable hardwood plantations for mass timber construction of buildings and homes.
Offering a negative carbon footprint to shape a more sustainable future for the building and housing industry, and doing our part in combating climate change.
Our appetite for smarter solutions means we are forever on future's cusp. As it moves relentlessly forward, so do we.
Provenance
Our timber is all sourced from certified plantations.
Our signature species, Tasmanian Plantation Oak is grown in one of the world's most productive and fertile forestry environments.
Tasmanian Plantation Oak grows quickly; Harvestable in short 15-year rotations, compared to 25-30 years for softwood plantations, Tasmanian Plantation Oak provides a unique set of opportunities.
Faster growing trees means faster absorption of carbon, and faster rotations mean more building stock more often to lock that carbon up into the built environment.
With a global shortage of timber and demand expected to quadruple by 2050 – it is the future of construction.
Products
Cross Laminated Timber. Cross Laminated Timber (CLT) is a wood panel product made by gluing together layers of solid-sawn timber. Each layer is oriented perpendicular to the previous layer to achieve better structural rigidity.
Glue Laminated Timber. Glulam removes the barriers of size, strength variation, and shape normally associated with the availability of sawn timber.
Our Plantation Species
Tasmanian Plantation Oak -  An Australian Eucalypt that is grown, harvested and manufactured in Tasmania. It is aesthetically beautiful: blonde with an Australian grain, that finishes with a lustrous sheen.
Australian Manufactured European Spruce -  A white to pale yellow softwood with a fine texture with small tight knots. Sourced from sustainably managed forests in Europe and manufactured into CLT and GLT in Tasmania.
Grandis Plantation Oak (Rose Gum) -  A Eucalypt sourced from fast rotation sustainably managed plantations in Uruguay, shipped to Tasmania as a sawn product. It is a blond hardwood with pink tones and straight grain.