Image

An informative and inspirational one day seminar series featuring international and Australasian speakers - WoodSolutions 2011 is programmed for architects, engineers and building design professionals.
• Monday 5 September - Adelaide
• Tuesday 6 September - Sydney
• Thursday 8 September - Melbourne
Save with Early Bird Bookings at www.WoodSolutions2011.com.au
---
International Keynote Speaker 
Hermann Kaufman
Image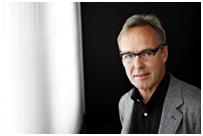 Renowned in Europe for his inspirational design of technically advanced low energy buildings, Hermann's work meets Europe's most stringent energy saving standard, Passivhaus. Hermann has won awards including the Global award for sustainable architecture in 2007, and the prestigious International Spirit of Nature Wood Architecture Award in 2010.
WoodSolutions 2011 Seminar Program
Currently being developed, the one-day program will feature leading architects and engineers speaking on topics ranging from innovation in timber design and reducing carbon footprints to durability and energy efficiency.
You could earn CPD Points
Informal and formal CPD points may be available from your professional organisation. Please register at www.WoodSolutions2011.com.au for news and more information as it becomes available.
Building on the success of WoodSolutions 2010
The results of WoodSolutions 2010 post-event survey were simply outstanding.
In summary, attendees said:
• 95% would be interested in attending a future event
• 77% rated the value of the information as excellent or very good, a further 22% rated it as good
Responses were uniformly excellent, from both engineers and architects, and perhaps best summed up by the words of architect, Graeme Bell:
"The WoodSolutions 2010 forum was one of the most interesting, informative and important talks I have been to in 15 years of practise. It was outstanding... I walked away with only one disappointment on the day and that was the thought that attendance to the forum wasn't a mandatory requirement for all architects in this country."