WoodSolutions' Education Program delivered its third Industry-University Educator workshop last week in Sydney (9-10 Nov), supported by the University of Sydney School of Architecture, Design & Planning, and School of Civil Engineering.
Image

Bringing together 34 participants from industry, and 30 university lecturers from all over the country, the aim of this initiative is to discuss how to get more timber content taught in university engineering, architecture and building courses in Australia. Ensuring that the students of today, who become the specifiers of tomorrow, are well informed about timber product use and specification is vital for the industry's longevity. 
Image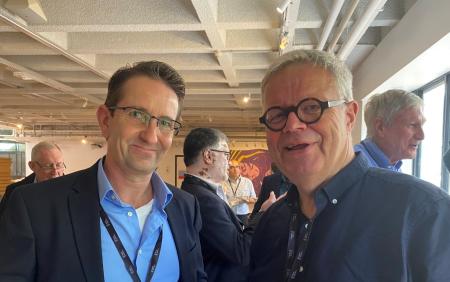 The two-day workshop commenced with a joint welcome by Head of Built Environment Programs, Kevin Peachey, and A/Prof Arianna Brambilla, the University of Sydney's Associate Dean of Education.
The first session provided participants with an update on the development of a new WoodSolutions Strategic Plan, delivered by consultant to WoodSolutions, Karl-Heinz Weiss, followed by exciting news delivered by Jon Shanks of a new WoodSolutions micro-certification program, 'Timber Design for Residential Construction' currently in development with UTAS.  The program includes state-of-the-art educational resource delivery in keeping with the current hybrid-blended learning approaches being adopted post-COVID by universities nationally. 
Image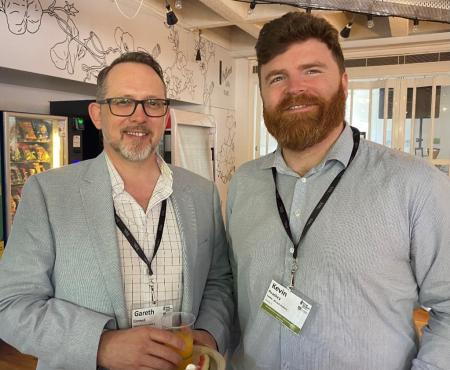 After a very interactive networking lunch break, the group heard from four very different industry expert perspectives – architectural: Jonathan Evans (Arbortecht), engineering/prefab manuf: Jane Armstrong (Viridi), prefab building: Phillip Tondl (Lipman), and software: Adam Jones (CLT Toolbox) on innovative wood opportunities now emerging.
The final session of the first day focused on future collaborative research opportunities between industry and universities, and how to build technical timber research capacity within the institutes at the academic, postgraduate, and undergraduate levels. Prof. Keith Crews, Director of the new Advanced Timber Hub at the University of Queensland, discussed the collaborative program opportunities underway, while Prof. Greg Nolan overviewed the potential funding sources available.  A productive, small working group session then unpacked the practicalities and realities of improving the R&D collaboration between academia/education institutions and industry.
It is well appreciated, that building capacity in the university sector to provide R&D services, not only helps the industry in having experts and facilities when needed, it also assists in getting more timber content into university student coursework as university departments tend to give more teaching weight to the products they research.
Image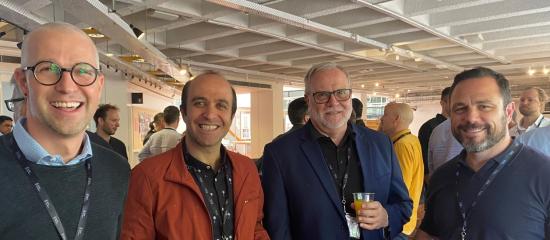 This collaborative engagement group exercise then set a very positive and engaging tone that continued during a networking dinner with all the industry and educator attendees.
The second day started with a short presentation from Lisa Ottenhaus and Kim Baber on the benefits of cross-profession timber education collaboration and the University of Queensland model, that brings architecture and engineering undergraduate students together on the design of a timber project. It was proposed that this model be expanded around the country through a National Cross-Profession Student Design Competition. 
Image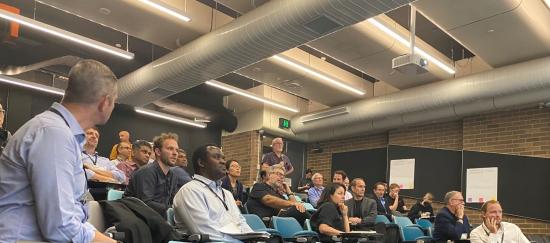 Manager of the WoodSolutions Education Program, Alastair Woodard provided an overview of the WoodSolutions resources suitable for tertiary wood education and invited attendees to provide feedback on how best to get more timber topics into course curriculum and make the teaching of timber subjects more engaging, inspiring and effective.
Image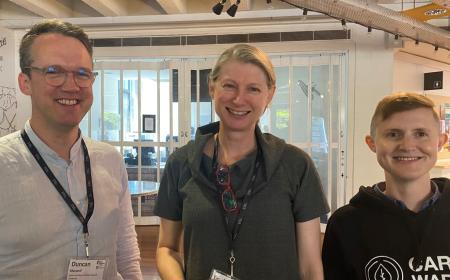 The timing of this workshop and the recent release of details on the new Australian Forest and Wood Innovation (AFWI) program and the $100M+ of Federal Government funding was very opportune. The final session commenced with an overview of the new program by AFWI Interim Director Prof. Julianne O'Reiley-Wapstra and the current call for expressions of interest from universities to facilitate the remaining two Research Centres, along with the University of Tasmania. Greg Nolan then facilitated a full group discussion of possible joint collaborative research themes and partnerships, before the audience broke into smaller groups to discuss in more detail four identified possible collaborative research themes: Lightweight timber framing, Building systems and solutions, Resource maximisation, and Digital Technology. 
Image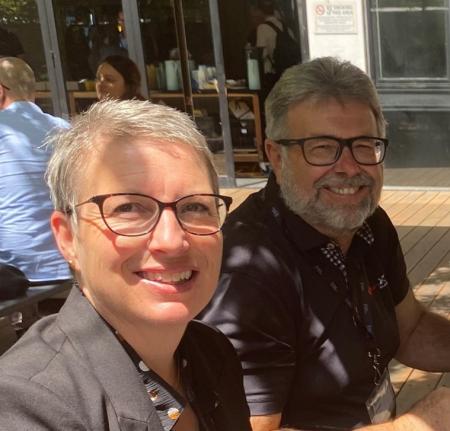 Education Program Manager, Dr. Alastair Woodard, said, "This industry-educator collaborative initiative was an extremely unique and valuable event, and strongly supported by educators and industry alike". 
Image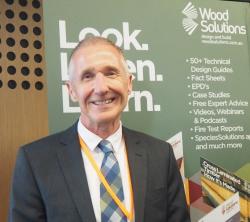 He added, "The industry education program has been active for 27 years, making it one of the longest continually running industry programs; funded by FWPA. The key to its longevity is the ongoing and close interaction with university academics, and TAFE teachers, to clearly understand their needs in teaching timber-related subjects, and developing specific WoodSolutions timber educational resources that they could utilize."
Feedback from both industry and university attendees was that the workshop was a great initiative and had been extremely worthwhile. The group are no doubt looking forward to similar future workshops.
The advice and feedback provided by the workshop attendees will be used to develop an ongoing WoodSolutions education strategy.
Image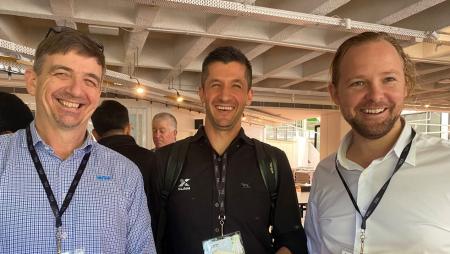 For further information on this workshop or the WoodSolutions Education Program, please contact woodard@woodsolutions.com.au