Planes, Prefabrication and an Art Gallery
Day one of the New Zealand Wood Smart tour kicked off at the Auckland Art Gallery, Toi o Tamaki.  Its beautiful forecourt and gallery are made from tree like structures constructed from New Zealand Kauri folded into organic geometric forms and supported on slender profiled shafts of glulam.
Image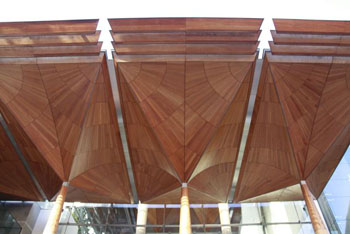 It took years to source the 250 cubic metres of wood, from all over the country.  Quick back of an envelope calculations suggest that the structure stores around 80,000 kgs of carbon, although don't quote me on that.
Image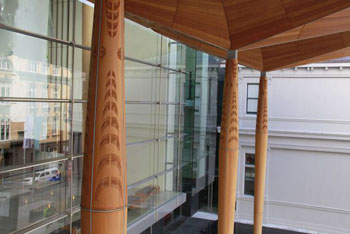 Image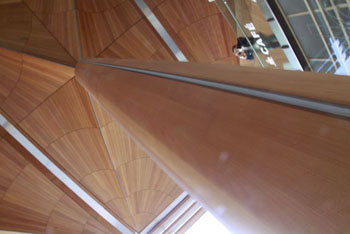 Image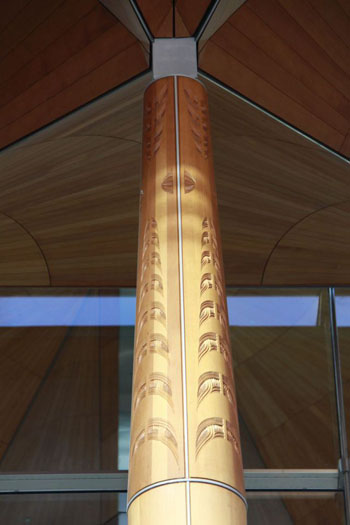 Built on an old landfill site, the Museum of Transport and Technology is a 2,500 m2 LVL box that contains the best collection of planes in the southern hemisphere. The roof is stepped like the wing of a plane from the outside.
Image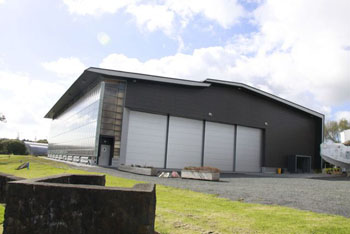 Glulam beams stretch across 43 metres and reach 16.5 metres in height in order to achieve both practical structural and beautiful uses.
Image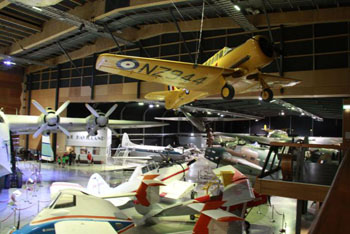 Image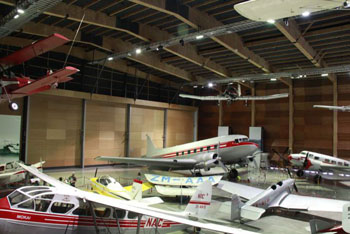 An additional challenge for the engineers was that planes would be suspended from the ceiling, meaning that extra strength was required.
Image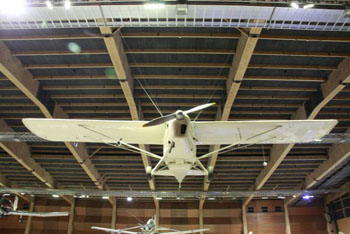 'Only wood could achieve the warmth and ambiance we were looking for.'  Said Carter Holt Harvey.
Image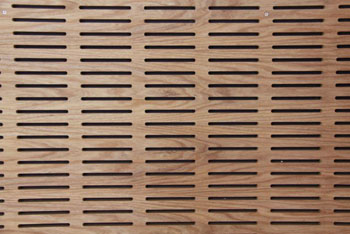 Image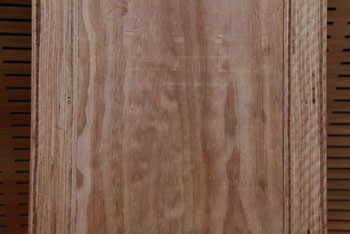 Image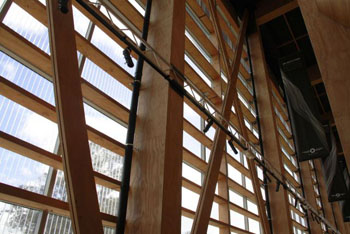 Image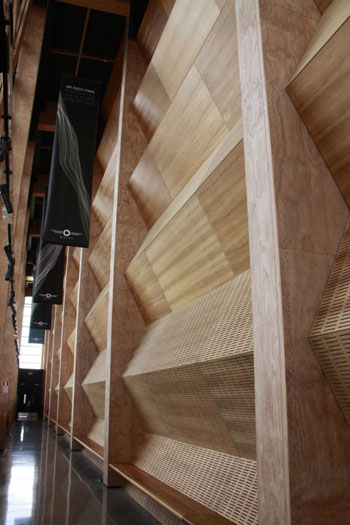 Image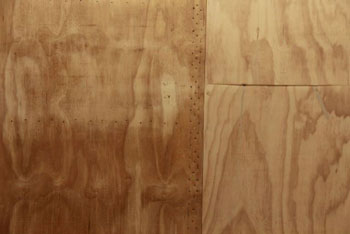 Timberlab manufactures Glulam beams. The company has FSC chain of custody which means it can be sure that all the wood it uses comes from responsibly managed forests. We took a walk through the prefabrication plant to see how the engineered timber is made.
Image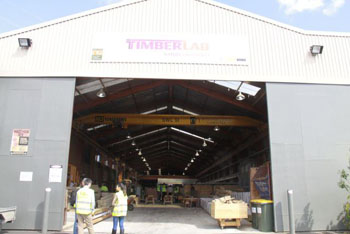 Image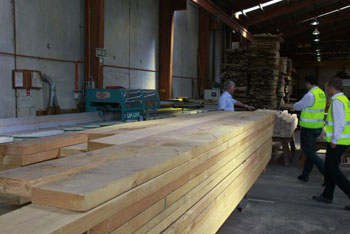 Image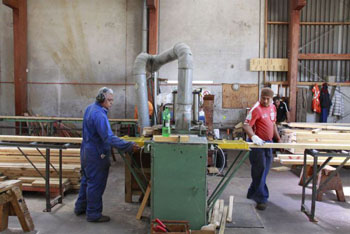 Image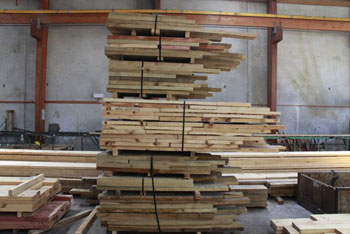 Image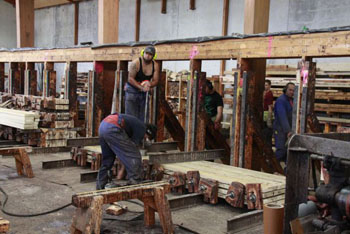 Image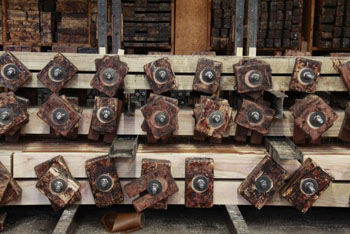 Image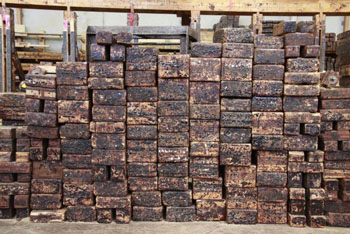 Image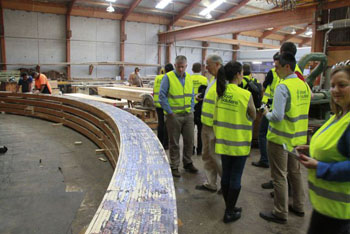 Image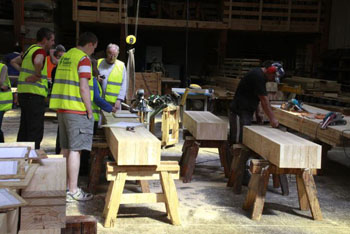 Image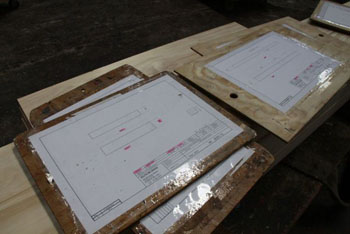 The CNC processing machine completes detailed profiling of Glulam, LVL and solid timber components up to 35 metres long and 4 metres wide. This includes a wide range of processing options – cutting, drilling, grooving, routing and bevelling
Image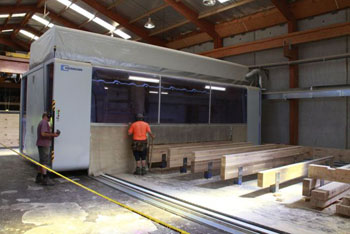 Image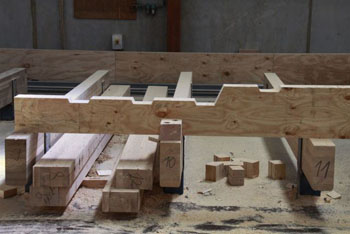 You can discover more about Planet Ark's Make it Wood campaign here.