DR Moore Constructions Pty Ltd provides innovative and quality building solutions in both the commercial building and residential building sectors throughout Central Queensland.
Projects on Woodsolutions
Grid View
List View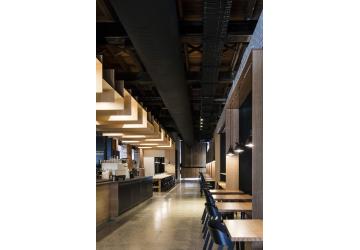 A Heritage Listed Building Transformed
Using a series of horizontal and vertical surfaces in timber and steel, this heritage listed building is transformed into a refined restaurant/bar. Inspired by the beauty of the raw timber structure, a bold and complex design is implemented to create intimate, cohesive spaces that celebrate new and old materials alike.
View this Case Study