The office produces modern, sustainable, serene and highly crafted buildings underpinned by the traditions and cultural markers that have defined the practice of architecture for centuries.
You provide the design brief and then we develop an understanding of your personality, your lifestyle and the long term value you wish to explore in your project. The design process is allowed to take place in a timeframe specific to the needs of each project and client.
Projects on Woodsolutions
Image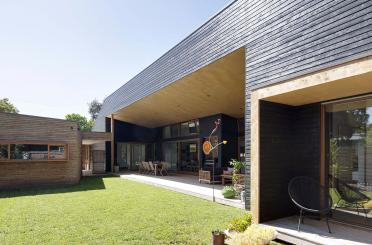 Somers Beach House
Somers Beach House is a refined, peaceful and passive-solar house in Somers, designed by Mornington based architect Adrian Bonomi.