The art of precision building runs through Adrian's veins. Born into a family with meticulous building standards, Adrian has been immersed in the construction industry all of his life. 
Adrian absorbed this rich building culture from his nonno, Corrado Zorzi, a true master craftsman and the creator of the renowned Zorzi brand. While handing Corrado bricks on site during school holidays, Adrian observed the pride that was taken in completing even the simplest of construction tasks, such as building soak wells. 
Projects on Woodsolutions
Image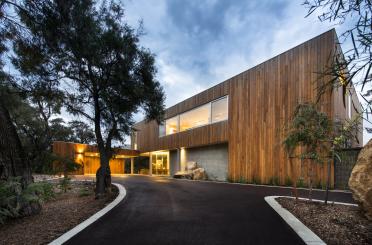 Eagle Bay House – responding to a unique beach setting
Eagle Bay House utilises a selection of timbers to attractively and sustainably blend into its natural coastal surroundings.