House of Chickens is a modular chicken coop built for 800 chickens on an artist's farm in Turkey.
Project Name
House of Chickens, Turkey, by SO? Architecture
Photographer Details
Ali Taptik / SO? Architecture
Image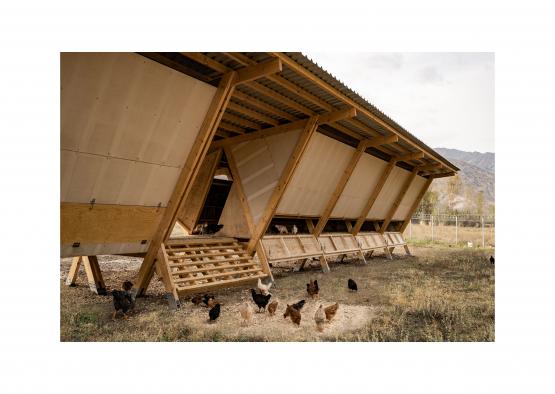 Image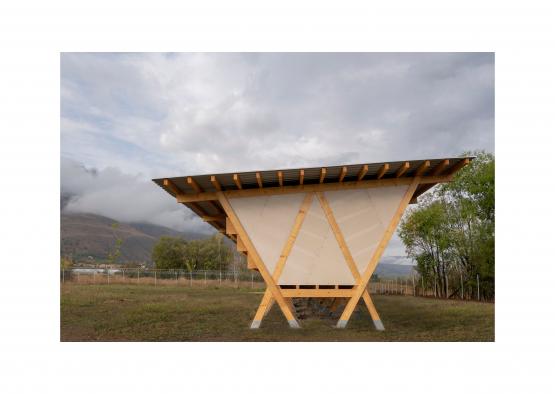 Image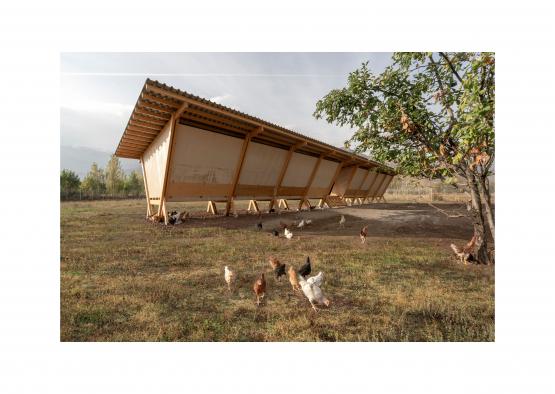 Image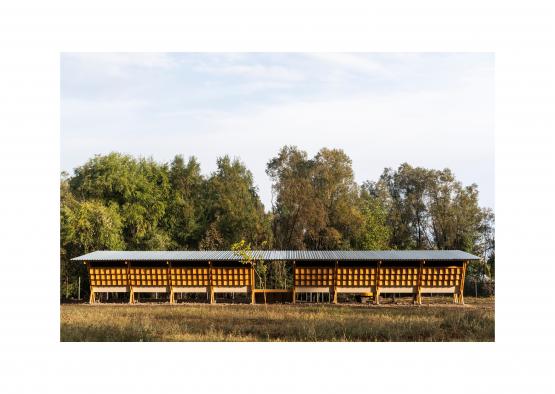 Image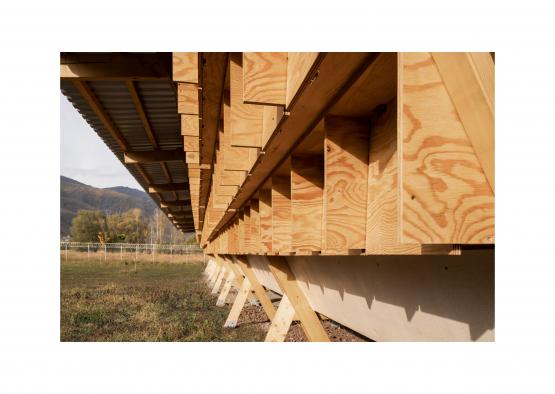 Image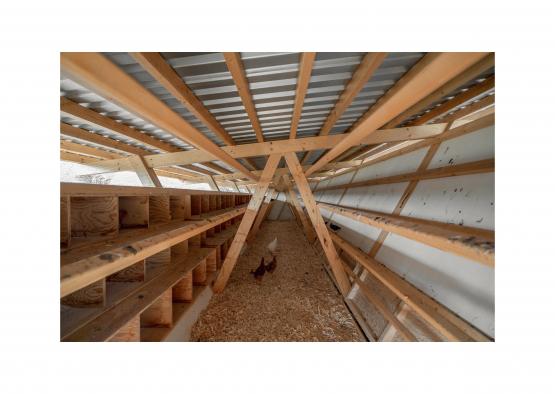 Image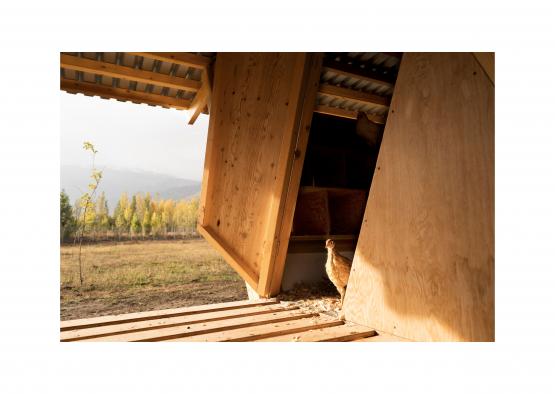 Image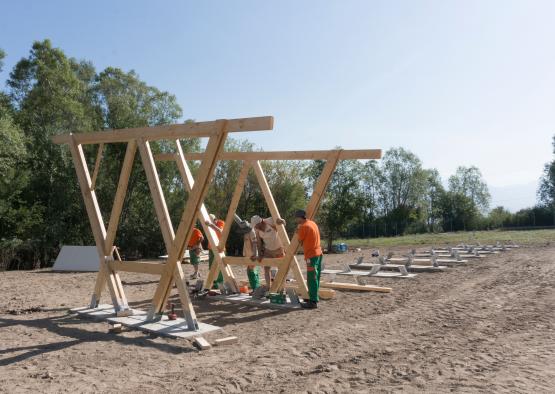 Image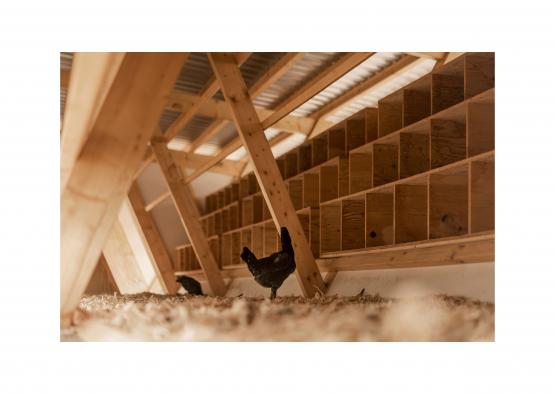 Image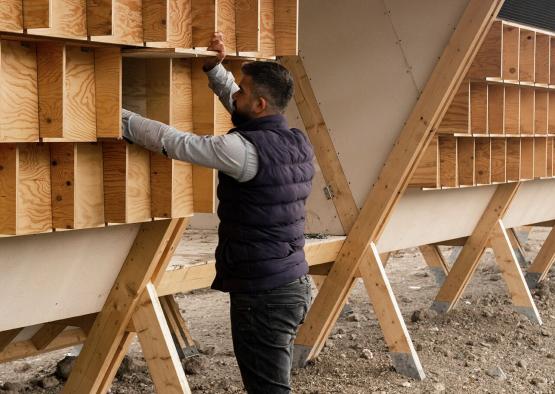 Image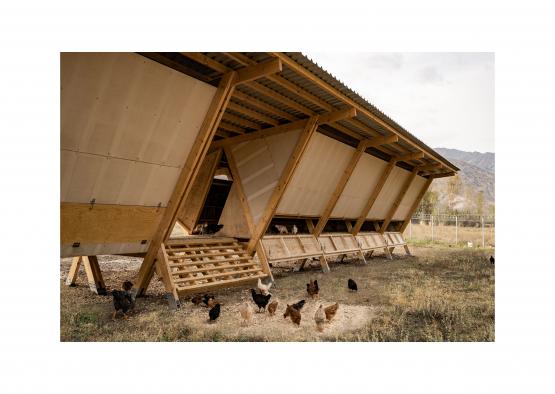 Image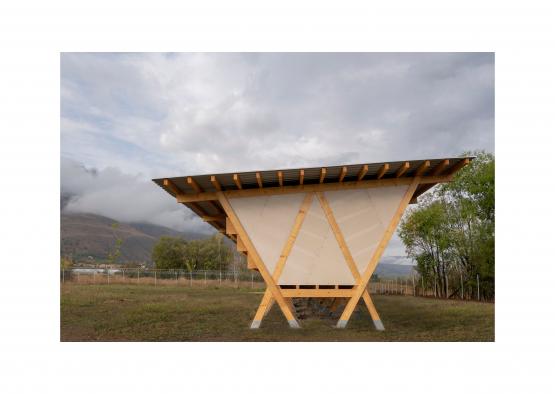 Image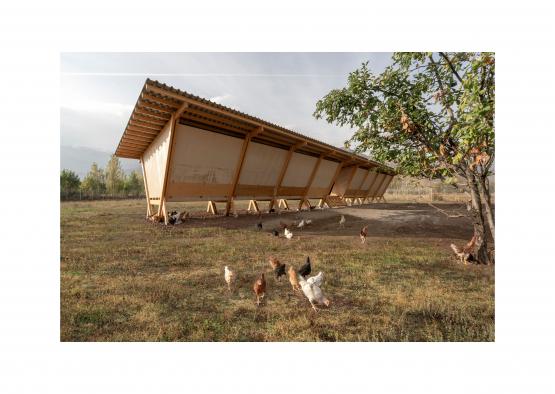 Image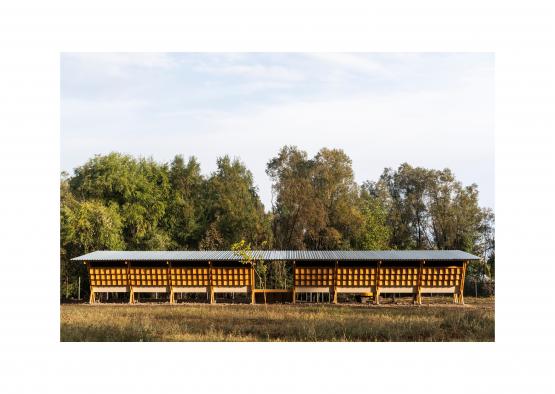 Image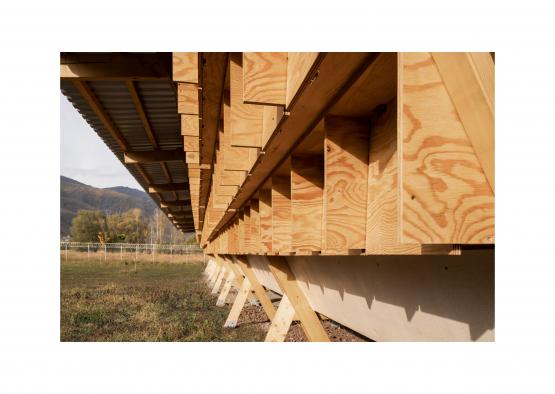 Image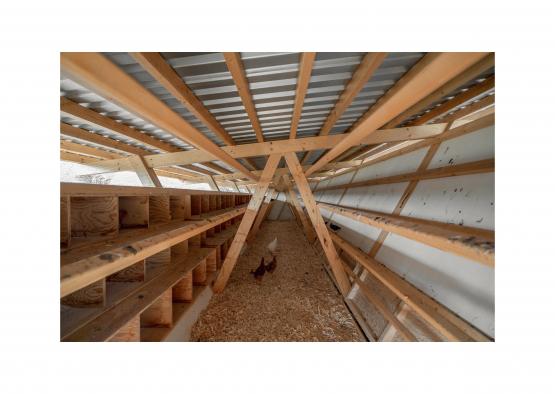 Image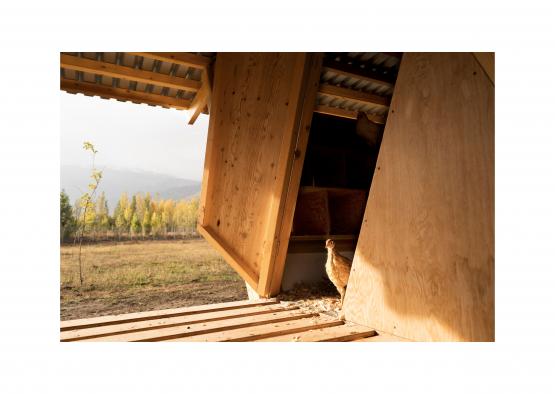 Image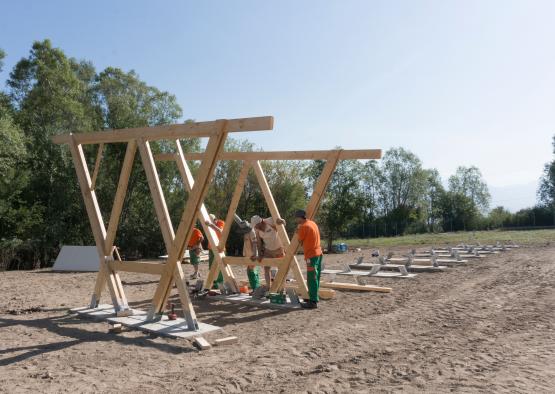 Image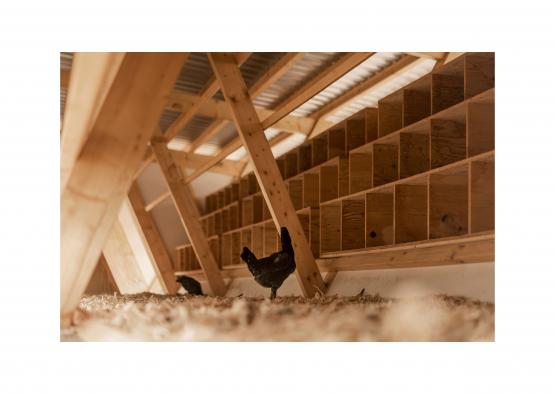 Image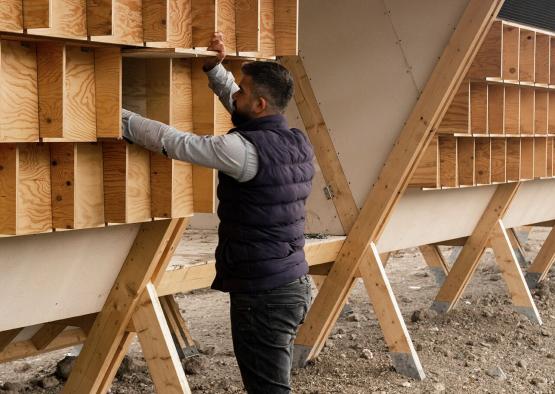 Overview
The modular, adaptable chicken coop features a timber construction and plywood lining. The agrarian structure is practical and sculptural, stretching the paradigm of a simple farm structure into a building of beauty. The long, slender structure covers an area of 60m2.
Structure
The timber framed structure is designed for strength and usability in the farm environment. The short section of the design allows humans to collect eggs easily without having to enter the structure and disturb the chickens, while the long form of the structure provides maximum shelter for the animals. 
The structural form acts like a giant truss, with intersecting triangles creating a highly rigid form. The timber truss structure is raised up lightly on the ground by steel brackets on concrete foundations. This minimises impact with the ground, and will allow the owners to regenerate the arid landscape with nutrient rich soil and planting. 
Exterior
A mixture of oak plywood panels and magnesium oxide panels make up the egalitarian cladding of the structure. A galvanised, corrugated metal sheet covers the roof, forming a thin single layer that creates the necessary weather protection for the chickens. 
Interior
The interior of the coop is distinguished by modules created by the truss structure. Plywood nesting boxes line the walls to house the chickens, with wood shavings lining the ground. The semi open structure allows cross ventilation and maximises daylight penetration.