An innovative three-storey CLT addition to the prestigious Monash Business School in Caulfield, Victoria.
Project Name
Monash Business School Caulfield, by NH Architecture and XLam
Location
900 Dandenong Road
Caulfield East VIC 3145
Australia
Photographer Details
XLam Australia
Image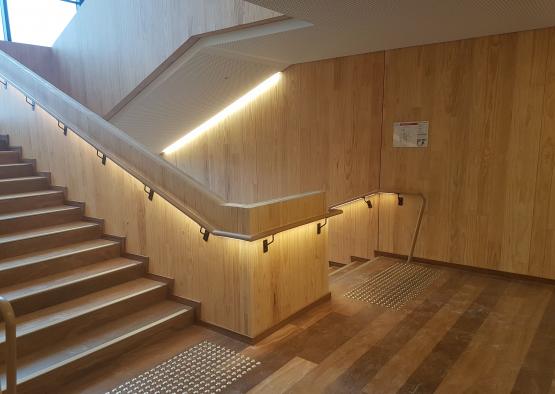 Image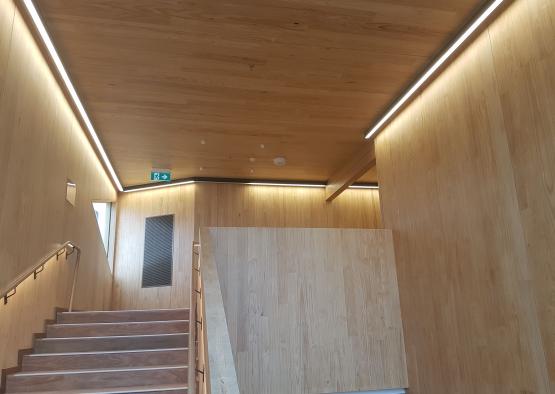 Image
Image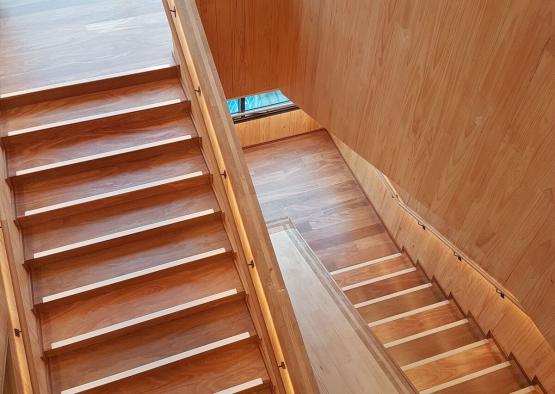 Image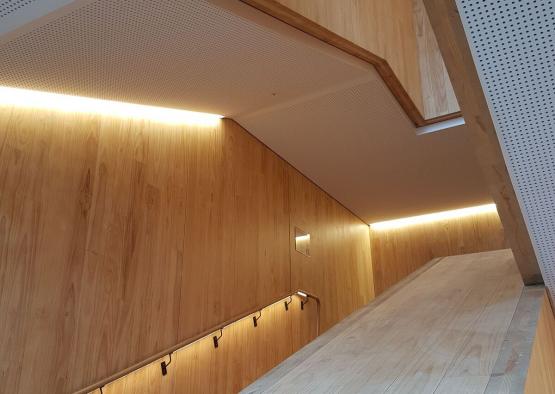 Image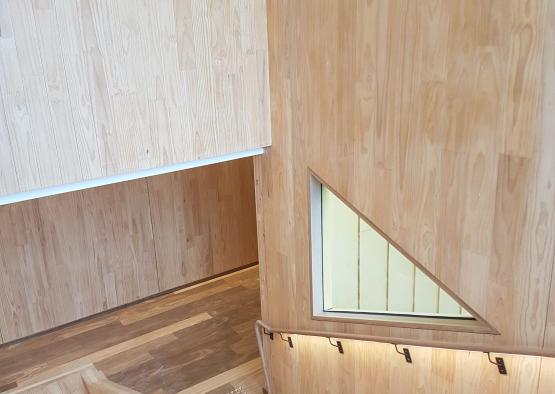 Image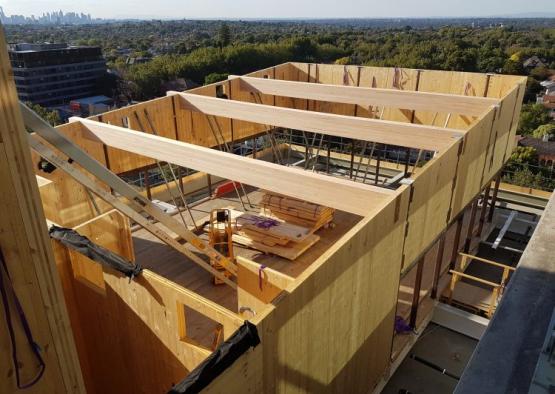 Image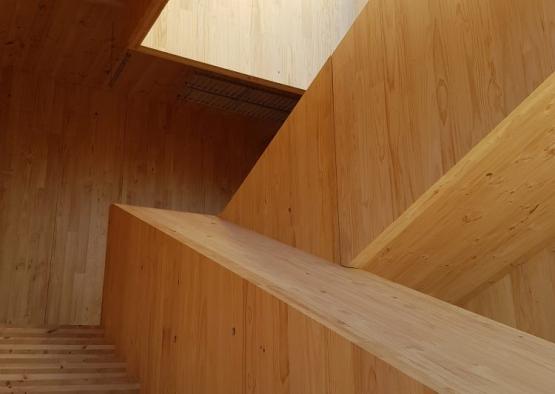 Image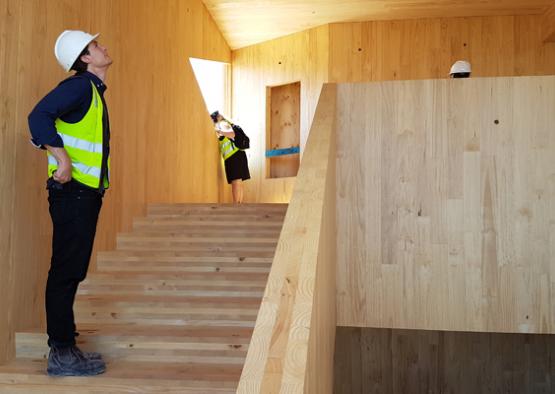 Image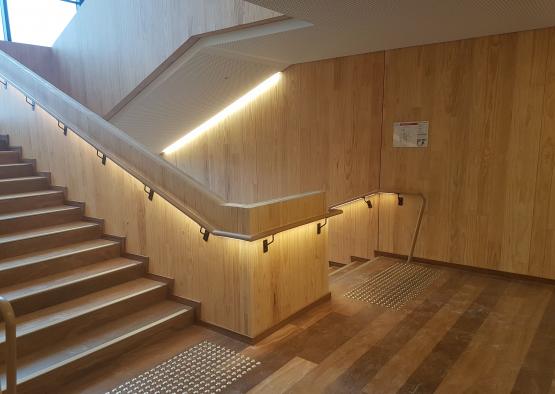 Image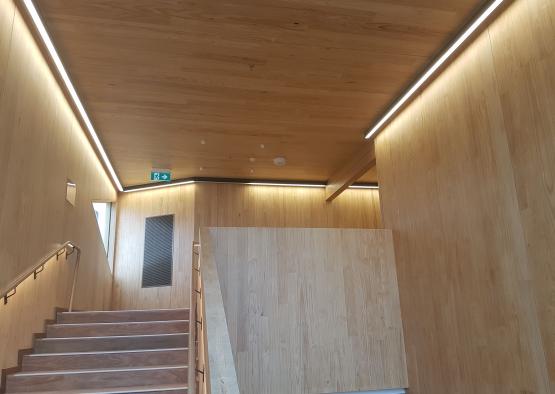 Image
Image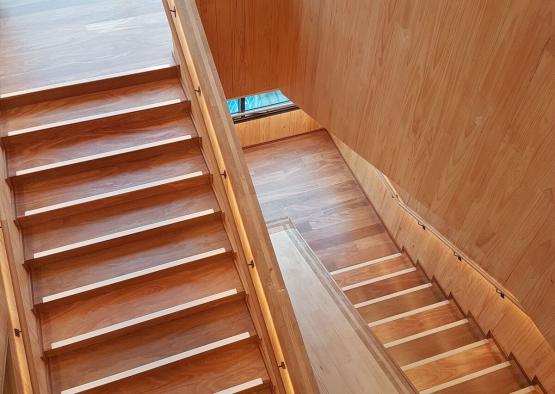 Image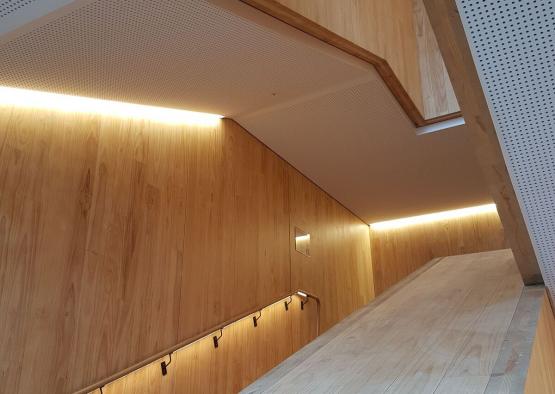 Image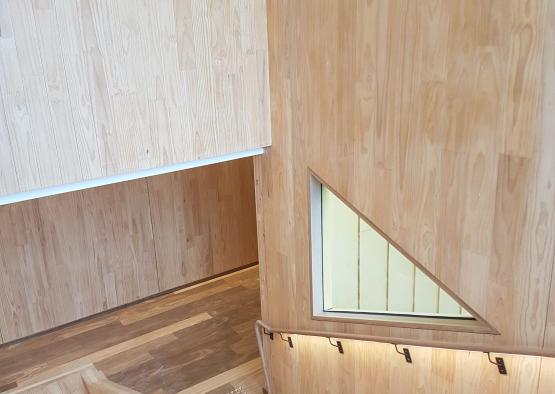 Image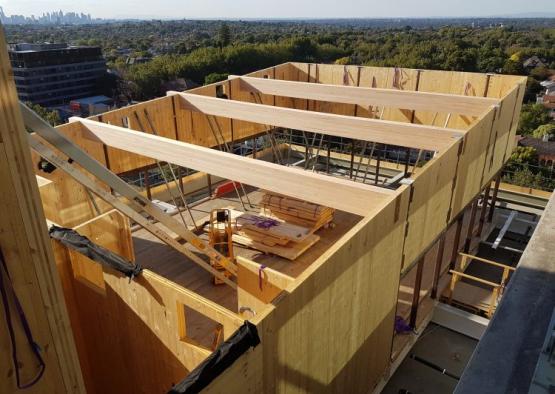 Image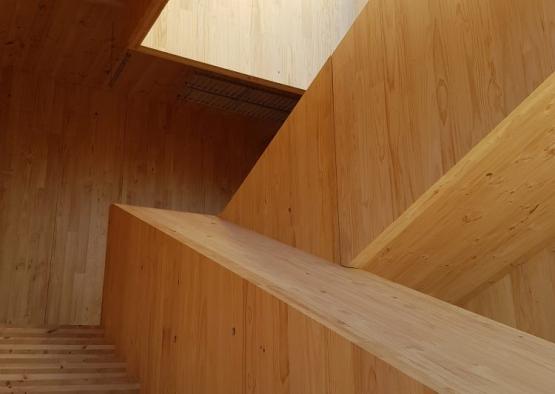 Image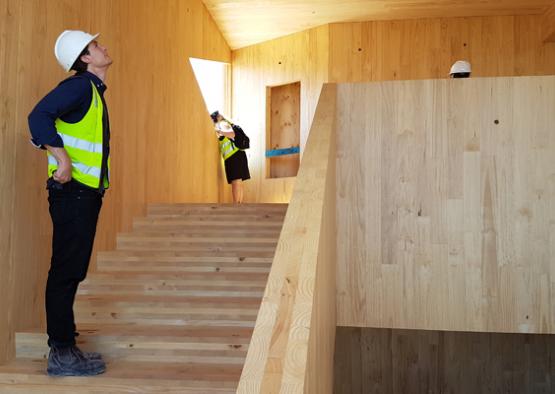 Overview
The Monash CLT vertical extension was the first CLT project to be undertaken at an Australian university. As the business school operates strictly for students at postgraduate or executive study levels, NH architecture wanted to reflect the innovative learning style with an innovative building and material. 
With panoramic views across the Melbourne, the three-storey pavilion showcases over 300 degree views of the skyline. 
Structure
The design for the addition required a very specific response, as the existing level 8 concrete slab structure was unable to support any more load from a vertical extension.  A steel grillage was used to allow the lightweight CLT structure to be hoisted directly onto the columns below, with large steel beams transferring the weight horizontally from column to column.  
The high load floor in the new structure uses a 175mm thick 5 player XLam panel. This level needs extra weight bearing ability to hold the additional floors. The floor levels above specify 145mm thick 5 layer panels. Roof panels are 130mm 5 layer panels. Untreated radiata pine from FSC sourced plantations was used for all CLT panels. Having a net zero carbon policy at the university campus, renewable CLT timber was the desired choice both for Monash and NH. CLT is made from sustainably harvested timber from plantations that ensure it remains renewable. Carbon dioxide from the environment can then be locked within the mass structure for the entirety of its lifetime. 
Mass timber glulam beams span over 11m to support the raked roof profile. The glulam beams have exceptional strength and spanning abilities due to their multiple timber plys. Timber risers for the stair were also made from heavy duty glulam. The risers each weigh 7 tonnes, and were craned into the structure at level 8 before being eased into place by temp lifting beams. 
Exterior
Gold zinc cladding has been used for the exterior skin of the pavilion. A mixture of custom gold zinc shingles and more common standing seam and flat lock panels have been specified. Large double height glazing and isosceles shaped windows create a playful mixture of apertures, while maximising interior daylight.