Start/End Date
03 Aug 2022 6:00pm-8:00pm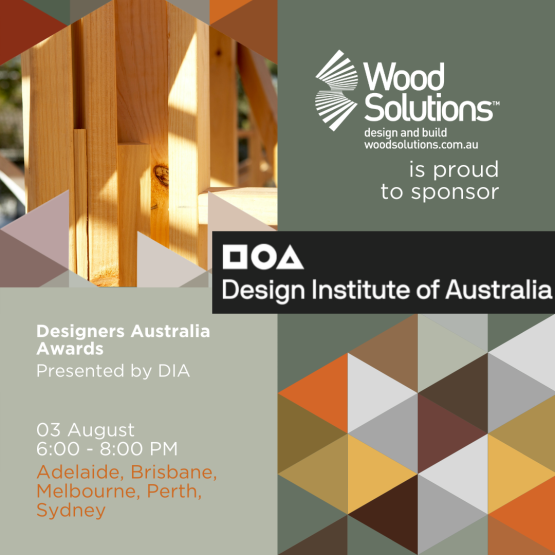 Event description
Welcome to the Designers Australia Awards 2022, presented by the Design Institute of Australia (DIA)—the ultimate industry recognition for Australian designers.
Bringing together Australia's broad design community to celebrate ethical, innovative, and impactful design, the awards cocktail event is an opportunity to support our emerging and established design community. Be part of the celebration in your state, and support our designers and the design profession.
About Designers Australia Awards
Established in 1948, the DIA is Australia's peak national body spearheading the design industry. Its purpose is to help designers prosper by providing knowledge, thought leadership, access and inclusivity. The Designers Australia Awards were initiated after recognising an industry void and acknowledge the breadth of the design disciplines advocated by the DIA. The unique awards, a first for the industry, identify Australia's best designers and studios, emphasising the individual/s and their design processes as much as the outcome.
Locations (Click to Register)