Start/End Date
27 Nov 2023 8:50am
Location
107 Victoria Harbour Promenade, Docklands
Cost
Third Party Cost: $110.00 AUD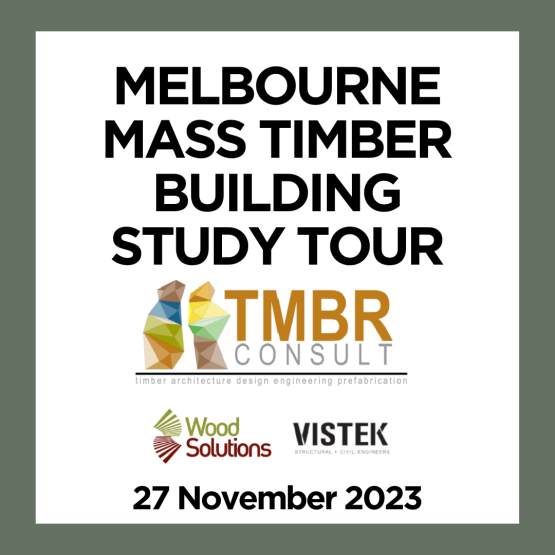 Program
• Docklands Library (CLT & Glulam)
• Forte Docklands (CLT)
• Adina Hotel (CLT vertical extension)
• Fivex North Tower (CLT & Steel vertical extension)
• Lunch (presentation on 51 Story C6 South Perth by Elenberg Fraser) (CLT, Glulam, Concrete)
• RMIT Garden Building (Timber Concrete Composite)
• Melbourne Connect (CLT & Glulam)
• T3 36 Wellington Street (CLT & Glulam)
 
Tour starts at Docklands Library. 107 Victoria Harbour Promenade, Docklands. Arrive 8:50am for 9am start.
Transport will be via trams. There will be some easy inner city walking so bring your MYKI and closed shoes suitable for walking.
Description
Access to interior all visited buildings to see, touch and experience each project.
Project overviews by selected architects & engineers. Mass timber experts and suppliers will be on hand to
answer your questions.


For More Information Contact David at: 0488 035 825
Please note the program is subject to change.
Image