Location
HOTEL GRAND CHANCELLOR HOBART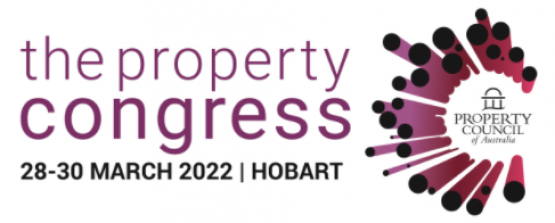 SAVE THE DATE FOR THE PROPERTY CONGRESS 2021
The Property Congress is Australia's number one property conference addressing the big issues driving property development and investment in Australia and globally.

This annual event for people across the property industry to learn from Australian and international experts and leaders across the diverse range of occupations and specialisations that make up Australia's world-leading property industry.
Join your colleagues from the commercial, residential, retail, industrial, development and investment sectors of the property industry for an action-packed program of high-powered speakers and interactive networking events located around historic Hobart harbour. 
The vibrant and intimate city promises to inspire and delight. Delegates will discover Hobart's art, open-air markets, and food and drink experiences. Set against a backdrop of the harbour, historic buildings, new developments and with easy access to mountains and vineyards, breweries and distilleries, you may want to stay a few extra days to make the most of your time.

After a year of virtual connections, it is more important than ever for us to come together. The safety of our delegates, speakers and staff is our top priority and we will be monitoring the situation to meet all COVID-safe requirements. 
We look forward to welcoming you to Hobart for The Property Congress from 28-30 March 2022.
---
KEYNOTE SPEAKER
RICHARD FLORIDA
PROFESSOR, AUTHOR AND URBANIST
The Creative Class Group (CCG) is a strategy firm comprised of leading researchers, thinkers, and business experts. Drawing on our own proprietary datasets, we advise corporations, governments, non-profits, and universities on topics ranging from economic development and growth, competitiveness, talent attraction and retention, real estate investment and locational strategy, and inclusivity and sustainability.
Our approach centers on the proven research of urban theorist and CCG founder Richard Florida, author of the seminal book The Rise of the Creative Class. Making up about one-third of the U.S. work force (much more in some cities), the Creative Class collects half of all wages, and accounts for 70 percent of discretionary spending. No company, organization, or economy can afford to overlook it.
From Jerusalem to New York, CCG has helped cities small and large on five continents develop economic development strategies. We assisted BMW with its Ideas Class advertising campaign and advised Audi on its Urban Future Initiative, supported Art Basel's introduction of Art Basel Cities, and launched CityLab with The Atlantic. Cirque du Soleil hails CCG's research as its number one indicator for ticket sales. Starwood Hotels collaborated with the leadership team on real estate expansion, marketing and branding. We have also helped Philips, Converse, Kraft and many other companies target the Creative Class in their marketing.