Start/End Date
09 Aug 2022 11:00am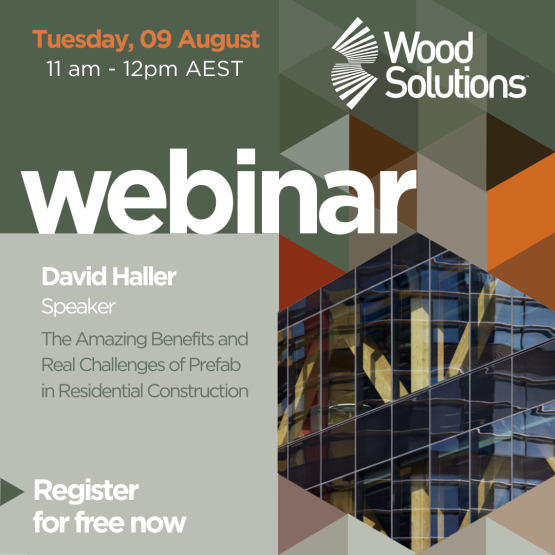 Description
If you are interested in prefabricated construction opportunities, this webinar is not to be missed.

In this webinar, we will discuss real-life case study examples and the extensive data now captured from them. We will dig into the learning outcomes and key categories that prove to be the 'true benefits of prefab in the residential construction sector'.

Our speaker will talk about the various challenges that exist, the challenges that need to be addressed to unlock the effective use of prefab and what measures and factors their company has utilised to overcome these challenges.
Speaker
Image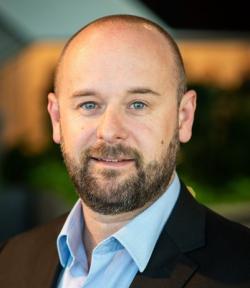 David Haller
National Operations Manager of the Masterplanned Communities construction division at Mirvac
David is responsible for all construction delivery nationally. With over 25 years in the construction industry in Australia, David has been at Mirvac for 21 years, and through various roles has delivered over 7,000 homes with a construction value of over $1.6 billion. Led by David and his team, Mirvac have consistently pursued innovative building techniques and processes, and have now delivered over 200 homes using off-site manufacturing and prefabrication techniques.
David is also a Director of PrefabAus, a role he is passionate about, as it provides another avenue to demonstrate his commitment towards construction innovation and sharing Mirvac's journey and learnings to promote the use of prefab and increase the appreciation and understand the immense benefits and value of Prefab construction techniques in the industry.
The Mirvac Group is well known for its innovative culture and willingness to be bold and try new ways to improve every facet of its operations. The company is recognised as a leader in the domestic housing industry in unlocking innovative methods of construction, and for the past 8 years Mirvac Homes have been pioneering the use of prefabricated elements to deliver state-of-the art architecturally designed homes.
---
Catch up on what you have missed! We record every webinar.
Image

---
By registering for this free WoodSolutions webinar, you agree to have your details added to the WoodSolutions database. They will not be sold or shared with any other organisation. You can read the WoodSolutions privacy policy here: https://www.woodsolutions.com.au/page/privacy-policy.
After you have been added to the WoodSolutions database, you will receive an email asking you to confirm your registration and set a password. Should you wish, you can opt-out at this stage.
As a registered user, you will be able to download WoodSolutions technical design guides, fire test reports, other publications, view recordings of past webinars.