Start/End Date
26 Oct 2021 11:00am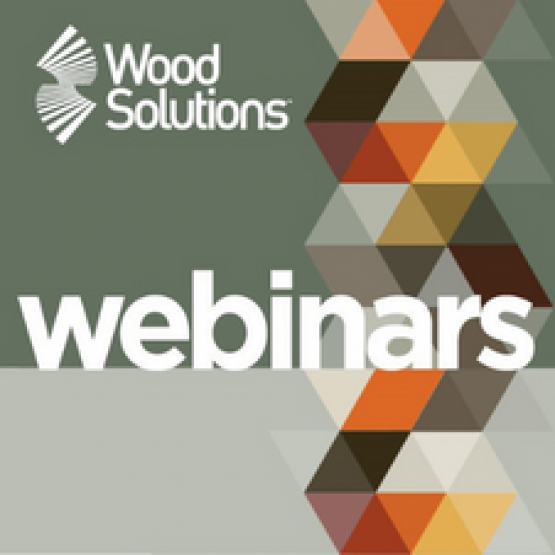 Description
Using the highly innovative new mass timber structure 'Eternity Life Residential' as a case study, award winning architect Theodore Kerlidis will explore the practice of 'Beyond Zero' – an architectural approach centred around context, materiality, building operation, end user, and future proofing. The shift to green technologies and materials is paving the way for the future of sustainable development that will enable the concept of 'green' to go beyond buildings to how we create liveable, sustainable communities and cities.

Celebrating the ecology of the land, and using nature to shape the design, Eternity Life is multi-faceted and formidable building comprised of 61 apartments. With a gross floor area of 8,315m2 Eternity Life utilises a mass timber superstructure built entirely from upcycled timber. In addition, the building is entirely enveloped with timber panels crafted from beautiful, locally sourced recycled durable Blackbutt hardwood timber. Importantly, timber has less embodied energy than other alternative construction materials like steel, and concrete and contributes to the overarching eco-centric philosophy of this ground-breaking project. The project is 'Land for Wildlife' approved, and the adoption of ESD principles contribute to lower operating costs for residents and the achievement of an impressive 7.3-star NatHERS rating.
Speaker
Theodore Kerlidis | Director @k20 Architecture
Theodore Kerlidis is Co-Founder of k20 Architecture – one of Melbourne's leading sustainable design-based studios specialising in community projects for government. In his role as Director of Design, Theo spearheads the firm's design process where he and his team take their clients through a collaborative exploration of creativity to create places of meaning with carefully considered, individual design responses. His approach to projects is total immersion with outcomes and harmonious relationships carefully balanced. He believes in architecture that communicates, inspires, expresses identity, and encourages social interaction. For Theo, and k20 Architecture, sustainability— economic, social and environmental – is a way of life and is achieved through prolonged lifecycle and minimising human impact on the environment through eco-centric design.
---
Image

Catch up on what you have missed! We record every webinar. 
---
By registering for this free WoodSolutions webinar you agree to having your details added to the WoodSolutions database. They will not be sold or shared with any other organisation. You can read the WoodSolutions privacy policy here: https://www.woodsolutions.com.au/page/privacy-policy.

After you have been added to the WoodSolutions database, you will receive an email asking you to confirm your registration and set a password. Should you wish, you can opt out at this stage.

As a registered user you will be able to download WoodSolutions technical design guides, fire test reports, other publications, view recordings of past webinars