Start/End Date
12 Jul 2022 11:00am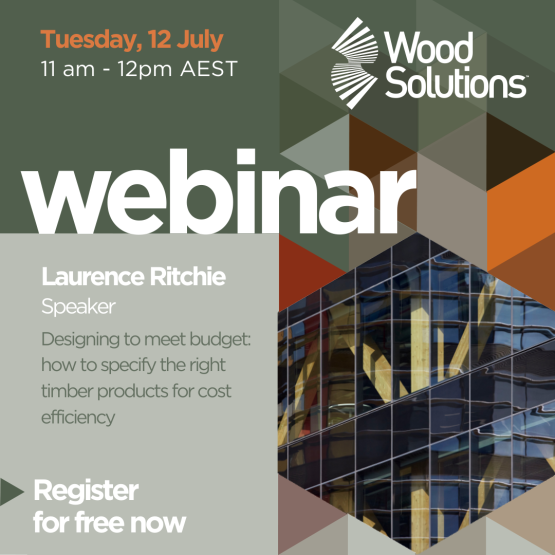 Description
The idea of using timber in development appeals to many, whether delivering the smallest home or a 50-storey office tower.

However, while driven by timber's many inherent benefits, the progress of the development can be impacted by higher than expected cost estimates. There are of course many factors which influence the total cost of a project, but perhaps one of the most significant is the use of an efficient structural system in the design.

In this presentation, Laurence Ritchie will introduce the different structural systems available to a timber building in the context of cost efficiency and suitability for specific demands. Beyond cost efficiency, well designed timber structural systems can have a significant impact on the aesthetics and feel of a space. This is a key success factor for any design and is valuable knowledge for any designer or cost consultant.
Speaker
Image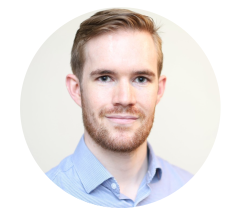 Laurence Ritchie - Project and Cost Management Advisor @WoodSolutions
With a background in tier 1 construction, property, project management, and over four years working with the WoodSolutions Mid-rise Advisory Program, Laurence Ritchie has a well-rounded understanding of the key components involved in the successful design and delivery of timber buildings. Laurence now runs Search Alex, an independent materials library for architects and designers, and continues to provide ongoing support and consultation for WoodSolutions, and project teams looking to improve the efficiency of their timber building designs
---
Catch up on what you have missed! We record every webinar.
Image

---
By registering for this free WoodSolutions webinar, you agree to have your details added to the WoodSolutions database. They will not be sold or shared with any other organisation. You can read the WoodSolutions privacy policy here: https://www.woodsolutions.com.au/page/privacy-policy.
After you have been added to the WoodSolutions database, you will receive an email asking you to confirm your registration and set a password. Should you wish, you can opt-out at this stage.
As a registered user, you will be able to download WoodSolutions technical design guides, fire test reports, other publications, view recordings of past webinars.