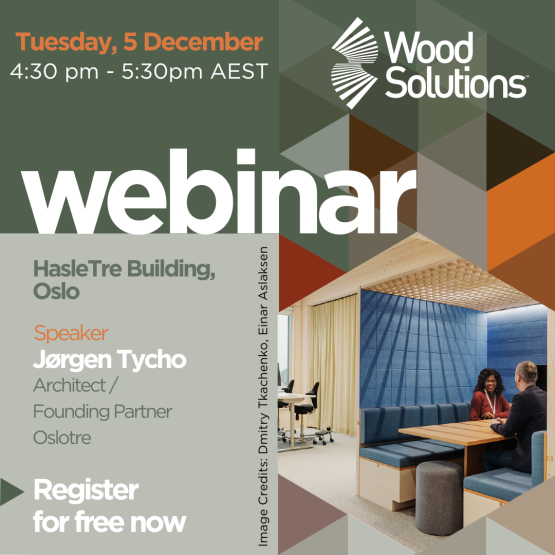 Please note the time difference from our normal webinar schedule. We have made adjustments to accommodate the time zone differences between Australia and Oslo to allow interactive Q&A with presenter.
---
Description
Can a timber building be steel-free, including connections?
Join us for the last enlightening webinar of 2023, on the HasleTre Building. There is so much to learn from this Norwegian office, completed last year with NO steel or aluminium joints between the timber elements.
Our distinguished panelist for this session is Jørgen Tycho, founding partner of Oslotre architects and lead architect on the HasleTre project who will be joining us live from Oslo.
 
How was such a project created and built? This is an opportunity for architects, engineers, and building designers to peek into the future of timber building assemblies. Don't miss this chance to learn from an impressive best practice design.
Speaker
Jorgen Tycho - Architect and Founding Partner at Oslotre
Image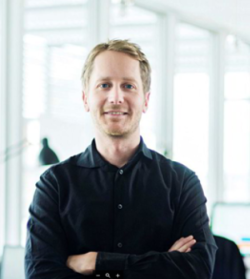 ---
Catch up on what you have missed! We record every webinar.
Image

---
By registering for this free WoodSolutions webinar, you agree to have your details added to the WoodSolutions database. They will not be sold or shared with any other organisation. You can read the WoodSolutions privacy policy here: https://www.woodsolutions.com.au/page/privacy-policy.
After you have been added to the WoodSolutions database, you will receive an email asking you to confirm your registration and set a password. Should you wish, you can opt-out at this stage.
As a registered user, you will be able to download WoodSolutions technical design guides, fire test reports, other publications, view recordings of past webinars.