Start/End Date
28 Jun 2022 11:00am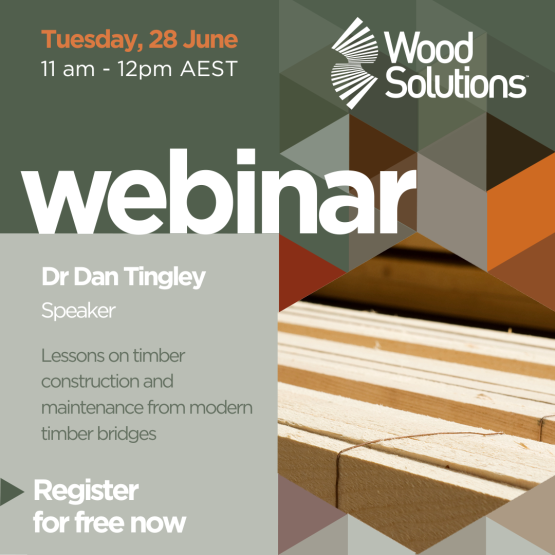 Speaker
Image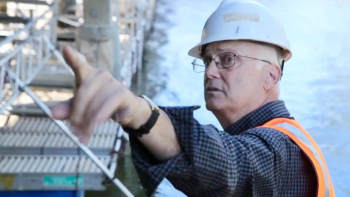 Dan Tingley - Senior Engineer and Wood Technologist for Wood Research & Development.
He has his Bachelor of Science in Forestry Engineering and Master of Science in Structural Engineering from the University of New Brunswick and a PhD in Structural Engineering and Wood Technology from Oregon State University. Dr. Tingley is the founder of the award-winning FiRP®Panel reinforcement technology as well as a number of related patents. He holds over 40 published patents worldwide in the field of wood and high strength fiber composites.
He has written over 150 conference and journal publications. In 1996, he was awarded the Charles Pankow Innovative Applications Award and the NOVA award for innovation from the Construction Innovation Forum in 1997. He is a licensed engineer in many provinces in Canada, USA, and Australia. He has hundreds of structural designs for timber buildings and bridges in service around the world.
He has a passion for restoring old timber structures and has designed restoration solutions for hundreds of old timber structures including the very famous Frank Lloyd Wright structure called "Wingspread" in Racine Wisconsin. Tingley's favorite phrase is, "Just because it is old doesn't mean it isn't any good."
---
Catch up on what you have missed! We record every webinar. 
Image

---
By registering for this free WoodSolutions webinar, you agree to have your details added to the WoodSolutions database. They will not be sold or shared with any other organisation. You can read the WoodSolutions privacy policy here: https://www.woodsolutions.com.au/page/privacy-policy.
After you have been added to the WoodSolutions database, you will receive an email asking you to confirm your registration and set a password. Should you wish, you can opt-out at this stage.
As a registered user, you will be able to download WoodSolutions technical design guides, fire test reports, other publications, view recordings of past webinars.