In Australia, and internationally, there is a renaissance in the use of timber construction outside the traditional single storey and low-rise (up to three storeys) residential and multi-residential construction markets. New engineered wood products and systems, and changes to the National Construction Code (NCC) deemed-to- satisfy requirements, allow taller timber constructions to be used cost effectively over all building classes up to 25 metres effective height (mid-rise); or more (high-rise) using performance solution compliance.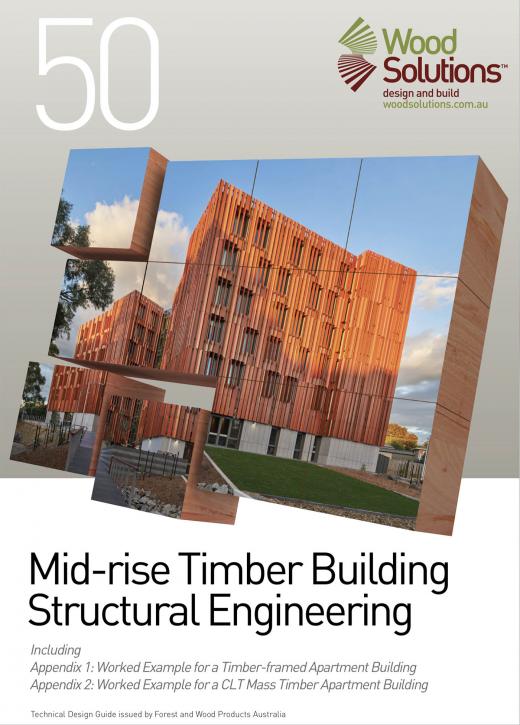 Mid-rise Timber Building Structural Engineering
The 200+ page guide has two parts. The first includes an overview of the typical structural design process for a mid-rise timber building, and more detailed explanations, considerations and assumptions for specific structural element design.
The second part of the guide comprises appendices with detailed worked examples of the design process for major structural building elements. Included in the first version of the guide are:
Appendix 1: Worked Example for a Timber-framed Apartment Building, and
Appendix 2: Worked Example for a CLT Mass Timber Apartment Building