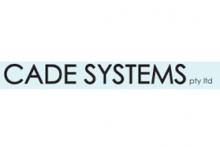 Authors & suppliers of Timber design Software CADEsuite
Address
135 Daleys Road
Koo Wee Rup
Victoria 3981
Service Categories
Advice & consultancy
Design & construction software
Structural engineering
Timber connections
CADEsuite software is a package that includes the design of multispan timber beams and columns with complex loading patterns and load transfer. Automatic creation of member schedules with output as a DXF for inclusion on working drawings is provided. CADE Systems Pty Ltd have been writing software for the building industry for over 30 years with emphasis on the structural design of timber and steel members.
Primarily aimed at the domestic and light industrial structures, the CADEsuite software allows users to analyse applied loads and checks for compliance with either Australian or New Zealand Design Codes. The software has a large database of local and imported solid and engineered wood products (including CLT) with allowance for optional sizes to be specified. Although individual members are the core design component, uses can use a top-down approach to allow for the transfer of loads through a full structure.
Additions to the Suite include the determination of wind loads, assignment of load groups, basic connection design checks, footing design checks and bracing assessment with user definable output forms with full project compilation of reports. CADEsuite has been used as the underlying software for the design charts included in AS1684 - Residential timber framed construction, and is used by major timber specifiers and suppliers throughout Australia. Prior to starting his own practice, the principle, Len Dalziel was employed by GangNail Australia (now Mitec) and later by Pryda, rising the the position of chief engineer. He was extensively involved in the generation of software used to validate the principles of timber design used in AS1684.
CADE Systems also provide a Consulting Engineering design service with emphasis on quality design solutions for architects and builders. They also offer an investigative service for clients which include forensic engineering.