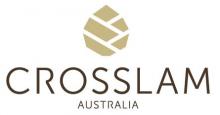 Australia's first manufacturer of Cross Laminated Timber
Address
Suite 2A, 300 Fitzgerald Street, Perth, WA, 6000

Service Categories
Advice & consultancy
Building construction
Engineered timber fabrication
Fire safety engineer
Structural engineering
Timber connections
Crosslam Australia supplies CLT manufactured from local WA sustainable forest resources as well as LVL cassette floor and roof systems. We design and integrate the best timber and hybrid building solutions to give our clients the best possible value on their project.
Crosslam Australia commenced manufacturing and testing CLT panels in Yangebup Perth in 2015. We have designed and developed our own press technology, glue line technology and processing capability. Specialised software integrates a timber solution into most structures giving our clients a comprehensive 3D image of the panelised products and quoted supply. We can assist in providing, engineering, fire engineering, acoustic and building certification based on client needs. Our test facility samples and tests our manufactured products to guarantee integrity. Some panel products can be manufactured to client requests for specific engineering requirements. Termite treatments can be applied as necessary to assist in the performance of termite barriers. Construction joint details can be found on our website or you can contact us to assist with detailing your next project using timber.
Our company can offer a full installation service depending on location and size of the job. Our products are shipped from our factory in Perth and our products are quoted ex factory. Should you require delivery pricing we can quote this as a separate contract.