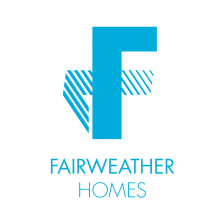 Sustainable architect designed precision-manufactured buildings.
Address
Level 8 / 180 Russell Street Melbourne VIC 3000
Service Categories
Advice & consultancy
Architecture & design
Carpentry
Engineered timber fabrication
Timber building products
Fairweather Homes has been providing innovative award-winning off-site solutions for low rise timber construction since 1982. The company has been responsible for the delivery of hundreds of homes, small commercial and educational buildings throughout Australia and overseas. The company delivers high quality cost effective sustainable buildings which utilise the benefits of technology-driven precision manufacturing to accelerate on site construction speed and carefully control cost while improving quality.
Fairweather Homes supplies panelised precision-manufactured building elements in conjunction with an architectural design and project coordination service. Fairweather Homes works with MODUS Architects to create customised designs using our flexible construction system and is able to draw on their expertise at all stages through the design and delivery process. With strength in design, project management and off site construction, Fairweather Homes is able to deliver projects to suit a broad range of needs including residential, educational and commercial applications.