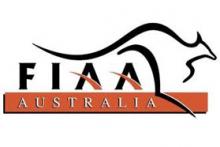 FIAA – assisting the Furnishing, Cabinetry & Joinery Industries
Address
Units 1 & 2, No. 1 Sailfind Place, Somersby, NSW, 2250
Service Categories
Advice & consultancy
Education & qualifications
FIAA is the peak industry body for businesses in the Furnishing, Cabinetry & Joinery Industries. We provide a workplace advice line and industry-specific templates and documents via our website

Established on the 3rd of June 1948 , FIAA has been representing the needs and interests of the furnishing, kitchen industry, joinery and furniture industries here in Australia
FIAA, run by industry, for industry members including kitchen manufacturers, cabinetmakers, joiners, window furnishers, flooring specialist, lounge and bedding manufacturers, picture framers, industry suppliers, furniture polishers and upholsterers. FIAA offers up to date practical information and resources on market trends and innovations to help your business stay relevant in a competitive market, through our team of experts.
FIAA is the voice of furnishing, kitchen and furniture industries helping members with:
- Information and advice to develop your business
- Protecting and supporting your business
- Benefits that really make a difference

FIAA is your insurance policy to assist you with IR/HR, workplace and employment issues that arise in your business. Having FIAA membership gives you piece of mind and lets you get on with what's important, "running your business".
FIAA's professional team are there to advise you, to help you solve issues that affect the day-to-day smooth operation of your business including:
- Performance Management
- Keeping you up to date with Federal Government Industrial Relation changes
- Discipline and termination of employment matters
- Workplace Policies
- Guidance on compliance, insurance and licensing
- whereever FIAA can help, we will.

FIAA has over fifteen years experience providing training and support to the industry through delivery of a range of courses, including the Cabinet Making Apprenticeship. With an established and integrated network of support services our training programs ensure that your employees are:
- Trained and competent
- Up-to-date with current industry trends and technologies
- Familiar with the business and its operations

FIAA's training approach is flexible, so as to meet your business needs. FIAA can start the apprenticeship at any time of the year The skills apprentices develop are current and up to date with industry standards.
FIAA endeavours to assist your organisation, whether it be via HR/IR assistance, policies & procedures, contracts (employee or customer), industry advice on standards etc. We are here to help – with membership subscriptions that cost less than $2/day – it is like a spare tyre for your business (you may not use it every day but when you need it you'll be glad it's there!!)