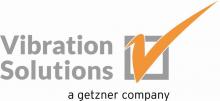 CLT Acoustics & Flanking Mitigation
Address
Unit 1, 2-22 Kirkham Road West
Keysborough VIC 3173
We are Getzner in Australia and have been involved in the reduction of structure borne noise, flanking and footfall noise in timber structures for decades.
Elastic decoupling at critical transmission paths is the key to high end results and as architects are wanting to push the boundaries to have exposed timber as a key feature, the negative can be the sound transmission paths are problematic.
Timber due to its light weight is prone to structure borne noise and requires acoustic treatment at design. If done correctly high acoustic levels are very achievable and minimal material is required, hence the added cost to achieve these levels is insignificant.