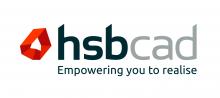 Discover our software solutions for the offsite construction industry. hsbcad is based on an intelligent 3D building model from AutoCAD Architecture or Autodesk Revit.
Address
PO Box 3062, Newport, Victoria 3015
Service Categories
Design & construction software
hsbdesign - From design to detail. Make your designs production-ready with hsbdesign, the most powerful detailing software in the off-site construction industry.
hsbmake - From detail to production. Produce, assemble and deliver your projects in the right format, right time and right place with hsbmake, our production management system.
hsbshare - From design to construction. Virtually monitor your projects, enabling collaboration between all stakeholders involved with hsbshare, our BIM cloud-platform.
hsbcad provides flexible software solutions for the offsite construction industry. CAD/CAM/BIM products to the core, our services are tailored to support your production methods and technologies, from design to construction.