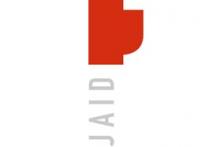 ARCHITECTURE - Inspiration, Resolution and Communication
Address
29 Hamilton Street
WEST HOBART
TAS 7000
Service Categories
Advice & consultancy
Architecture & design
Interior design
Joinery & cabinet making
JAID Architecture - Full spectrum Design, Documentation and Administration Services for over 3 decades.

JAID Architecture with Johnson and Associates Architecture and Interior Design and the HIstoric Sites Survey Team have provided wide architectural, interior and general design services since 1985 It's primary office has remained in Hobart with a small presence in Sydney for roughly a decade.

We are small and lean. Our project size tends to the small to medium range. The value of completed individual projects has ranged from the cost of a small item of clothing or joinery to something over $5,000,000. Our planning and master planning operations have dealt with considerably larger budgets.

Architectural project type has varied greatly. This includes commercial, hospitality, arts and entertainment, institutional , multi and individual residential and industrial buildings, interiors, heritage analysis and feasibility studies. It has provided us with wide experience and enormous pleasure. Our work can be found throughout Tasmania, in Melbourne, Sydney, some country areas of NSW, the Australian Capital Territory and in Queensland.

We are committed to developing in our work, its appropriateness, effectiveness, innovation and humanity.