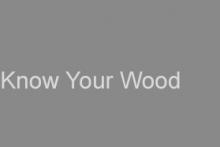 Provision of wood/timber species identification services
Address
19 Benambra Street, Oakleigh South, Vic, 3167
Service Categories
Advice & consultancy
Architecture & design
Building construction
Carpentry
Engineered timber fabrication
Inspections & testing
Interior design
Joinery & cabinet making
Other
Structural engineering
Woodcraft
Know Your Wood provides an expert wood identification and associated service including reporting formerly maintained by CSIRO and gained over 45 years of work and research.
Identifying wood is an expert service formerly provided by CSIRO. When it is necessary to determine the type of wood that is used for a wooden item, be it flooring, antique furniture, structural wood, marine or other archaeological wood material or anything made of wood if the visual appearance is generally not adequate. A specific scientific process needs to be used in which the structure of wood is examined. Usually an item can be examined either directly by shaving off thin slivers from specific wood surfaces. Where that is not practical a small sample, approximately the size of half a match box or even a 1cm cube can be used for the analysis. Identifications provided by Know Your Wood are carried out and the result is reported with a written statement. The service fee is charged on a per specimen basis and is available on request.
Wood identification can be undertaken as required and a rapid turnaround time is provided -  usually overnight for single specimens.  A service fee is charged on a per specimen basis (no GST).  The service fee for consignments of five or more specimens is negotiable.   Individual lamina/veneers are considered separately as a specimen from laminated products and plywoods etc.
Wood for identification is preferred to be in reasonably good condition, from the outer heartwood where possible, free, as much as possible of decay and other forms of biological degrade.  
Previous history and information about the origin or source of milling, if known, is very useful. 
__________
Species of tree-roots can also be identified from thicker tree-roots of no less than 15mm in diameter with an inclusion of a list of tree species in a ~15m radius provided by botanist/forester/arborist.