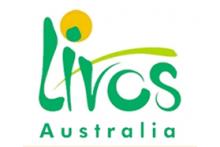 Livos supplies Natural alternatives to traditional synthetic coatings
Address
6 London Drive, Bayswater, Victoria, 3153
Business Type
Retail
Services
Wholesale/Trade sales
Service Categories
Building construction
Coatings & treatments
Furniture
Joinery & cabinet making
Other
Timber building products
Woodcraft
At Livos Australia we specialise in helping you utilize economical, sustainable and healthier alternatives to standard traditional (synthetic) finishes. We believe truly sustainable design means considering the environmental impact of all construction materials.
Livos Australia is committed to making ones home, workplace and the environment safer for everyone and minimising people's exposure to harmful toxins found in traditional synthetic coatings and finishes. We are proud to offer the fully declared, natural, safe range of eco friendly paints and stains to all Australians.
Whether applicator or occupant, whether treating timber floors or decks, wether in a domestic home or a commercial site, Livos products help to build and create a sustainable, green environment while protecting the health of those occupying the building. Suitable for various substrates in interior and exterior applications, Livos natural penetrating oils and stains harden and cure to a durable surface and offer a surface that can be easily spot repaired or rejuvenated. We offer complete transparency about the environmental and health impacts of our wide range of sustainable flooring and furniture oils, decking oils, paints, tints, primers, including maintenance products.
Having worked with these product we are able to demonstrate, with many case studies, how these products are not only sustainable, however more economical long term than traditional varnish coatings. Based on the Rudolf Steiner principles of using natural raw materials, Livos was the first industrial manufacture to openly declare their full list of ingredients. The products are stringently tested to current European regulations and are Eco Specifier verified.
Advice and consultancy,  Supplier of natural oils and paints throughtout Australia, Professional floorsanding and oiling.