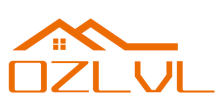 OZLVL - Provide highest quality LVLs to customers.
Address
C/ 8-14 Havelock Rd, Bayswater, Vic
OZLVL is private family company based in eastern suburb of Victoria, with a warehouse space approximately 4000 square meters. Structure LVL is our main selling product, our goals and recognition are to provide the best product. We identify ourselves as responsibly, professionalism because we got the latest engineering technology for Laminated veneer lumber (LVL). That is surpass ALL Australian standard for LVL wood. Every six months we will have a random check on our own products also to make sure we meet the customers' needs and requirements for building.