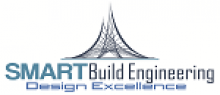 SMARTBuild Engineering Pty Ltd
The SMARTBuild Engineering/ACONS partnership presents a boutique high-end Architecture/Civil/Structural/Geotechnical/Project Management Consulting Engineering collaboration. We have a staff compliment of 35 highly skilled Architects/Engineers/Draftsmen/Modellers. Our moto is to value engineer our designs using Lean and Sustainable design and construction methodology and optimization making it fit for purpose. We are both Authorized SOFiSTiK Resellers in our regions. We therefore sit on the forefront of OpenBIM software technology. Engineering. Innovation is what we do, and we believe that we have the best in class software solutions and parametric workflows for Building and Infrastructure Engineering. We are scalable in that our target Clients range from Property owners, Property Developers, Building Contractors, other Consulting Engineers, Architects, Councils, State and Federal Government,.. etc.
32 Darling Street South Yarra VIC 3141
Business Type
Service Categories
Advice & consultancy
Design & construction software
Education & qualifications
Engineered timber fabrication
Inspections & testing
Structural engineering
Services
Consulting Engineering or EPC contractors for all types of buildings.