A tent-like renovation extends and encases an old coastal shack on Bruny Island, Tasmania.
Project Name
Apollo Bay Beach House, Bruny Island, Dock 4 Architects
Location
Apollo Bay TAS 7150
Australia
Photographer Details
Adam Gibson
Image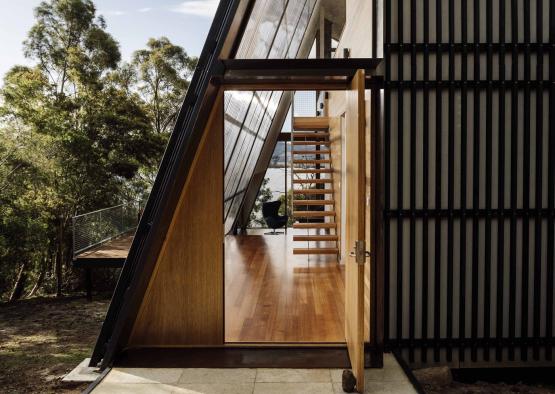 Image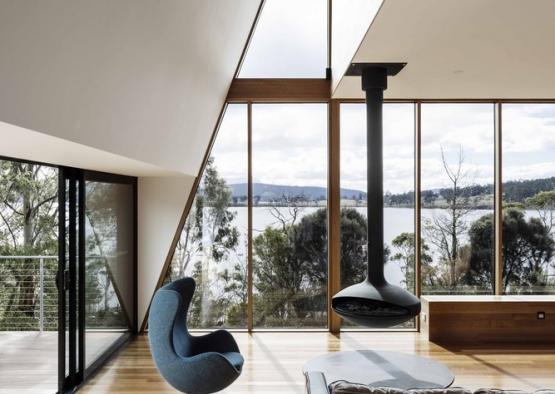 Image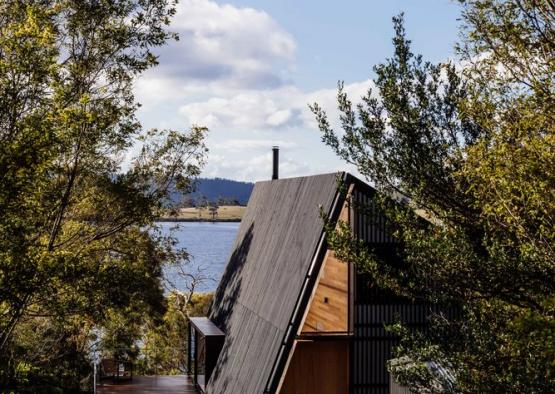 Image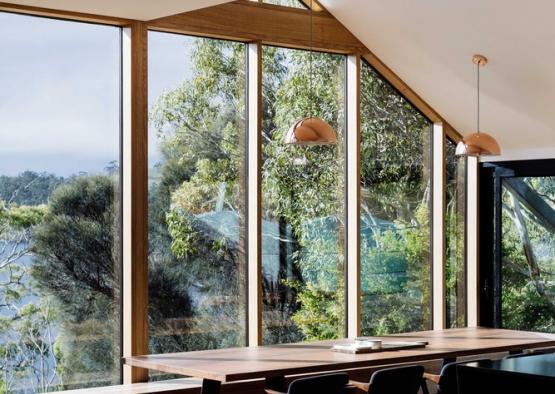 Image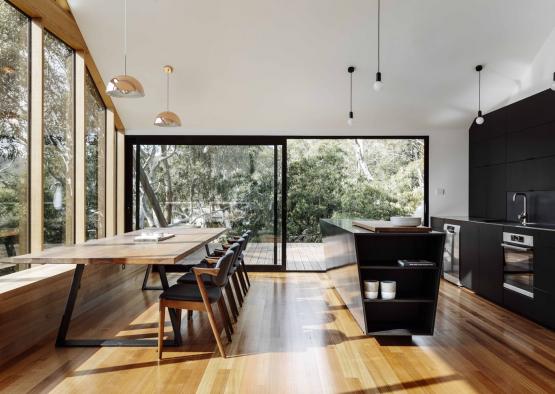 Image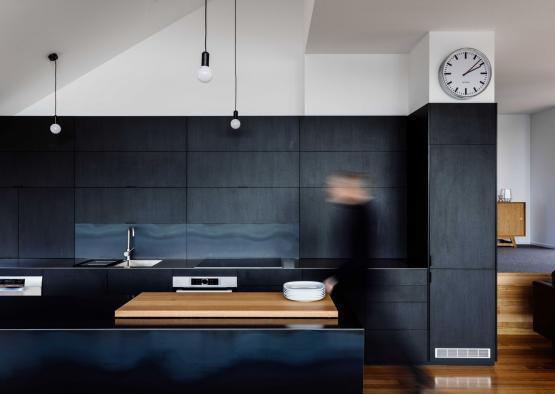 Image
Image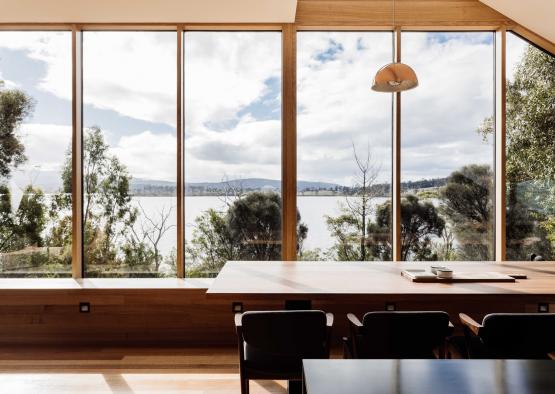 Image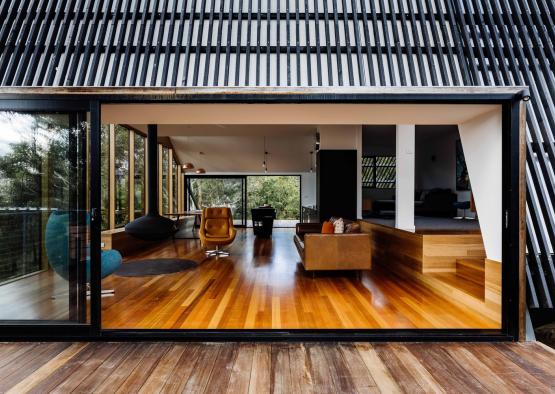 Image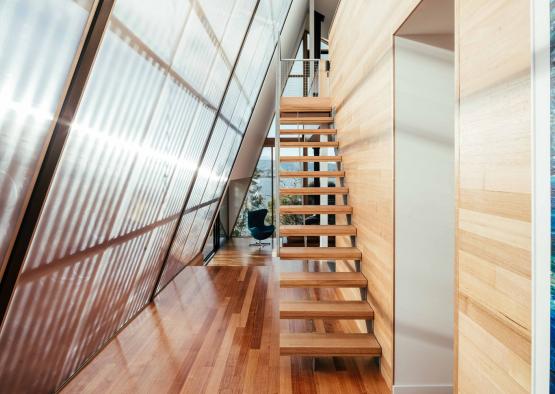 Image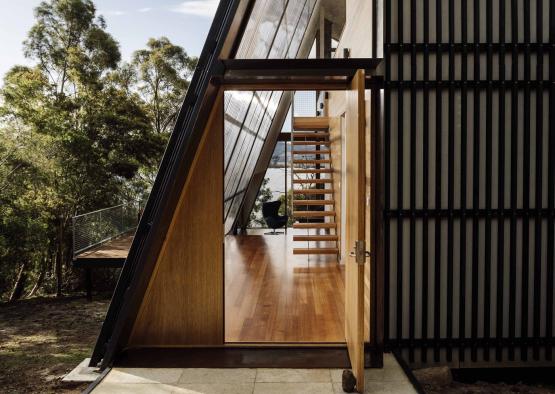 Image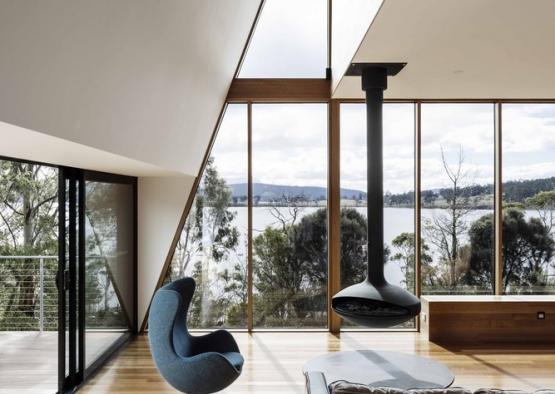 Image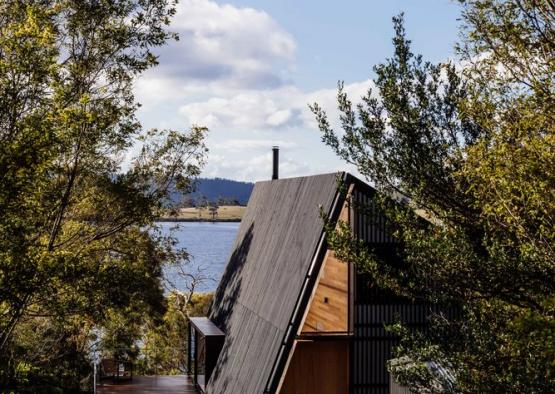 Image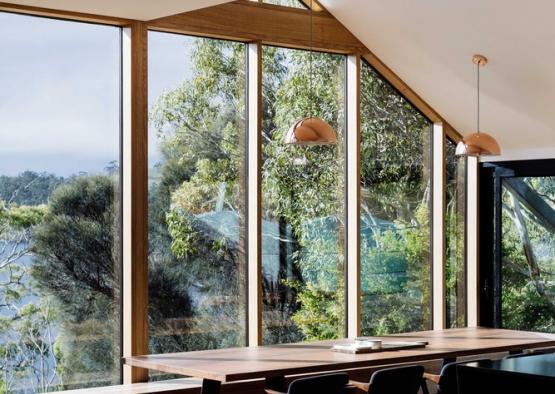 Image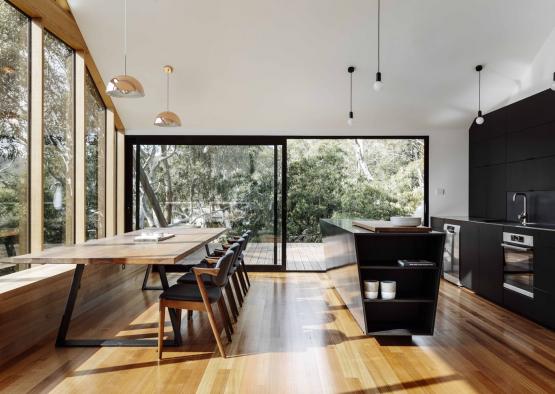 Image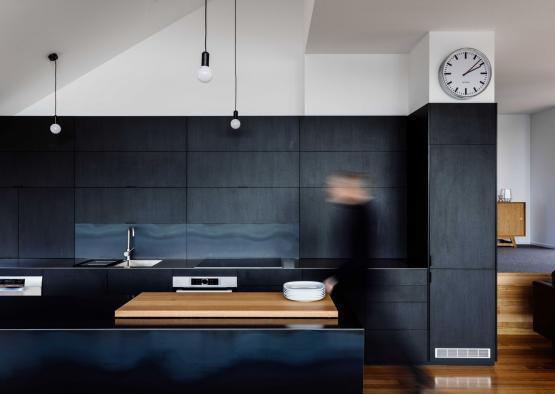 Image
Image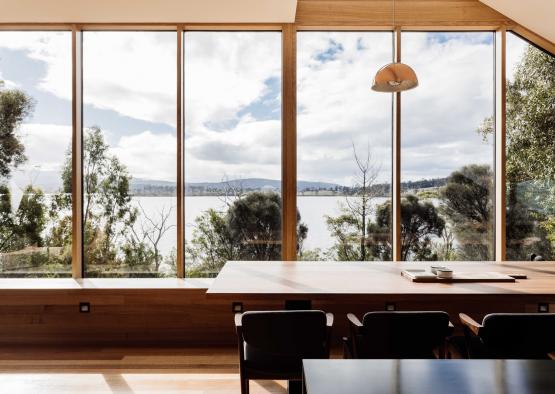 Image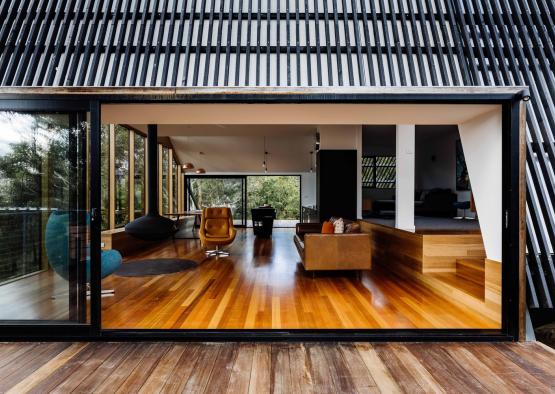 Image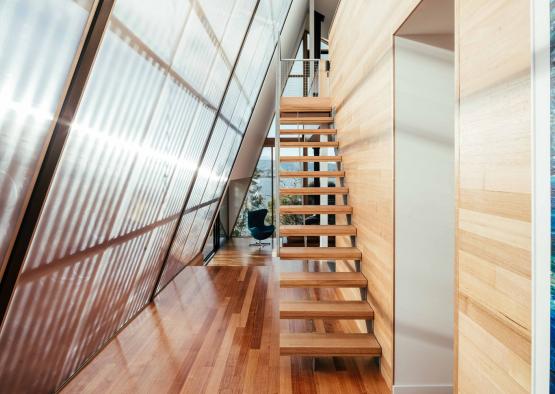 Overview
A steeply pitched extension to the original cedar shack forms a protective wrapping of charred timber.
Exterior
The mostly black outer appearance of the building gives it a modest presence, despite the striking angular form. The dark timber sits gently against the native vegetation of the rural site. From some angles, the rhythm of the timber battens lining the facade appear as a solid wall, but as the house is approached, the perforated wall becomes apparent. 
The steeply pitched form takes an A-frame geometry on one half, and a more rectilinear on the other. The front facade overlooking the water is made up of a steel grid with large picture windows. 
Interior
Internally, dark stained timber cabinetry matches the facade, and contrasts with the light coloured timber floorboards. Coupled with the soft timber window frames, the lightly toned wood brings a deep warmth to the interior, soaking up the light and radiating it through the inside. 
The living space is exaggerated by the adjacent timber decks on either side of it, increasing the feel of the rooms size considerably.