Quin Wyatt combines huge beams of salvaged wood from Mornington pier with clean new timber to create Asian minimalist inspired residence.
Project Name
Clipper Quay Residence in Martha's Cove
Location
Martha Cove Boulevard
Safety Beach VIC 3936
Australia
Photographer Details
Robert Hamer Photography
Image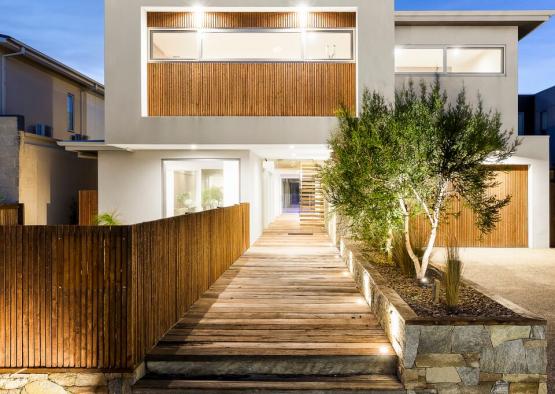 Image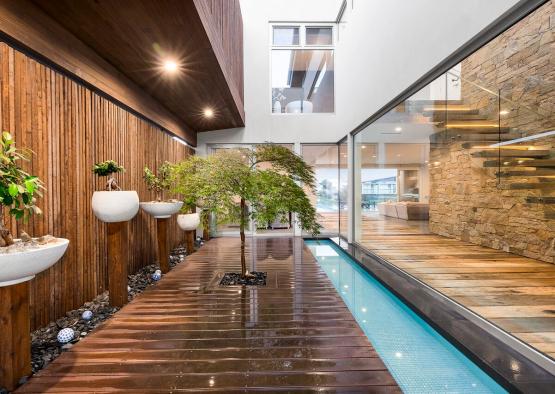 Image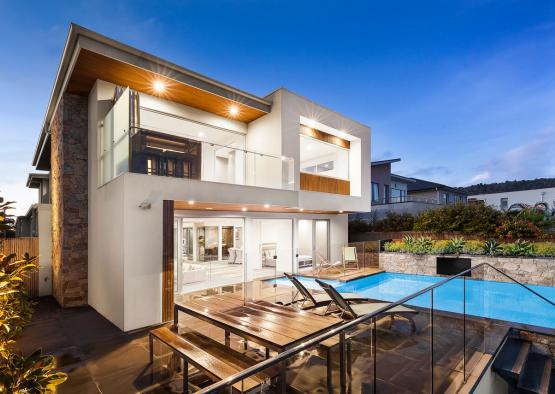 Image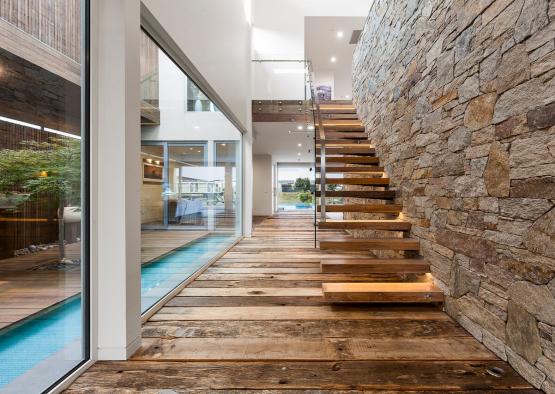 Image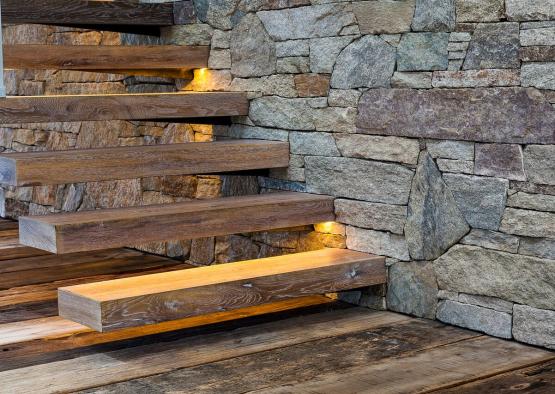 Image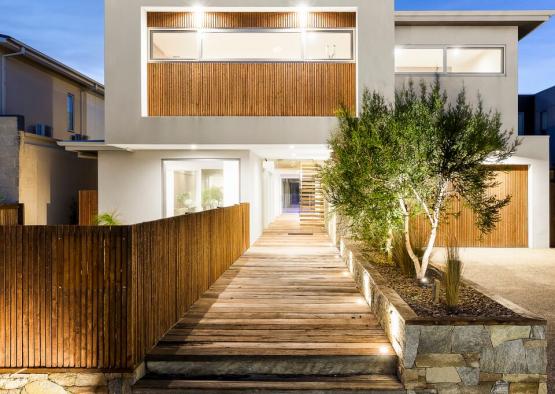 Image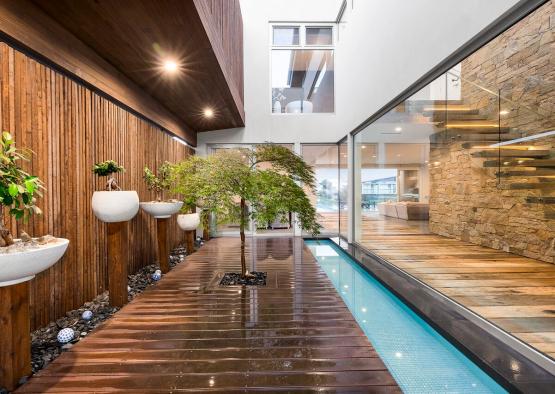 Image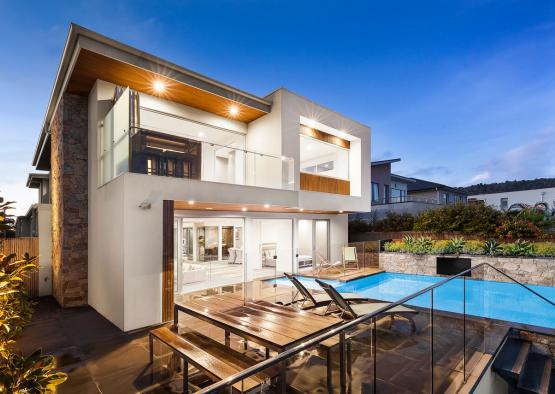 Image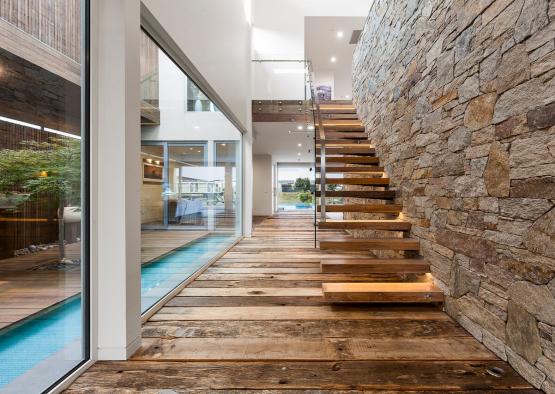 Image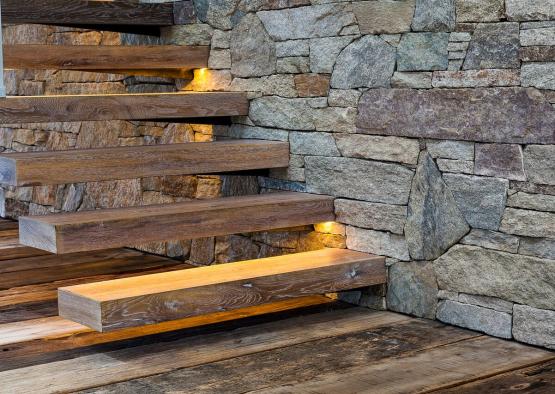 Overview
Clipper Quay House in Martha Cove on the Mornington Peninsula began with both a big client wish list and specific design requirements from the Martha Cove Design Committee. The design specifications required a mixed use of timber, stone and rendered elements to the aesthetic of the building. Designer Quit Wyatt was up for the challenge of providing a cohesive design across several arbiters. 
The resulting design was inspired by Asian minimalism, creating textures and patterns with natural materials such as huge recycled pier timbers, rustic stone and smooth rendered walls. The balance of huge recycled timber pylons from the Morning pier with fresh faced new timbers creates a dynamic aesthetic that links outdoor to indoor seamlessly, creating an uninterrupted path from the street into the house, and continuing into the courtyard. 
Exterior
The exterior was very much dictated by design restrictions within the Martha's Cove Estate. The resulting aesthetic mixes three element of vertical timber battens, rendered walls, and stone fencing. An added feature element is the timber walkway made up of the salvaged timber beams, which continues through the house, courtyard and out into the backyard.
Interior
Precious northern light was blocked from a neighbouring house, but a series of light wells allowing light to pur into the interior, and extensive use of floor to ceiling double glazed windows resulted in a spacious and light filled interior that has a strong indoor/outdoor relationship. 
Materials are consistent from indoor to out, with stone and timber providing cohesion through a varied design influence.