Designed around a recycled 90-year-old bridge beam from Bega, this modern industrial interior fitout contrasts modern and recycled elements to showcase the versatility and sustainability of timber.
Project Name
CLT House Matraville
Location
Matraville
Matraville NSW 2036
Australia
Photographer Details
www.ironwood.com.au
Image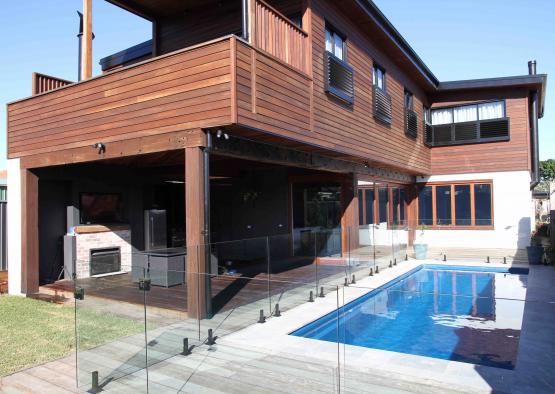 Image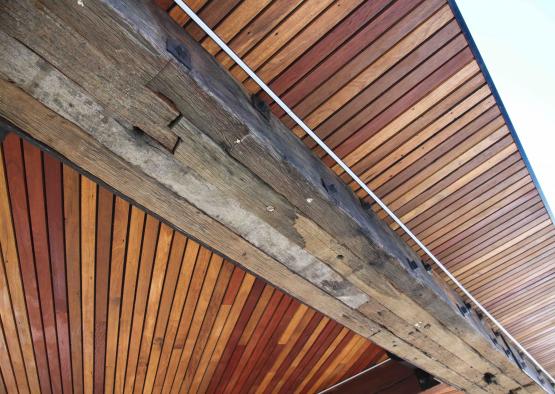 Image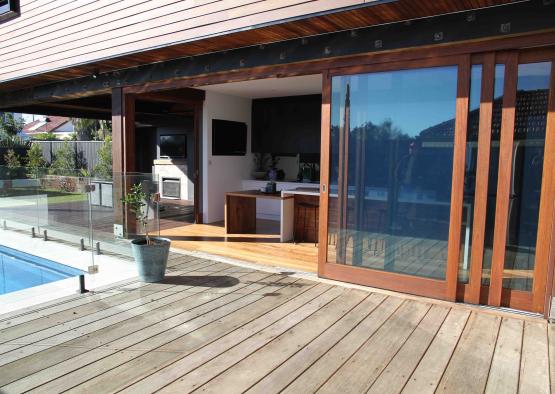 Image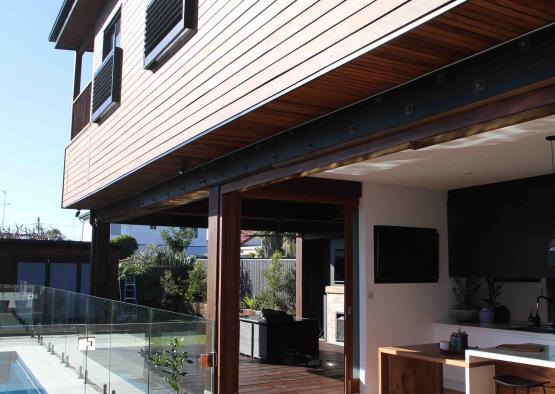 Image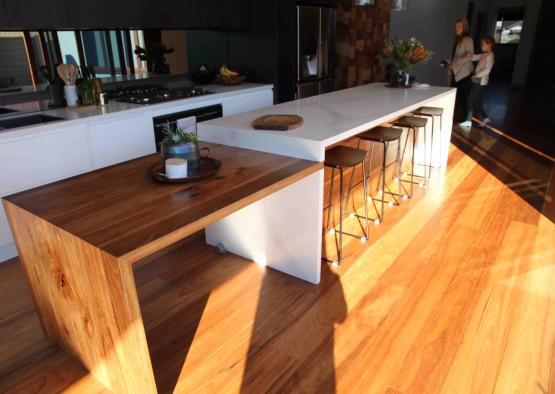 Image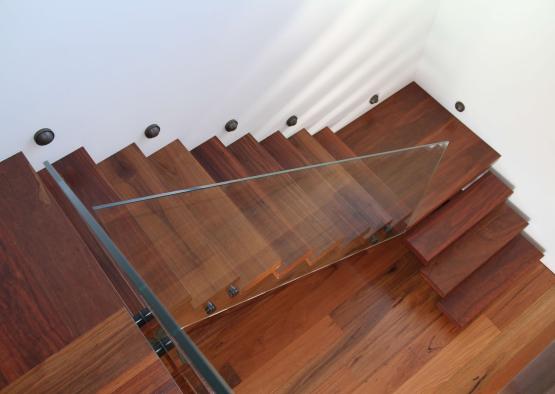 Image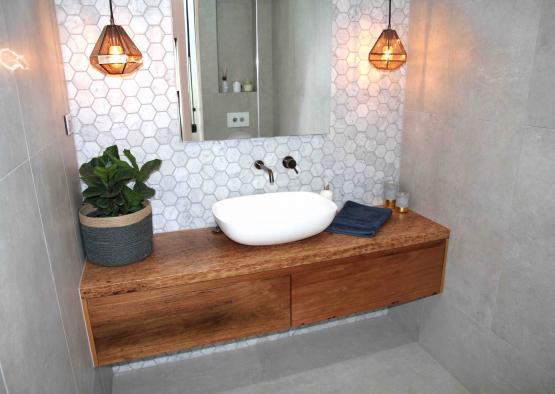 Image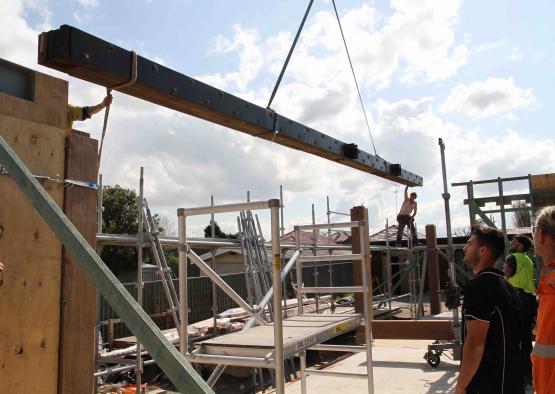 Image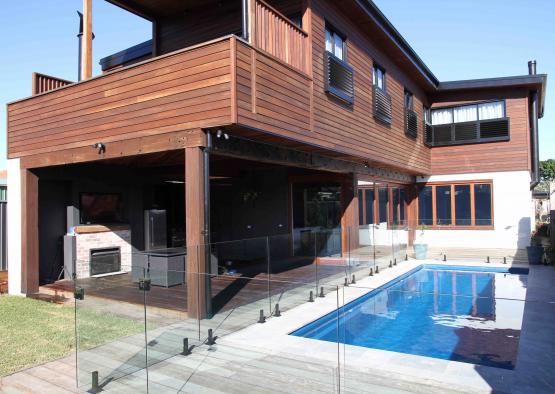 Image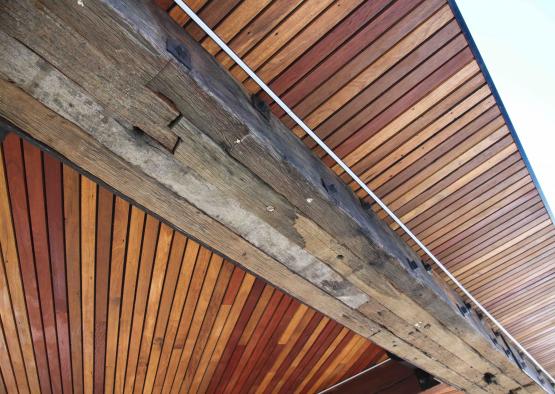 Image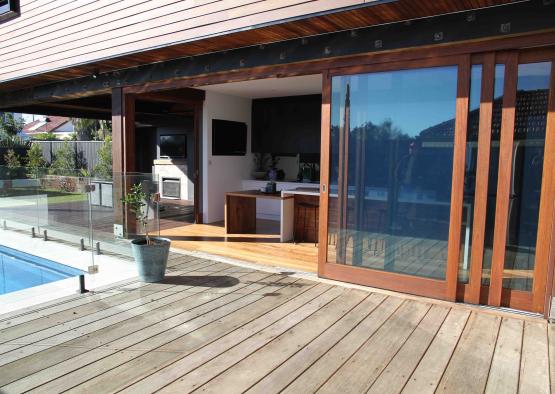 Image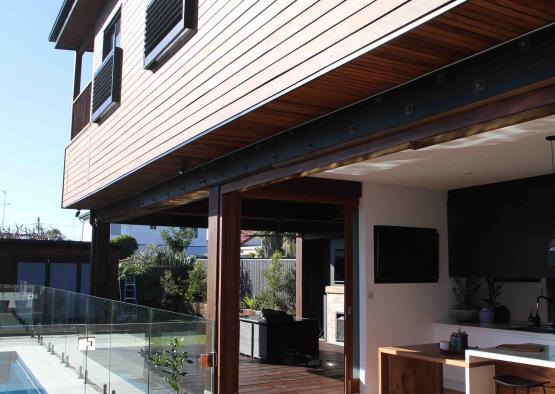 Image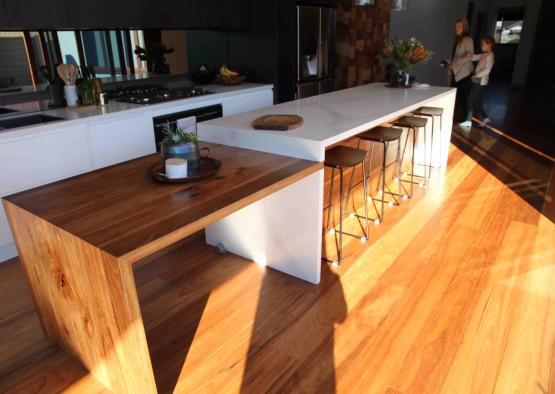 Image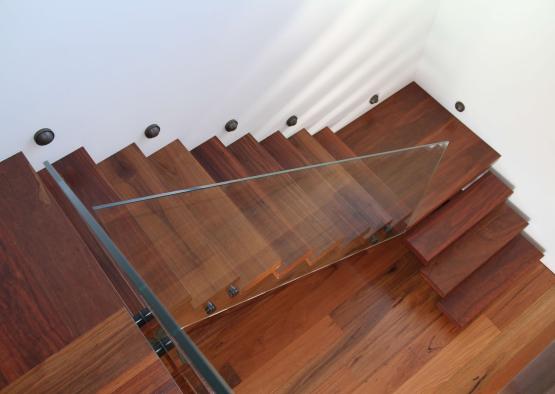 Image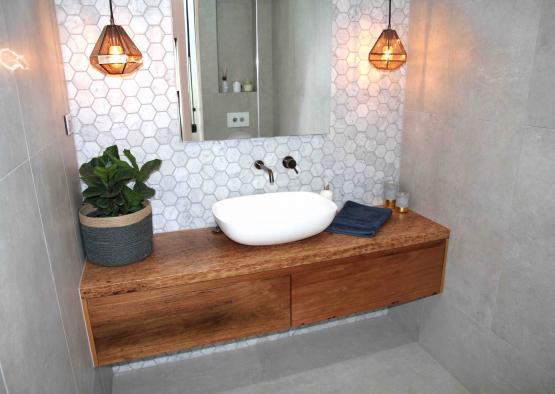 Image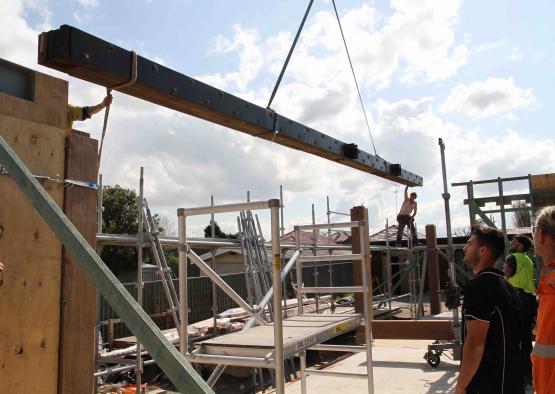 Overview
The creative integration of various forms of timber is used to achieve a sustainable, architectural build with a modern industrial theme. From the 90-year-old bridge beam forming the backbone of the house through to the use of CLT and recycled timber throughout, this home is the future of construction in Australia.
The construction was cost and time effective, visually arresting but most importantly highly sustainable. The combination of timbers used in the home reduces its carbon footprint, are energy efficiency and provide thermal comfort. In addition, the carbon contained in this recycled wood house is stored for the life of the new product.
Structure
The design not only combines recycled and reclaimed hardwood timber floor boards, stairs, internal and external cladding, furniture and doors, but also the roof, walls, ceiling and flooring are sustainably engineered cross laminated timber.
The sustainability of this home extends into the garden with reclaimed hardwood pool decking and entrance walkway. Native planting in recycled bridge timber garden beds are fed by the collection and use of rain and bore water which enhances the site biodiversity.
The use of CLT contributes to every area of suitability of the production of this home. Site waste is eliminated through digital design and factory prefabrication. The near air-tight nature of CLT construction makes building more efficient to heat and cold and reduces energy demand. The global warming potential of the building materials [cradle to gate] are 30% less than for an equivalent conventional building.
Interior
With a strong focus on using recycled timber, the interior fitout was created to be modern-industrial and eco-friendly. The house was designed around a fourteen-metre recycled 90-year-old bridge beam from Bega. It is the backbone of the home, and the main talking point.
The interior is adorned with recycled timber. The flooring is 70 year old timber milled from a demolished hanger at Sydney airport. The stairs come from a woolshed in Surry Hills. The huge timber sliders and windows came from a warehouse in Annandale. We also have featured walls, splash back and front door using offcuts that would traditionally have been discarded.
Floor covering: Spotted Gum 200 x 12mm sourced from a demolished hanger in Sydney Airport
Internal Panelling: Mixed Australian Hardwoods
Front Door: Recycled Spotted Gum
Sliders: Blackbutt Vanities
Bi-fold: Recycled Red Ironbark
Stair treads: Red Ironbark sourced from a woolshed in Surry Hills
Vanities: Recycled Blackbutt from Parramatta Post Office