A sustainable, affordable and socially-conscious tiny home, that aims to tackle Australia's growing housing crisis.
Project Name
The Peak - Tiny Timber Home, Melbourne, by Grimshaw Architects
Photographer Details
Michael Kai
Image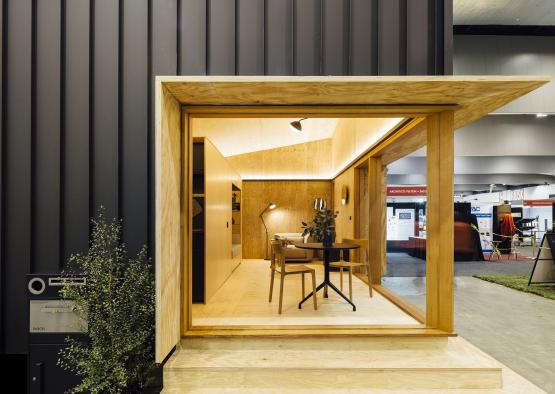 Image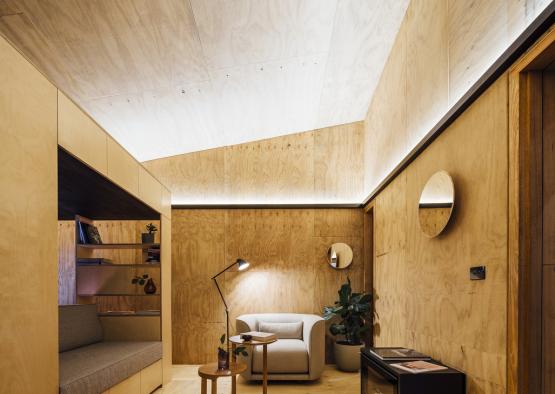 Image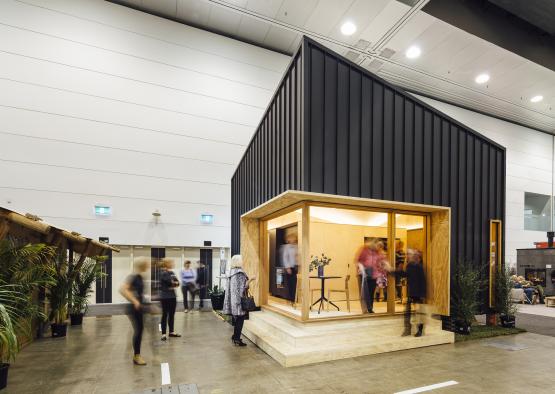 Image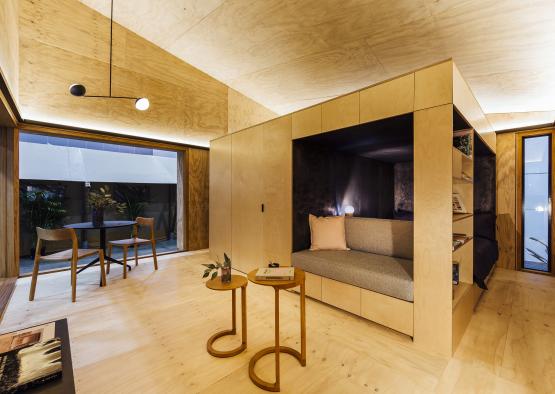 Image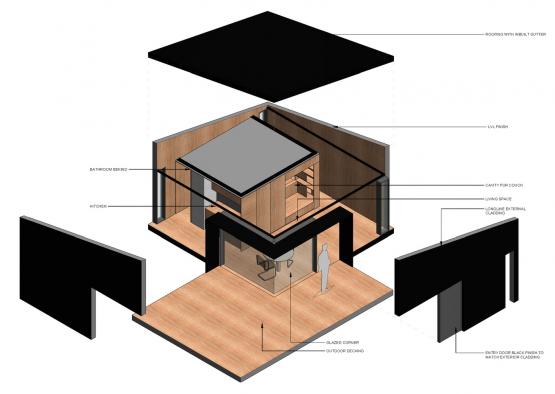 Image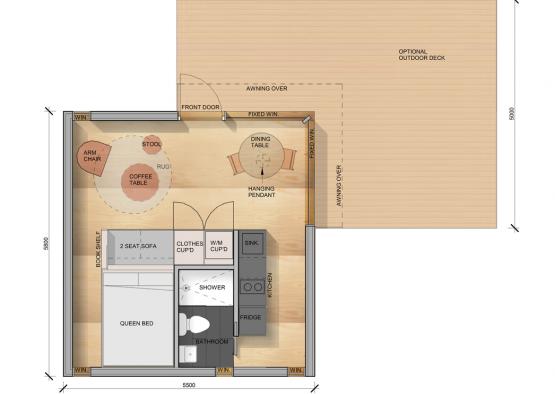 Image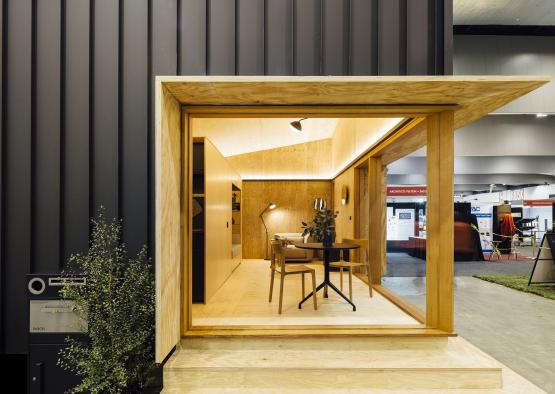 Image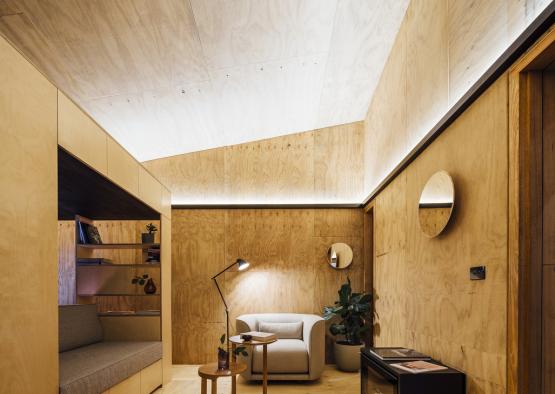 Image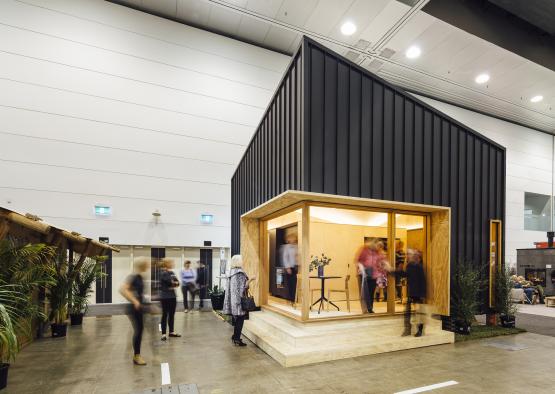 Image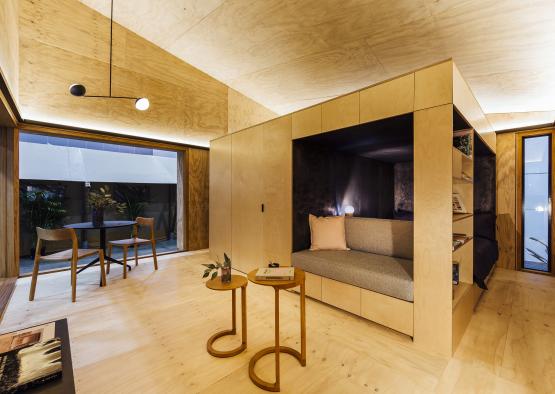 Image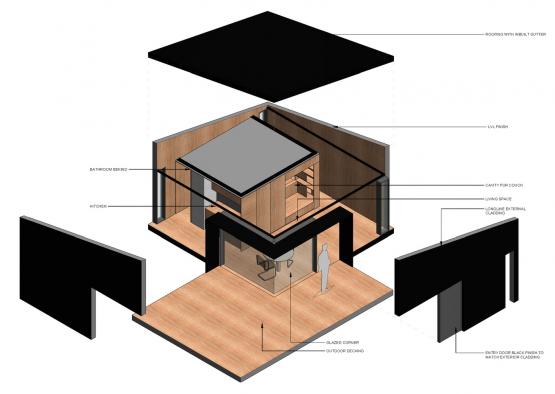 Image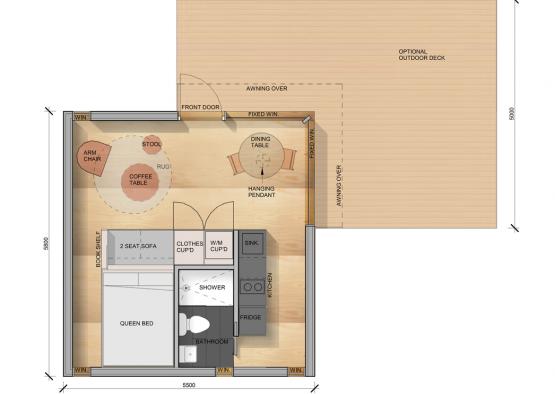 Overview
The Peak is a prototype miniature home, featuring all the necessities of a one bedroom dwelling, in a footprint of only 32.5m2. The tiny home can be used as an annexe to an existing dwelling, as a sole occupancy, or as an affordable alternative to a first home. 
Structure
Timber is essential to the lightweight and rigid structure of all the Nestd tiny house projects, including The Peak. 
ARKit were chosen as collaborators on the project build, bringing expertise in the pre-fabricated process. Grimshaw and ARKit decided on laminated veneer lumber (LVL), as it ticked all the boxes for a lightweight and durable structural system that was easy to prepare and quick to construct, with limited workers. 
The team looked to Australia's only current manufacturer of LVL beams, Wesbeam, for the engineered timber. Wesbeams' LVL product is manufactured from responsibly sourced plantation pine. LVL consists of thin layers of timber veneer, glued together in the same grain direction, to produce a beam that is stronger than solid timber of the same size. The LVL process eliminates imperfections, like knots, in the timber. 
Exterior
The exterior of the peak is clad in stand and seam metal cladding. 
The roof angle has been optimised for solar photovoltaic gain, continuing the strong focus on sustainability and low energy use in The Peak project. 
Interior
Clever interior planning by Grimshaw allows the entire contents of a single bedroom home to exist within a tiny footprint. 
A four metre tall outer shell encapsulates a smaller internal cube, providing large variations in volume within a small envelope. The inner cube is like a highly crafted piece of joinery, housing a bedroom, seating area, kitchen, and bathroom. The compartmentalised design allows areas to be shut away when not in use, increasing the visual simplicity of the complex space. 
The entire internal space is lined with FSC certified plywood lining boards, creating a soft and bright space. The timber lining has the benefit of affordability, aesthetic brilliance, and workability as a compartmentalised space. 
The double hight entry and living area opens up to the surroundings via huge glazed sliding doors, allowing a generous bathing of natural light to enter the main space. Eave overhangs above the large windows ensure the small space stays cool under the summer sun.