The World Heritage listed Shorehouse at Pumphouse Point, Tasmania, has undergone a modern expansion of its communal spaces.
Project Name
Pumphouse Point Shorehouse Addition, Tasmania, by JAWS Architects
Location
Lake St Clair Road
TAS 7140
Australia
Photographer Details
Adam Gibson
Image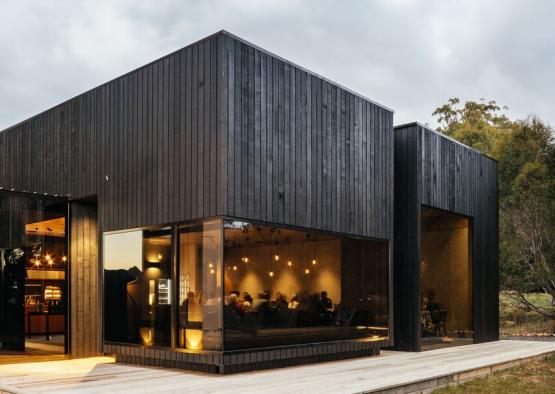 Image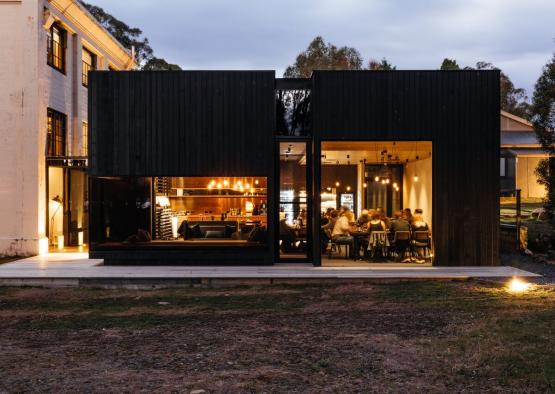 Image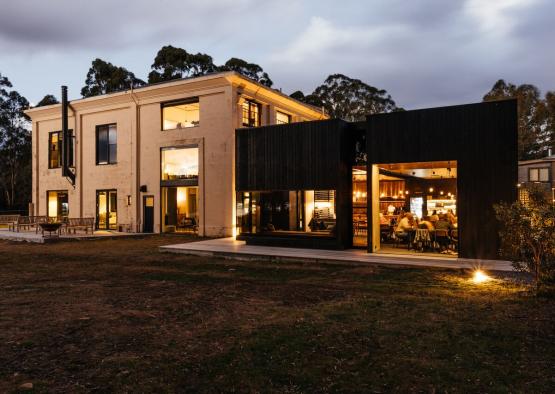 Image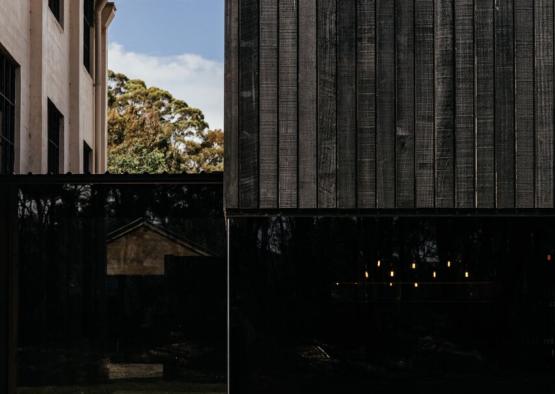 Image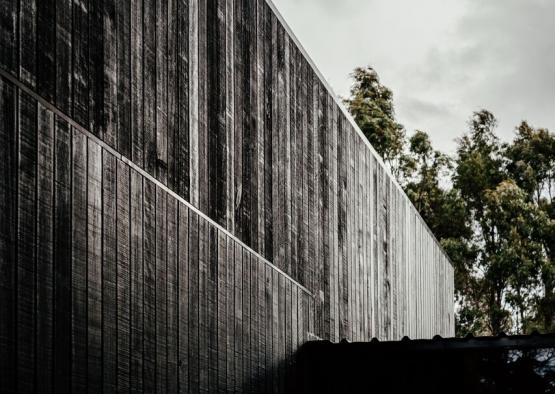 Image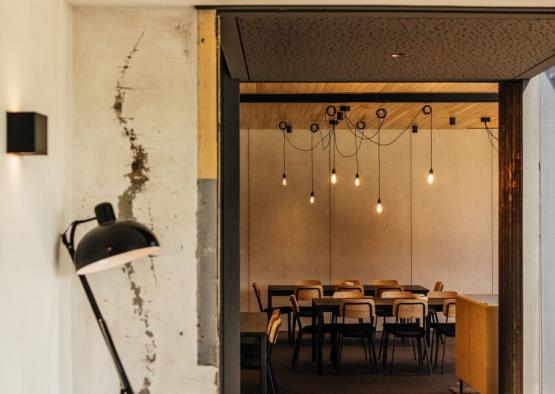 Image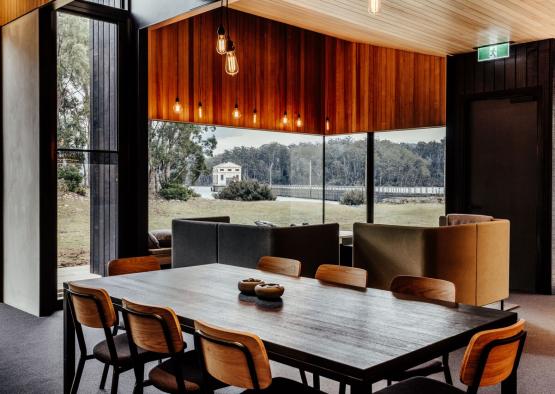 Image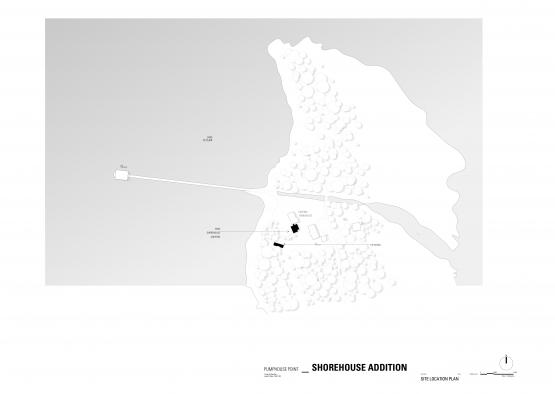 Image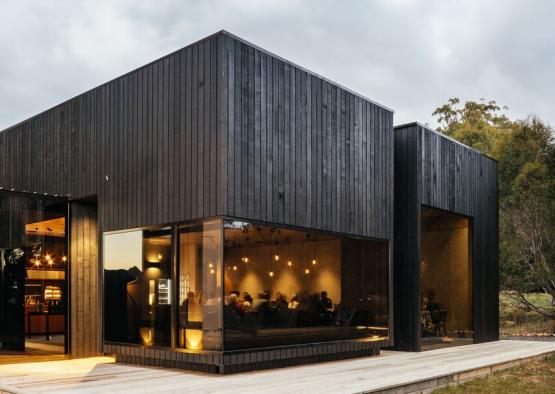 Image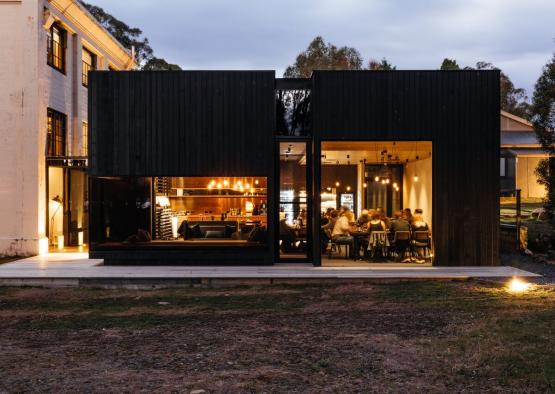 Image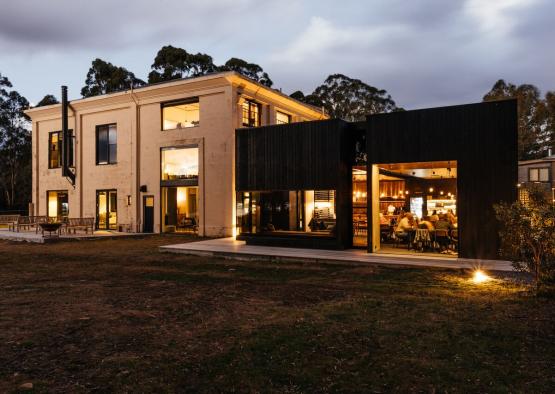 Image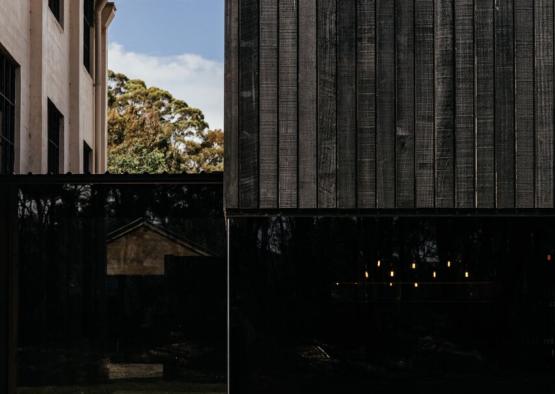 Image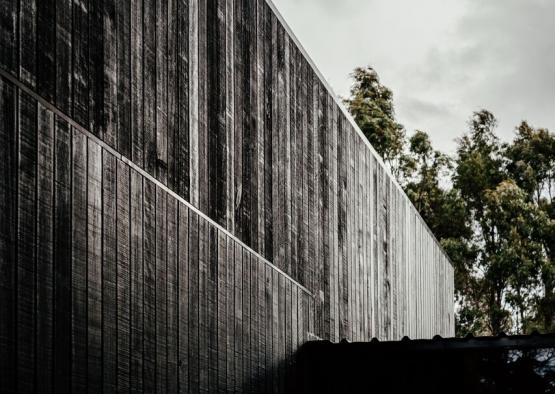 Image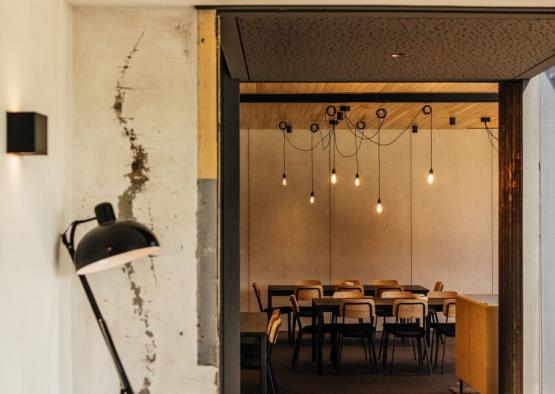 Image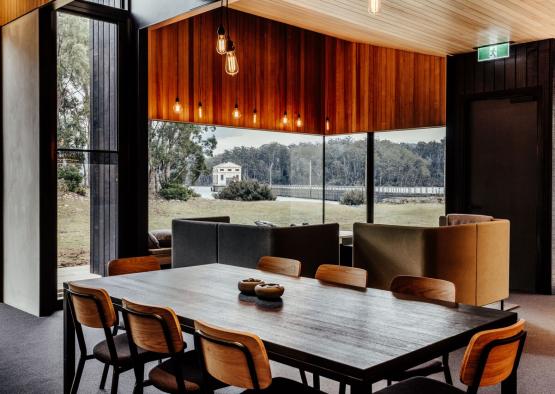 Image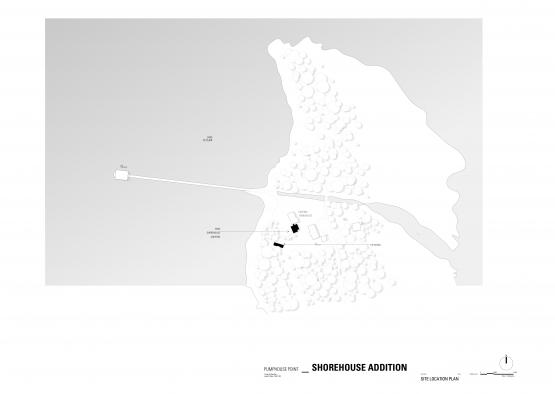 Overview
The newly instated addition to the historic Shorehouse building is connected to the existing structure via a minimal glazed walkway. The modern and historic accomodation facilities are juxtaposed and clearly defined, while maintaining as much of the historic fabric as possible. 
Exterior
Vertical timber weatherboards have been stained black to produce a recessive and harmonious facade. The subdued palette soften the building into the landscape, allowing the historic Shorehouse building to take the lead. 
Untreated rough sawn silvertop ash timber was used for the decking, and will naturally grey off over time, creating a contrast to the dark cladding. 
Interior
Inspiration for the interior takes reference from the immediate surrounding landscape, and the industrial heritage of the area. A rich palette of materials make up a warm and earthy space. 
The Tasmanian oak lined ceiling creates dynamic lines that accentuate the line of sight to the views. The tones of the material reflect those of the landscape. Local artisanal furnishings and custom joinery give a nod to the quality of craftsmanship prevalent in Tasmania. Torched Tasmanian oak was used by local craftsman Simon Ancher. An inherent devotion to natural processes and fine materials define the building, and the Tasmanian industry. 
As the location is the star of the show at Pumphouse Point, gathering guests in a space that celebrates the context was the main goal. Carefully considered orientation and maximising glazing proved successful in generating an intriguing space for guests to experience Tasmania uninhibited.