A lightweight and innovative interpretation of a traditional, temporary Jewish festival structure.
Project Name
SuperSuccah Pavilion, by Supermanoeuvre and UTS
Location
Tamarama NSW 2026
Australia
Photographer Details
Hamish McIntosh, Richard Glover
Image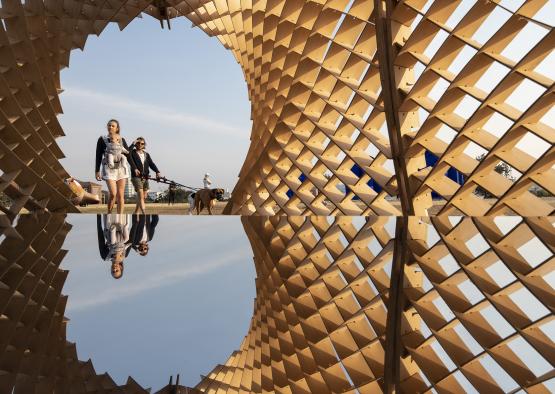 Image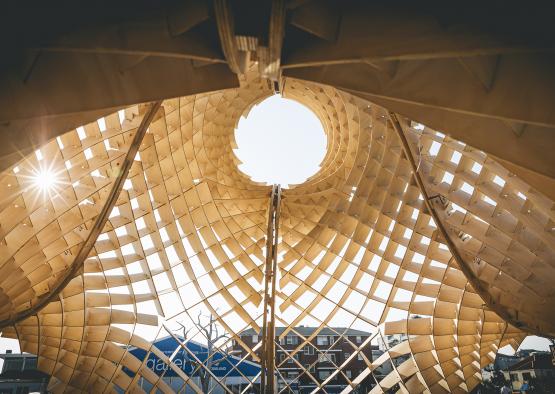 Image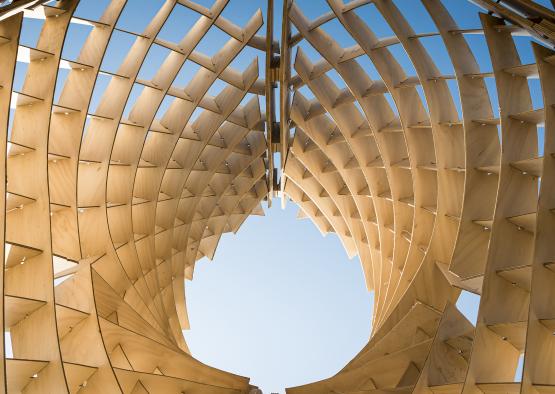 Image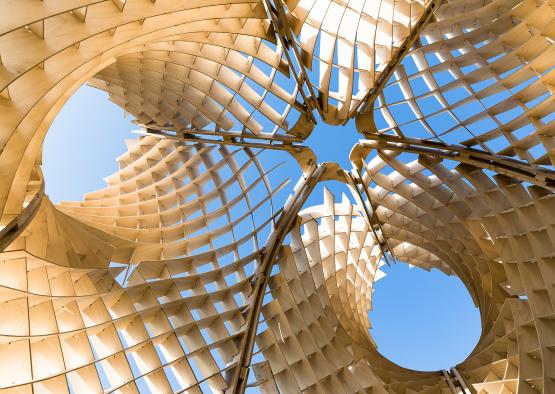 Image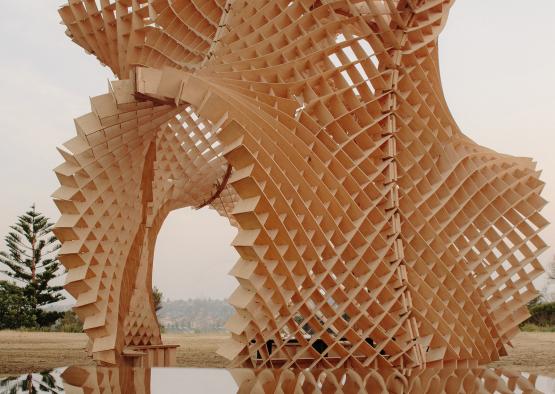 Image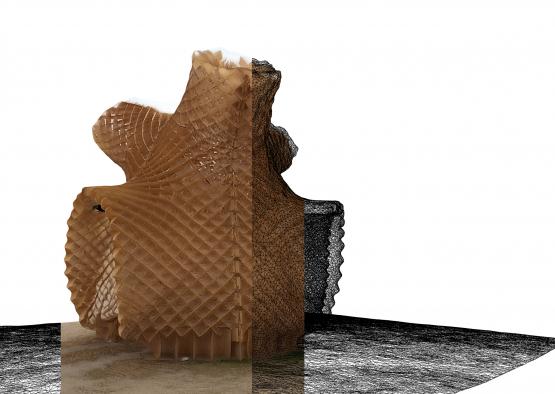 Image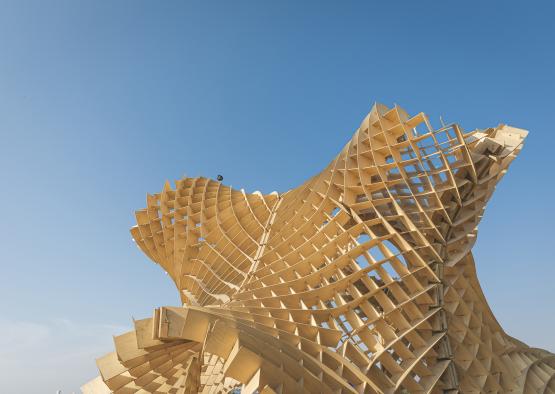 Image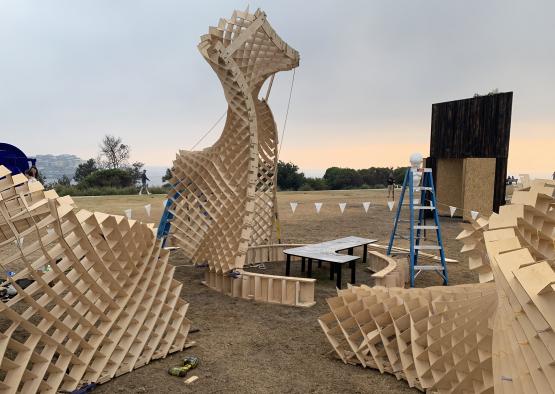 Image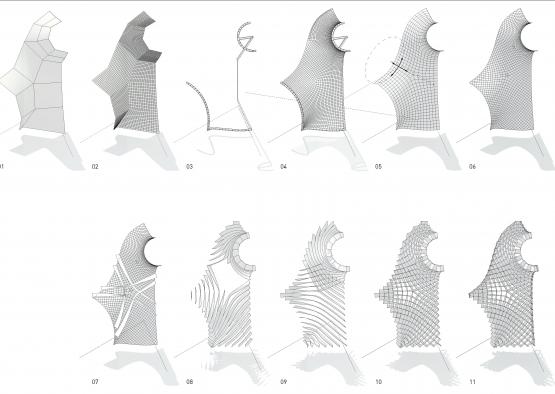 Image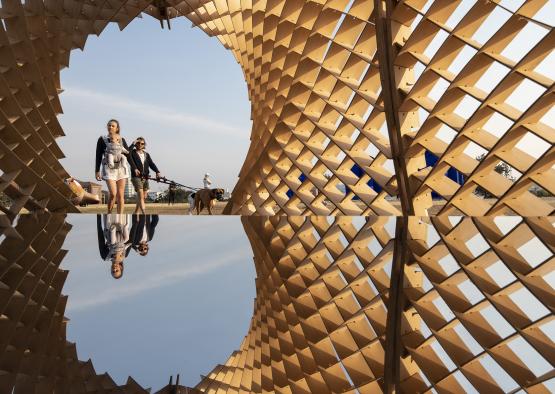 Image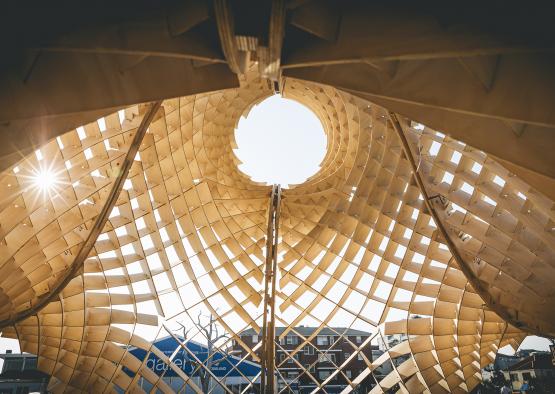 Image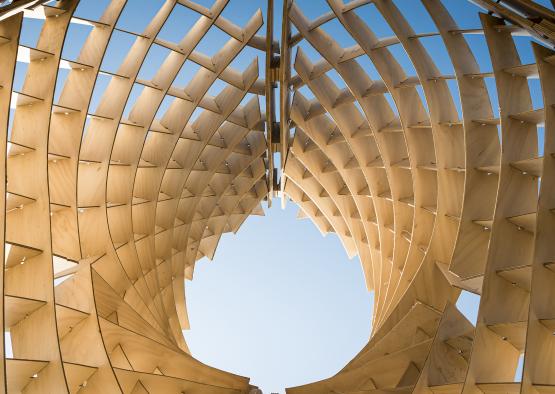 Image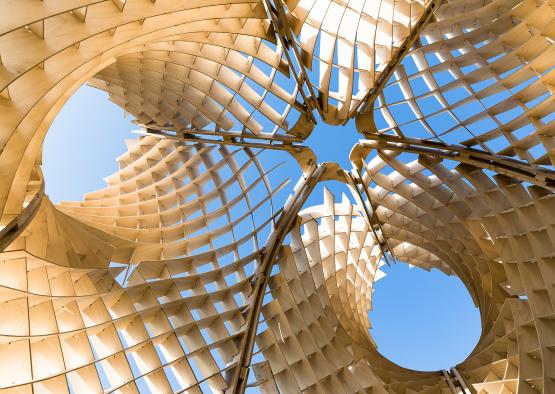 Image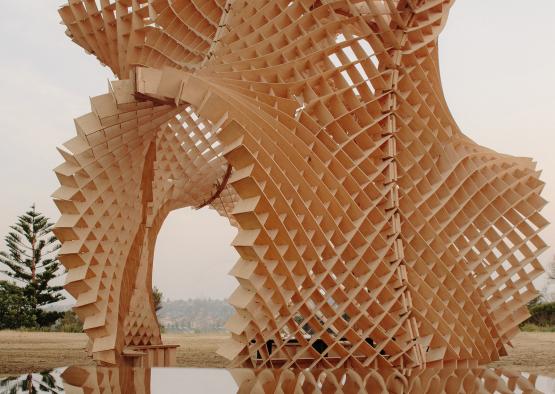 Image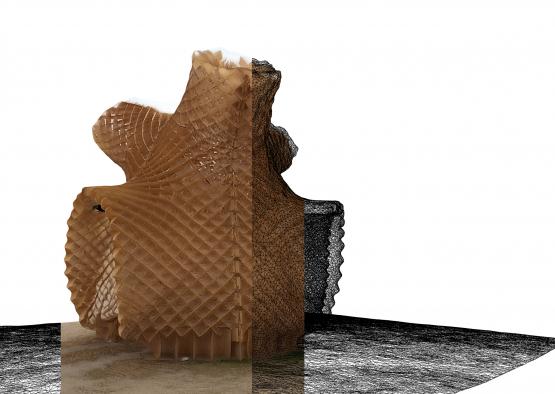 Image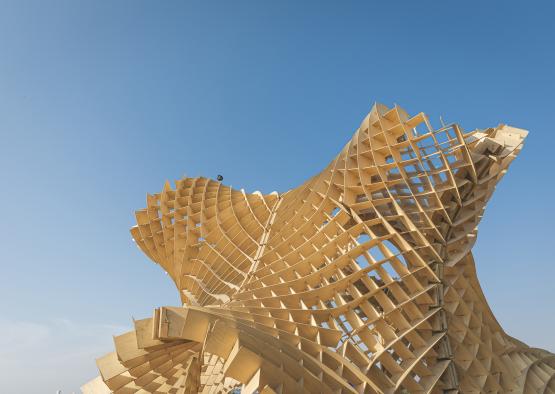 Image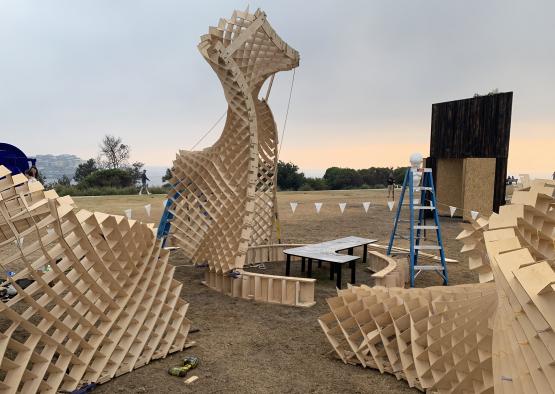 Image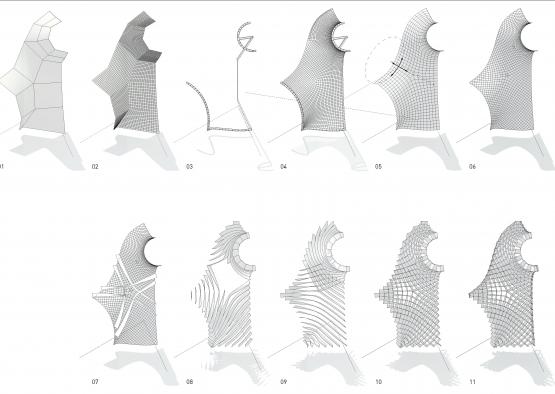 Overview
SuperSuccah is a lightweight plywood pavilion fabricated with a CNC machine and built to traditional Sukkot festival rules and specifications.
The structure is a contemporary re-imagining of the Succah, an ephemeral Jewish shelter built once a year during the festival Succot. 
Structure
The structure pushes the boundaries of what is possible in thin-plate timber design. The architects worked closely with the collaborating engineers, TTW, to capitalise on the inherent properties of timber. The gridshell structure offers an incredibly lightweight structural approach to resisting the immense wind loads of the highly exposed coastal location.
The structure uses a surfacing method recently developed in Germany called the 'asymptotic strip' method, which allows doubly-curved structures to be constructed using only rectangular strips, with simple perpendicular joints, that bend and twist in order to follow the surface. 
This resulted in a 30-40% reductional in material use than a typical curved element. To create this kind of form with this kind of method, timber was not only an ideal choice, but the only viable option.
To achieve the high levels of twisting and bending required, the plywood strips were saturated for 5-15 minutes before assembly. Once assembled, the timber dries and attempts to straighten, which prevents the notched joints from moving. This allowed the designers to eliminate almost all mechanical fixings (and the embodied energy that goes with them.) 
As the project was a temporary one, the structure was designed for disassembly and reassembly. SuperSuccah has since been relocated to the University of Technology in Sydney as a temporary installation, before moving to a permanent home later on.
All plywood used in the project was sustainably sourced and from certified Australian timber manufacturers. The designers note that 'an additional benefit of working with certified Australian plywood was the visual and performance consistency, ready availability of multiple thicknesses of plywood of matching species.'