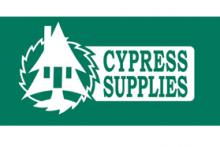 Cypress Timber, Trusses and Frames
Address
PO Box 3015
25 Piper Street
Caboolture
QLD 4510
Business Type
Manufacturer
Wholesale/Trade sales
Accreditation / Certification
Service Categories
Building construction
Design & construction software
Engineered timber fabrication
Termite and chemical free is the Cypress guarantee!
Cypress Supplies is the largest stockist of cypress timber, wall framing and roof trusses in Queensland.
Our Caboolture division has been manufacturing wall frames and roof trusses in Caboolture since 1995. We are the suppliers of choice for Government, Hospital and Child care Centre jobs due to cypress being free from all chemical treatments and naturally termite resistant.
Our range of stock in the Caboolture Timberyard includes framing and truss timber, heavy end sections, posts, flooring, decking, chamfer and some dressed sizes. Anything we don't stock we can get from our Mill at Roma usually within the week. We can also supply timber structural products including engineered beams, LVL and 17C, hardwood, hardwood flooring, decking and ply.
Cypress Supplies has a Chain of Custody certification and all our cypress timber products are Responsible Wood accredited. This certification provides proof that our cypress timber comes from sustainable and managed forests. The Responsible Wood Chain of Custody certification is a guaranteed one green star rating. The Green Building Council of Australia is a comprehensive, national and environmental rating system that evaluates the environmental designs and constructions of buildings.