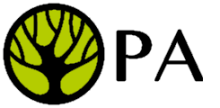 Praslas Australia is a direct importer from the biggest privately owned timber company in the Baltics
Address
LEVEL 26, 71 RIPARIAN PLAZA, EAGLE STREET, BRISBANE CITY QLD 4000
Business Type
Manufacturer
Wholesale/Trade sales
Accreditation / Certification
Responsible Wood
FSC
PEFC
We are an importer company specializing in providing high-quality products to Australia. Our extensive range includes MGP wood, decking, cladding, plywood, and thermo wood. With a focus on excellence and customer satisfaction, we strive to deliver top-notch products that meet the diverse needs of our clients. Backed by years of experience and a strong network of trusted suppliers, we ensure that our offerings are of the highest standards.
As a part of the biggest privately owned timber company in the Baltics, we bring a wealth of expertise and resources to the table. Our parent company's reputation and success in the industry further solidify our commitment to delivering exceptional products and services.
We take pride in our commitment to prompt delivery, competitive pricing, and exceptional customer service. Partner with us for all your wood and timber needs, and experience the difference of working with a reliable and dedicated supplier.