The Adelaide Oval Hotel has become the first hotel to be fully integrated into the footprint of a stadium, and has done so by using a lightweight, cross-laminated timber (CLT) structure.
Project Name
Adelaide Oval Hotel by Cox Architecture
Location
War Memorial Drive
North Adelaide 5006
Australia
Photographer Details
David Sievers
Image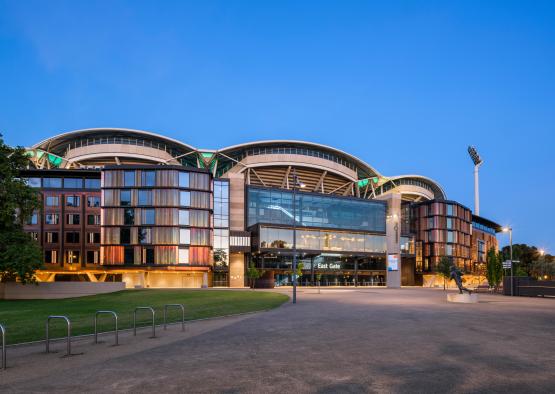 Image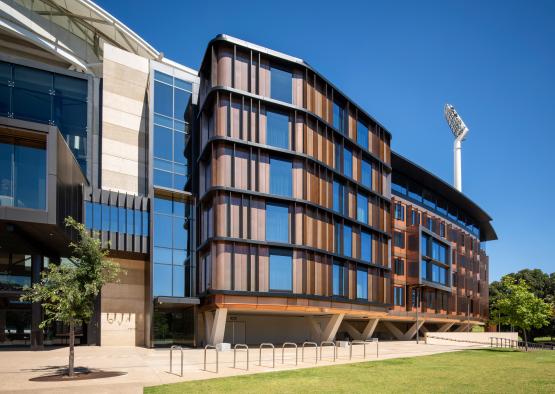 Image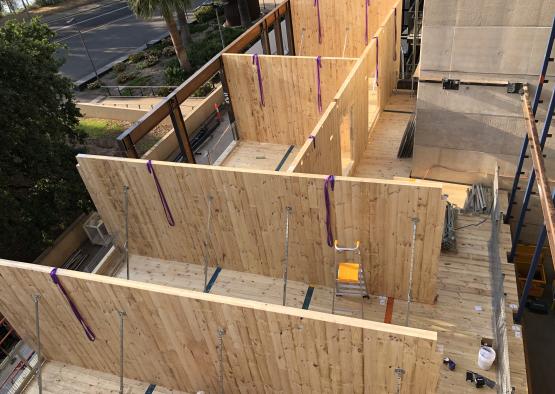 Image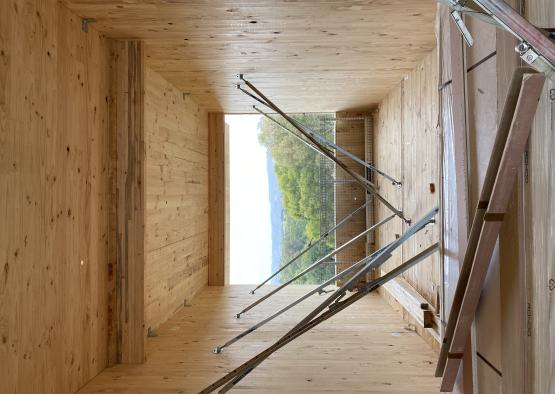 Image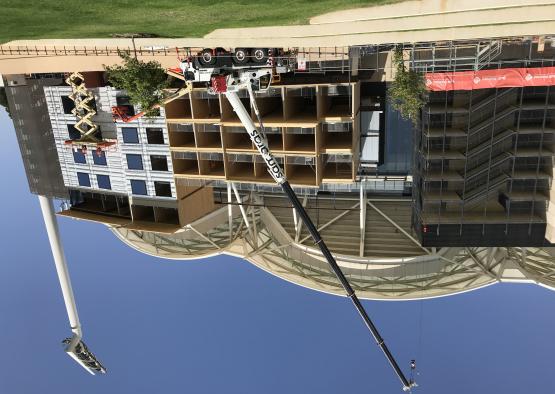 Image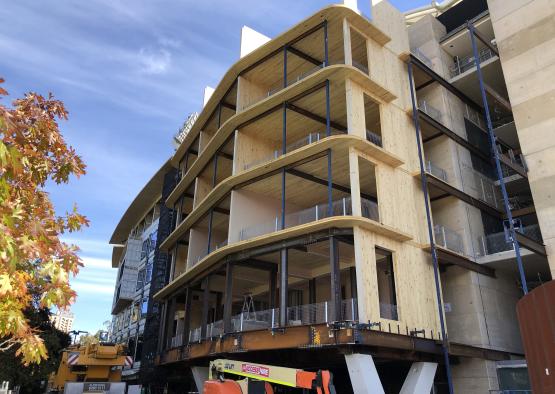 Image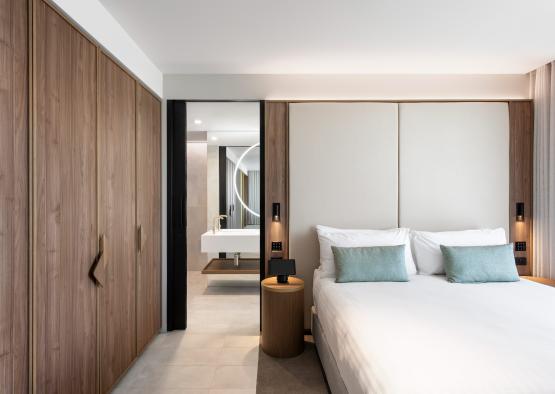 Image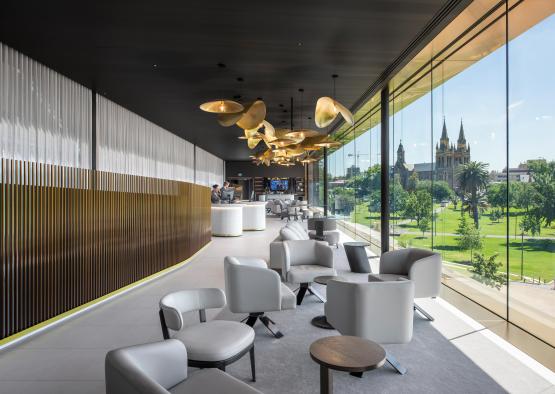 Image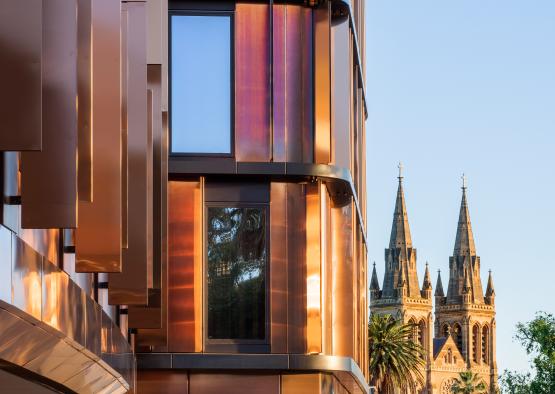 Image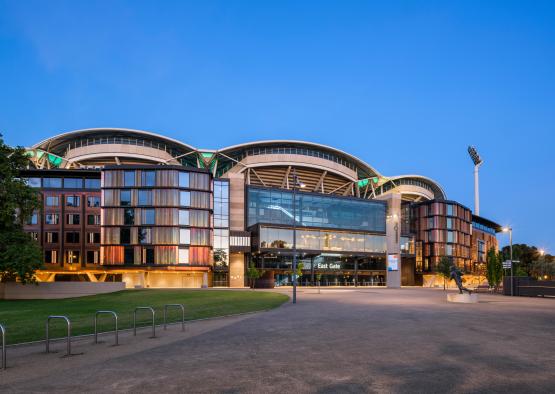 Image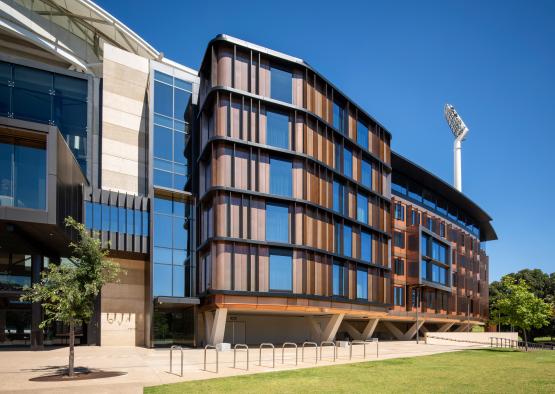 Image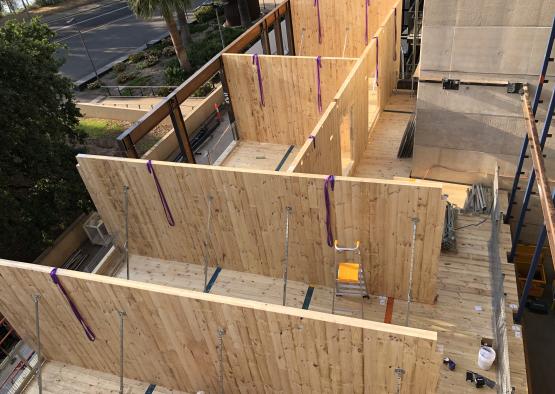 Image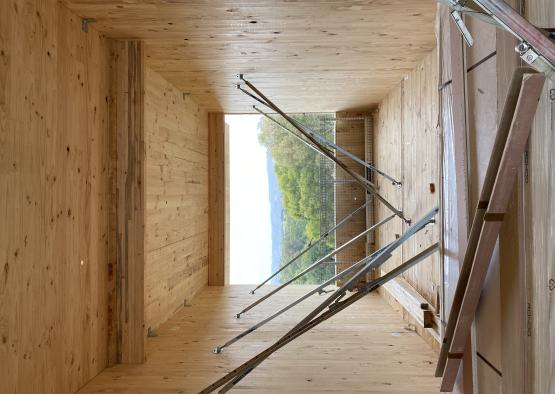 Image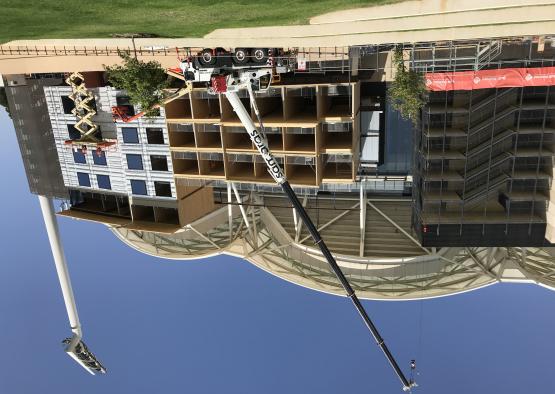 Image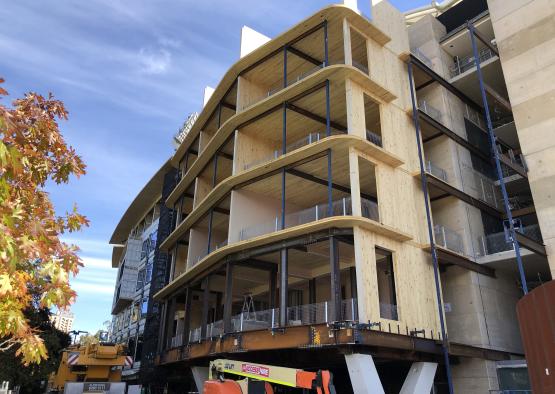 Image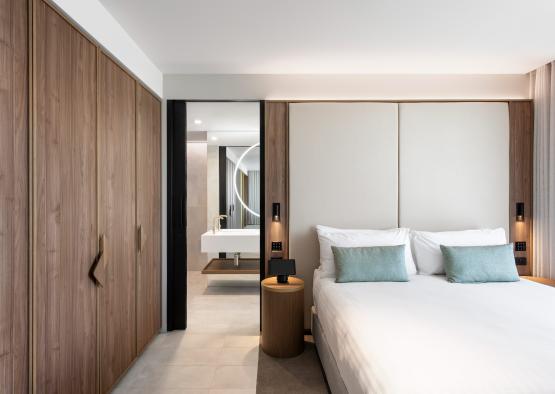 Image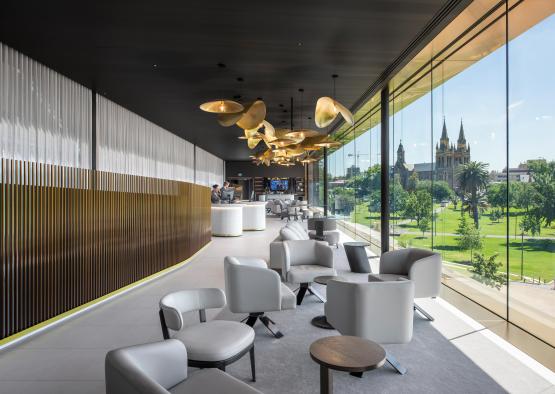 Image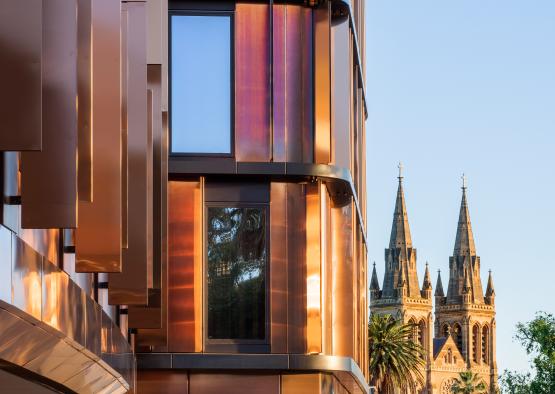 Overview
The Oval Hotel brings a new chapter to the legacy of Adelaide Oval, enabling guests a more holistic experience of the building, and renewing activation to the stadium and its parkland setting.
Structure
CLT was a fundamental element of the structural approach, becoming a design solution early on. The hotel structure needed to be lightweight to be accommodated by the existing foundation and structure of the stadium, and construction needed to be fast and intermittent when the stadium was not in use.
Elevated above the existing external square, the CLT structural frame was used for the floors, walls, and roof to reduce the structural load on the existing services plant and structure below.
Using CLT allowed construction to begin as a prefabricated, off-site workflow, while awaiting the end of the AFL season. Once the stadium had less operational demand, major onsite construction could begin. CLT requires careful planning and collaboration between consultants, designers and engineers early on, but reduces costly on site construction time.
The hotel sits on precast concrete columns at ground level, which support a raised steel transfer structure. 'V' shaped columns are a motif used in the existing stadium design, and were carried through to the structure of the hotel.
The column and transfer structure provides a rigid, but also sculptural base for the installation of the 5-storey Cross Laminated Timber (CLT) wall and slab structural system above.The CLT floor panels could be screwed directly to the steel transfer floor below. The hotel structure then works like an oversized 'lean-to', leveraging off the existing stadium stability and foundations by tying back to it with steel trusses. This allows a large amount of additional space without much additional footprint, which would impose on the public realm below.
The lightweight CLT construction also meant that additional foundations were very minimal. Two new concrete piles were poured to support the V-columns, but otherwise, the entire load was taken by the existing concrete foundations of the stadium, which had been overrated for the stadium load. 
Thicker CLT panels were used for walls located directly above the V-columns, acting as structural shear walls to provide lateral bracing for the structure
Exterior
Bronze cladding is a major feature of the facade, referencing a material used throughout the existing stadium. The bronze is able to age gracefully with minimal maintenance, making it a great choice for cladding. 
Stainless steel vertical blades in a bronze finish further enhance this original palette, providing a finish that complements the patina of the bronze.