The Latrobe Regional Gallery project is a major refurbishment and restructuring of a historic building in Morwell, Victoria.
Project Name
Latrobe Regional Gallery, Morwell, by NAAU Architects
Location
138 Commercial Road
Morwell VIC 3840
Australia
Photographer Details
LRG sits proudly along the main strip in Morwell
Image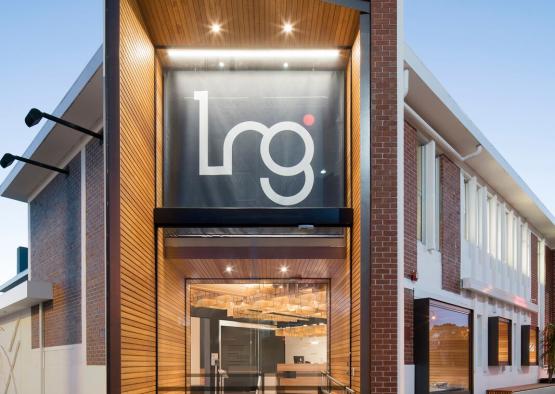 Image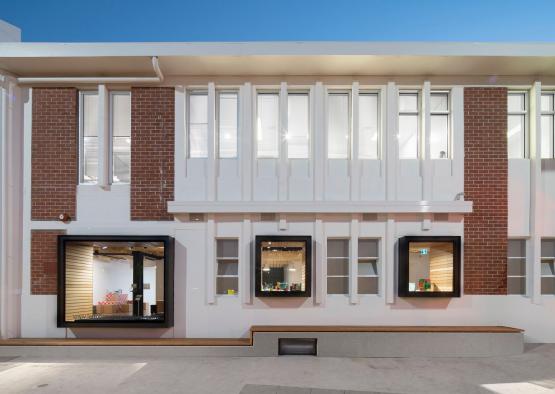 Image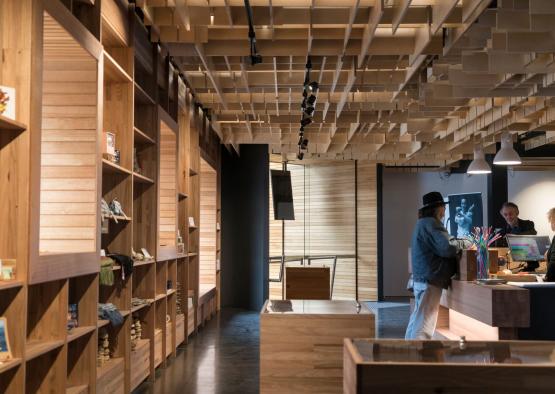 Image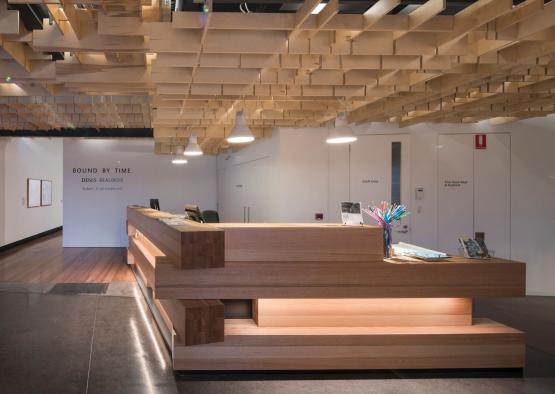 Image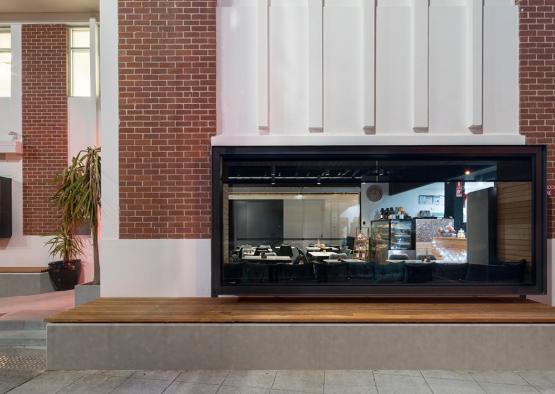 Image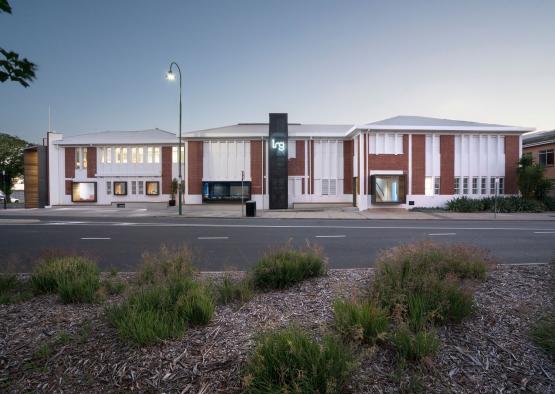 Image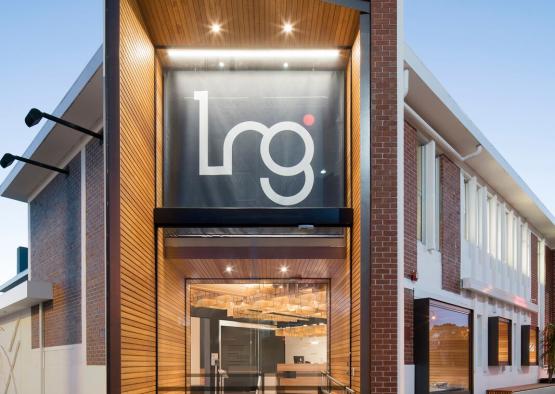 Image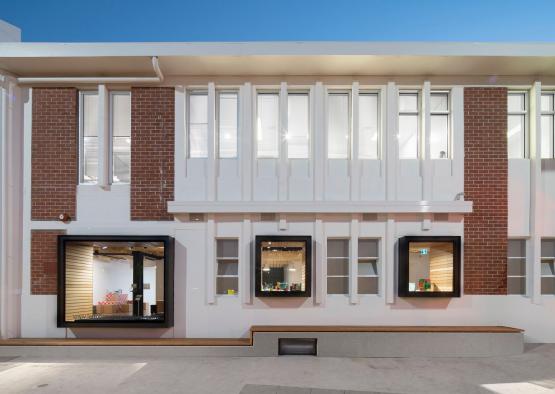 Image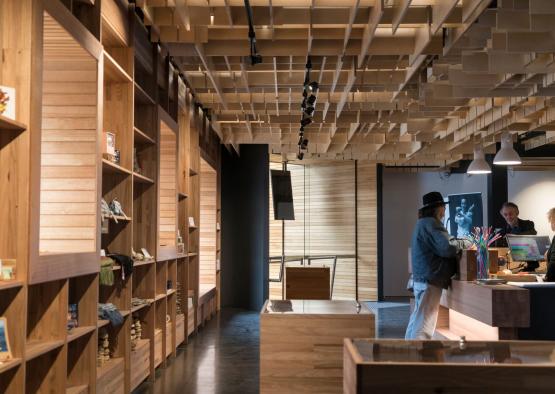 Image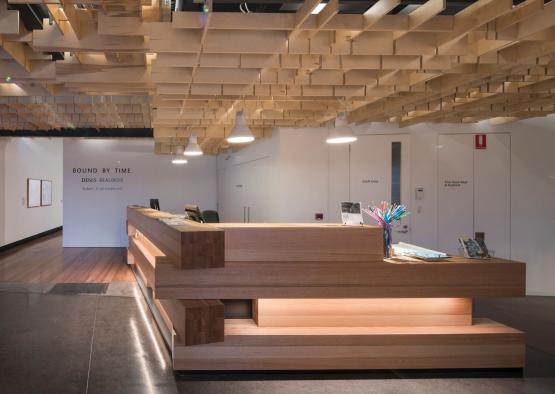 Image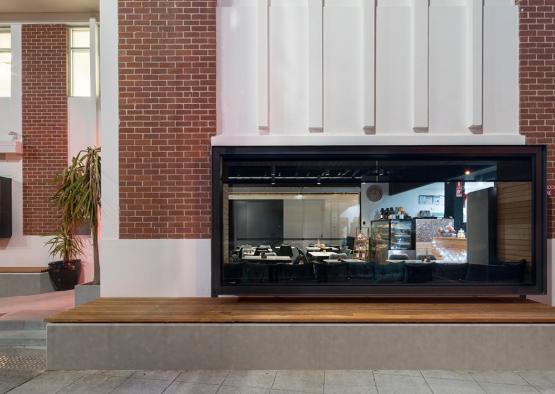 Image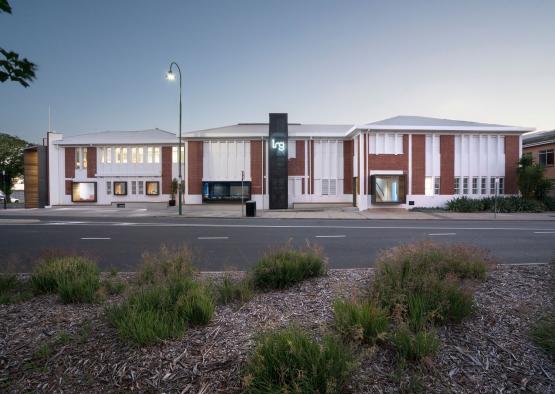 Overview
The Latrobe Regional Gallery refurbishment by NAAU (Network for Advanced Architecture and Urbanism) confronts the objective of revitalising a historic building, and reinstating its relationship to the community. Both the heritage facade and interior spaces were all but concealed to the public, thanks to arbitrarily placed services around the exterior.  
Exterior
Delicate structural work was undertaken to minimise impact and drastic shifts to the old building's programming. The existing facade has been modernised, with NAUU creating new openings that invite passersby to approach. The varied back-lit openings reference 'vitriles'- glass cases for displaying precious items. The openings form both practical display, internal seating, and a timeless reference to the buildings heritage. 
The restoration of the original corner point entry has emerged as a bold and modern focal point of the facade, presenting a welcoming start to the new cultural journey. 
Interior
The interior has been the focus of most of the refurbishment of the gallery. Visitors are invited to sit in one of the bay window seats as they gaze on at the art, or drink a coffee from the cafe. Visitors become almost part of the art as they nestle into the 'vitriles', blurring the lines between art and observer. 
The cafe has been reconfigured to increase its relationship with the street. Old bollards and ageing awning have been removed and replaced with a modern, open platform, serving as both seating and window. 
Both locally crafted and digitally fabricated timber construction is the focus of the interior palette. The natural beauty of the timber and its joinery is very much on display through the lobby and cafe area of the gallery. Modular joinery and a sculptural, though practical ceiling are seen throughout. The lightweight complex geometry of the ceiling is contrasted with huge beams of timber laid on top of one another like jenga. The digital techniques used for the ceiling allowed a simple installation and CNC fabrication process. The individual pieces were cut to size, ID tagged and flat-packed, before being shipped to site. This cut a lot of cost compared to on site construction of such a complex ceiling. The complex form becomes part of the show, whilst also operating more practically as acoustic baffling.