A new visitor centre for the Phillip Island Penguin Parade provides a beautiful entry point to the extremely popular eco-tourism site.
Project Name
Penguin Parade Visitor Centre, Phillip Island, by Terroir
Location
Summerlands VIC 3922
Australia
Photographer Details
Peter Bennetts
Image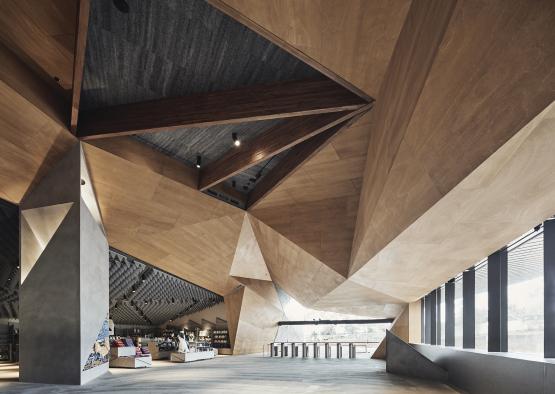 Image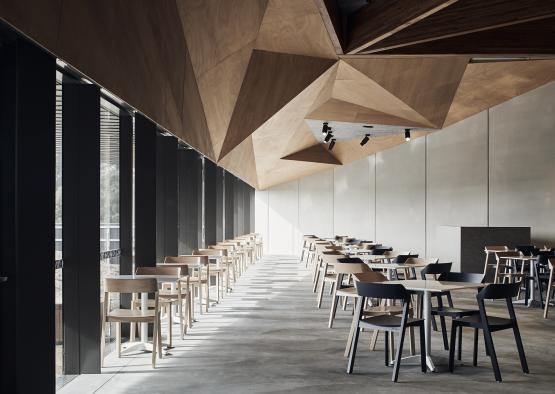 Image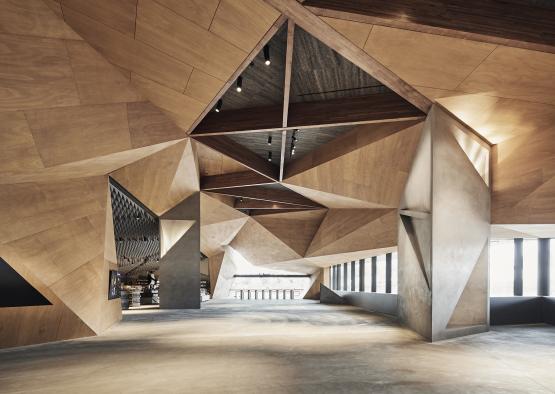 Image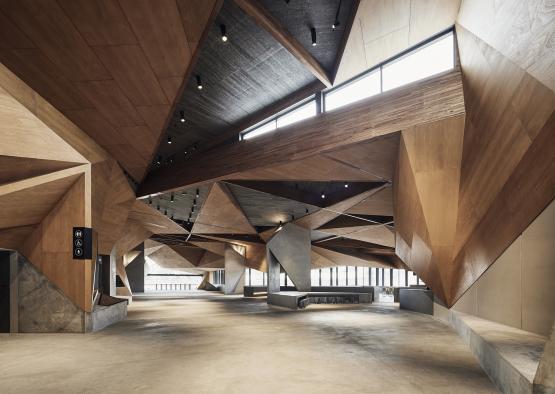 Image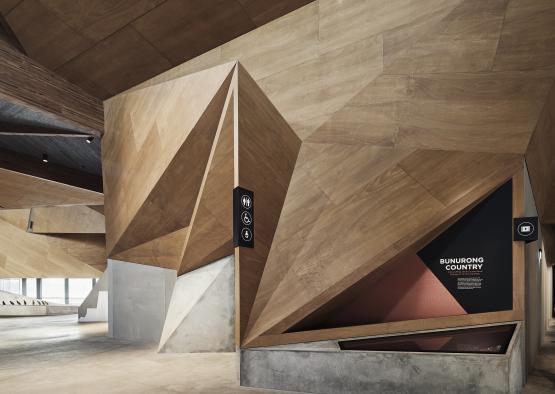 Image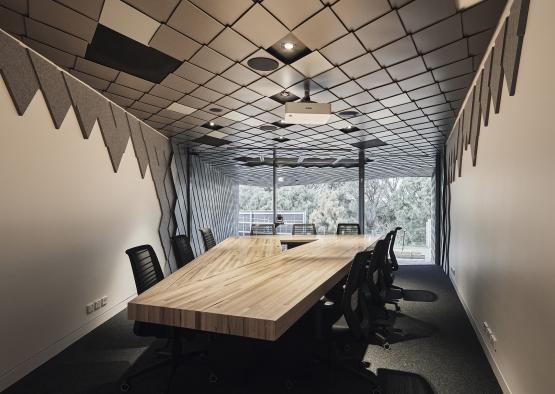 Image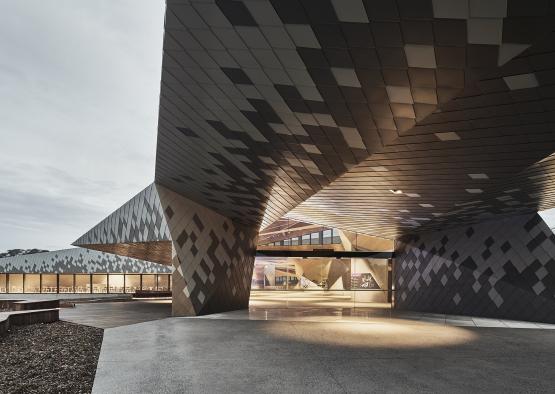 Image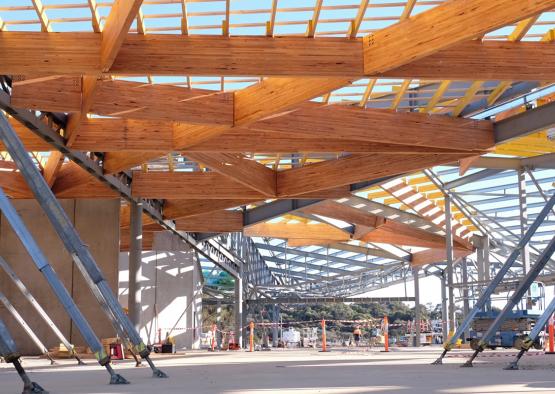 Image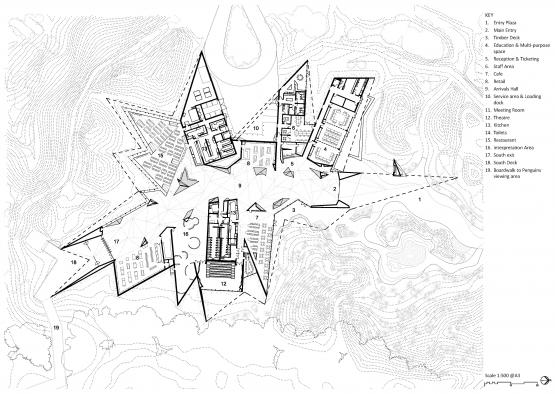 Image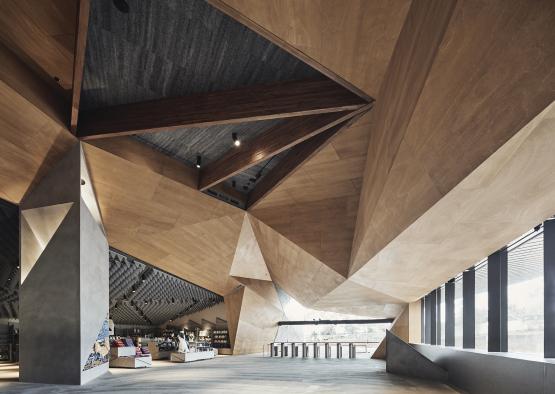 Image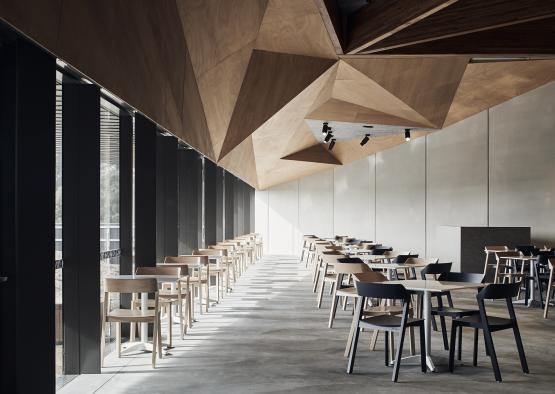 Image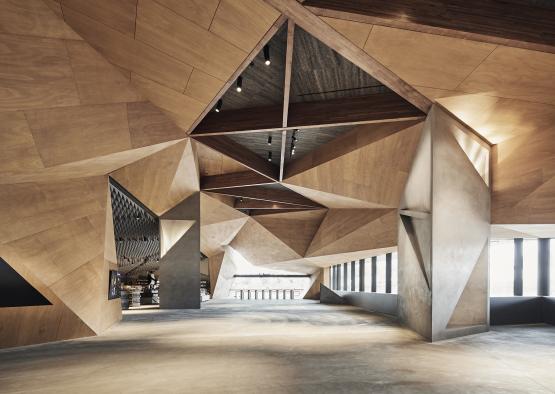 Image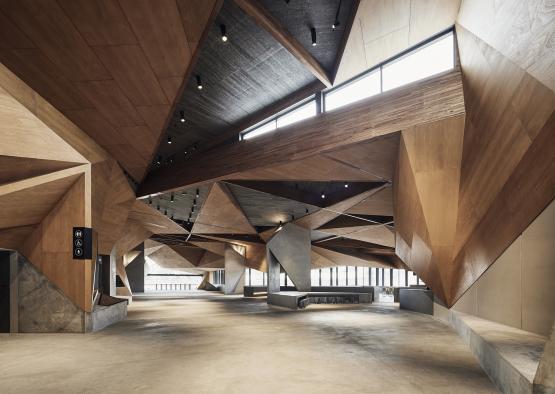 Image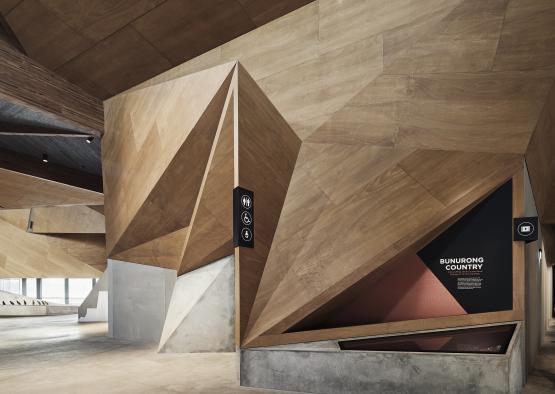 Image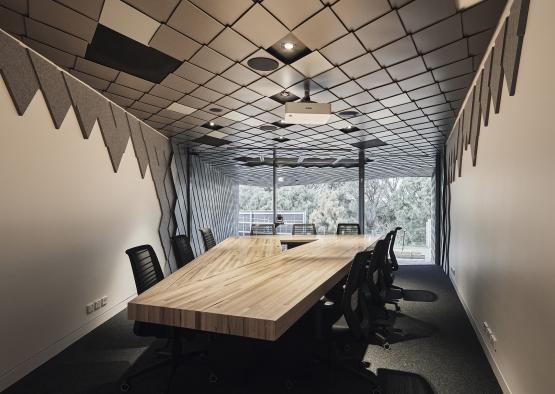 Image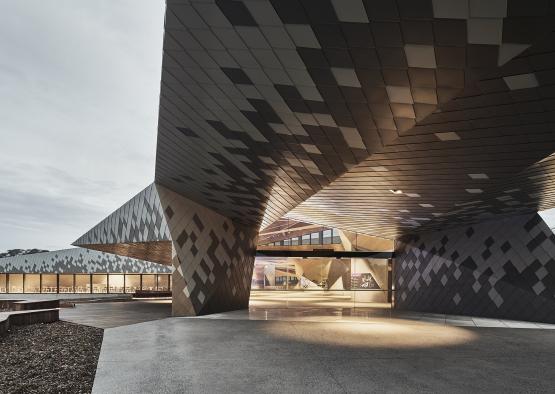 Image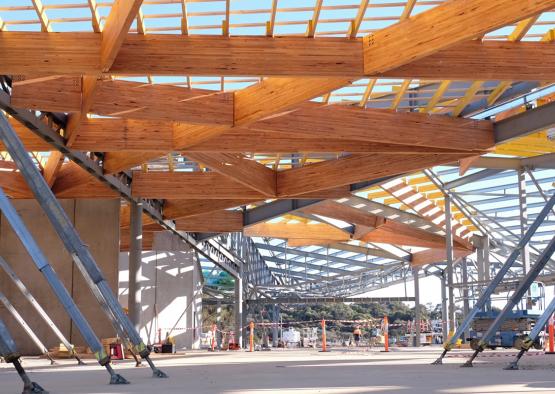 Image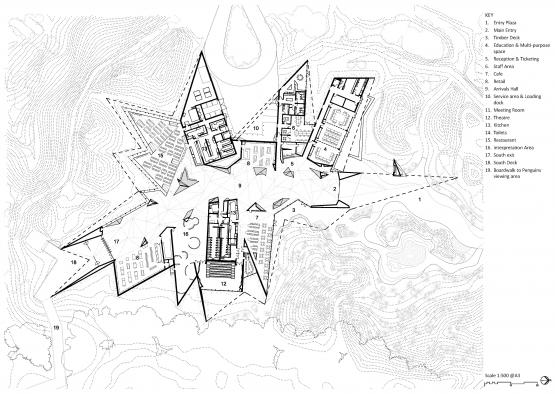 Overview
The Penguin Parade on Phillip Island is one of the most visited tourism destinations in Victoria. Every evening up to to 4000 people watch the penguins come ashore in the spectacular, though sensitive landscape. Constructed largely from engineered timber, the building provides a robust and captivating focal point. 
Structure
The use of an exposed timber structure creates a dramatic contrast to the zinc clad external form of the building. Glulam beams were chosen for their ability to span large distances, which was essential for the 80 metre spine of the building. The Arrivals Halls section had to be able to accommodate up to 4000 people every evening.
Laminated Victorian ash hardwood was used to create a hybrid steel/mass-timber roof structure with glulam beams. The laminated beams span up to 16m and are 900mm in depth. The mass timber creates a net structure over the space, with nested junctions of up to 7 intersecting beams. All of the structural glulam has been stained, infilled with plywood lining, and left exposed. 
The laminated beams that form the net structure are all structural, including the shorter span secondary beams which retain the 900mm depth for architectural uniformity.
Interior
The beautifully lined timber interior is intended to be a dramatic contrast to the robust metallic form of the building's exterior. The timber alse creates a material continuity with the timber boardwalks and viewing platforms that feature on the penguin viewing side of the visitor experience. The natural appearance of the plywood compliments the natural finishes throughout, including the exposed concrete floors, walls and plinths.
Geometric plywood infills were used throughout the main Arrivals Hall area. A fire retardant ply was specified for its natural appearance and advanced fire retardancy. These plywood infill panels are fixed flush with the bottom of the exposed structural glulam beams. 
The flush plywood ceiling sits in contrast with adjacent areas of recessed acoustic plywood panelling, which also accommodates the lighting and other services.
The plywood panels are arranged so that each triangular zone of panels within the structural grid is rotated to match the grain direction of the glulam beams.  
The plywood panels also wrap down from the roof structure to meet the precast concrete walls that flank the Arrivals Hall.