This community centre, named after infamous local activist Juanita Nielsen, is rejuvenated as a social place without sanitisation or gentrification. The 1888 heritage fabric is retained, up-cycled and celebrated, while precise ceiling geometry creates a distinctive zigzag motif, reminiscent of Juanita's famous portrait.
Project Name
Juanita Nielsen Community Centre
Location
31 Nicholson St
Woolloomooloo NSW 2011
Australia
Photographer Details
www.brettboardman.com
Image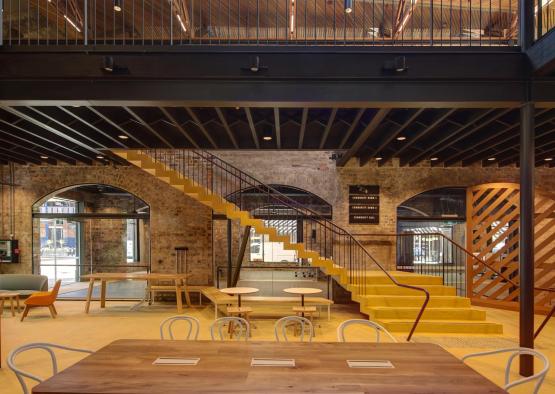 Image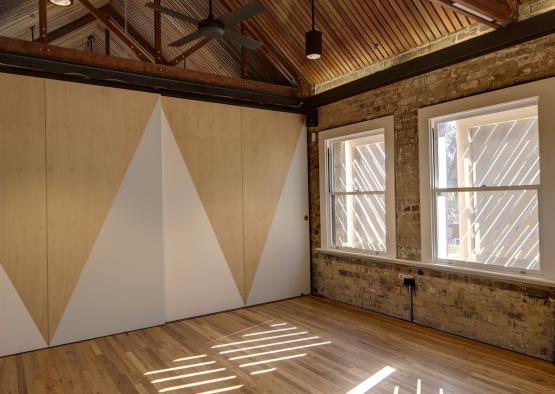 Image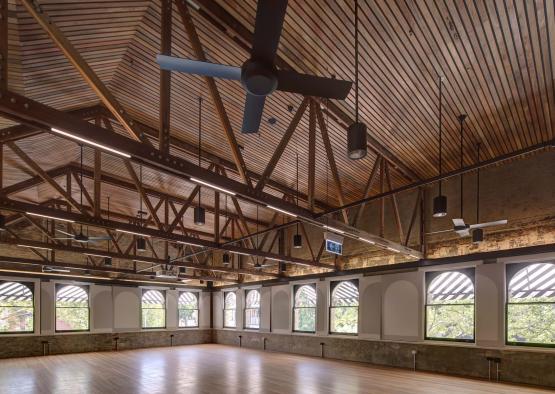 Image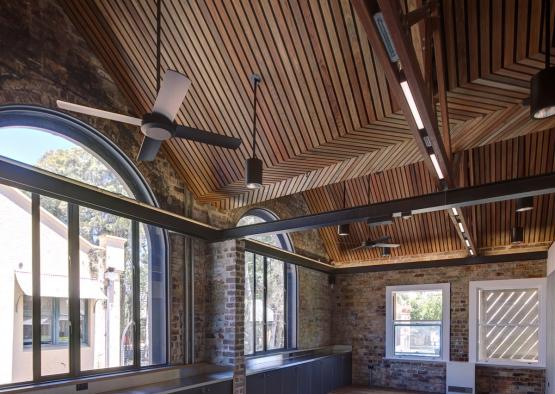 Image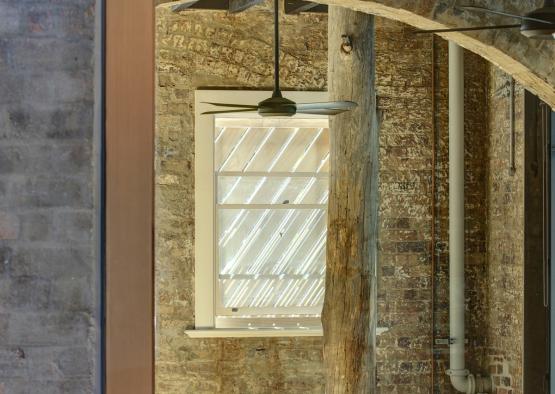 Image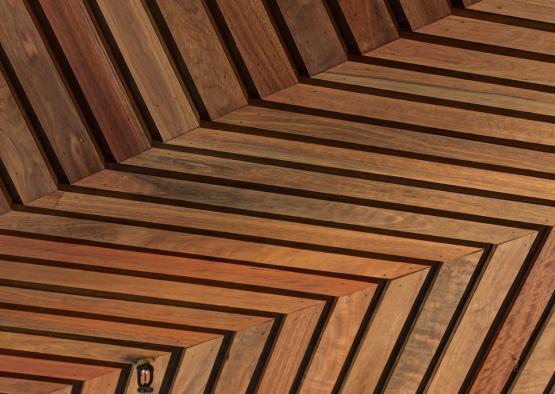 Image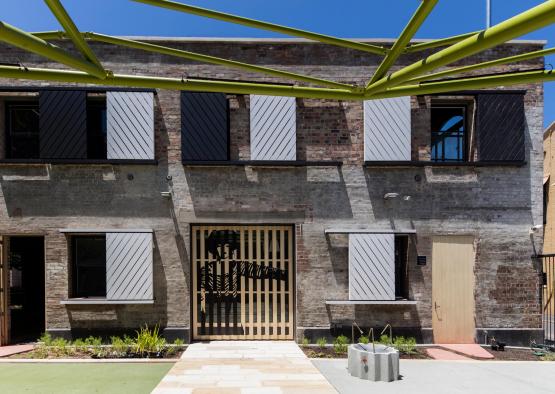 Image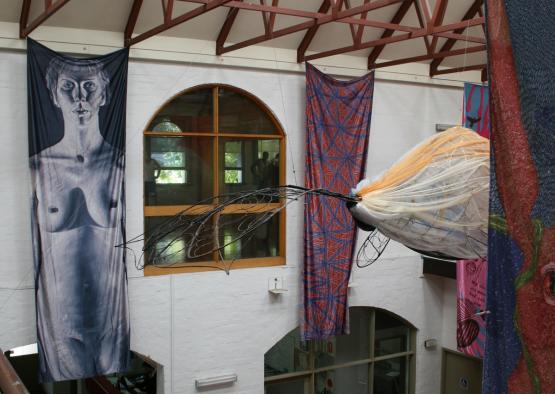 Image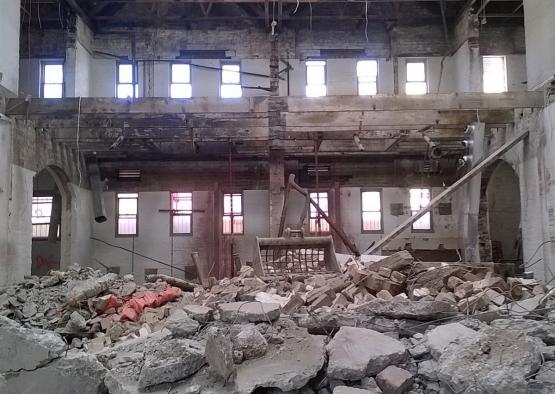 Image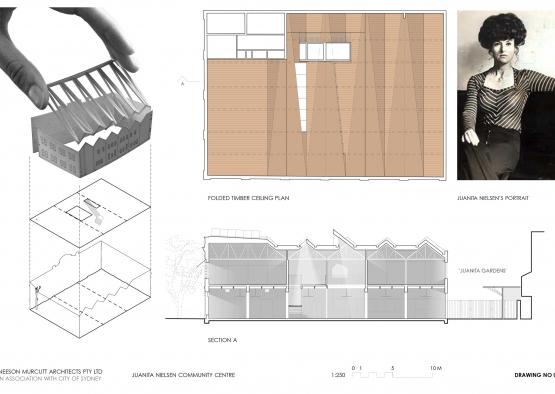 Image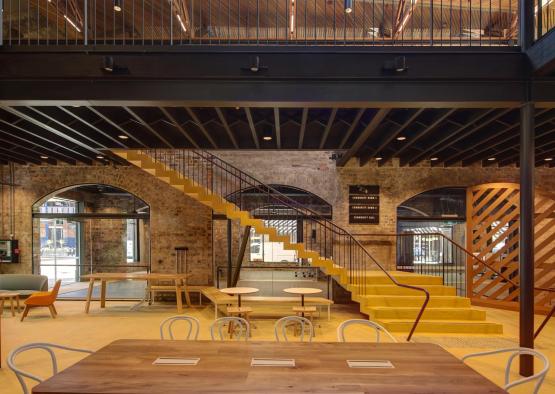 Image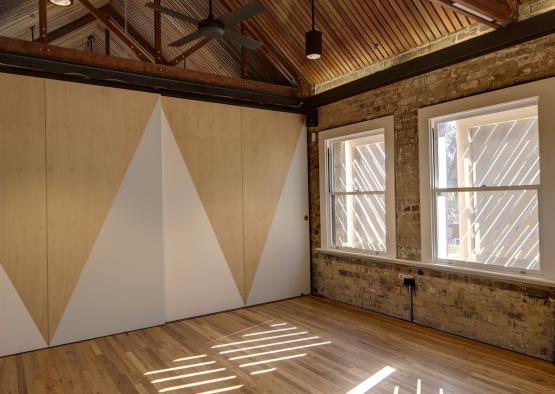 Image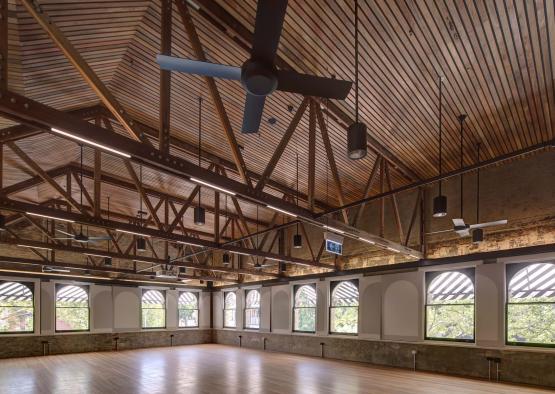 Image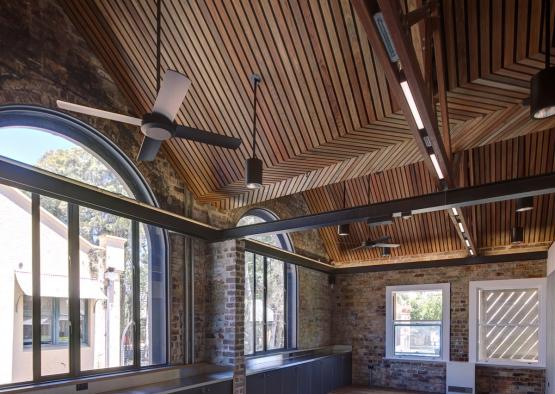 Image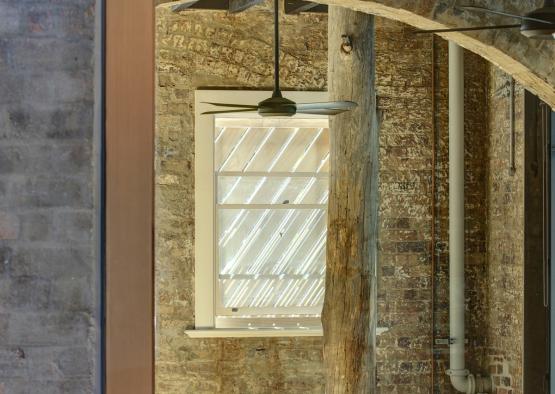 Image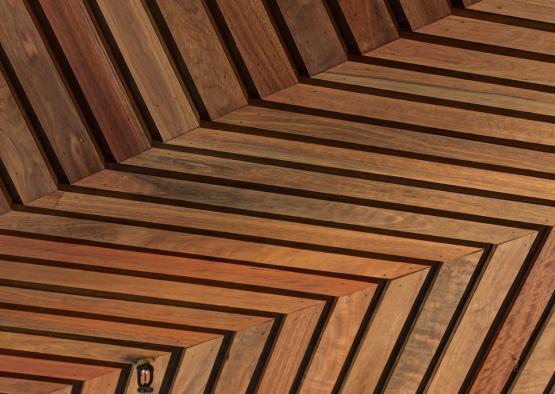 Image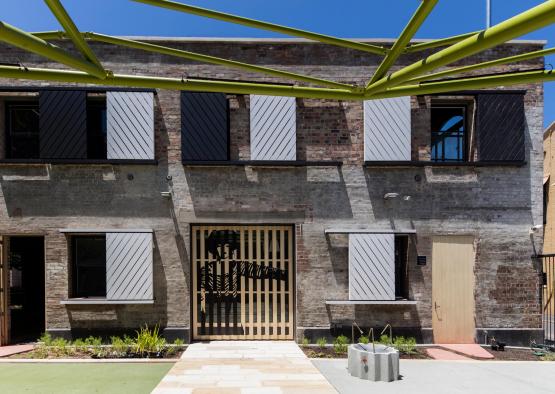 Image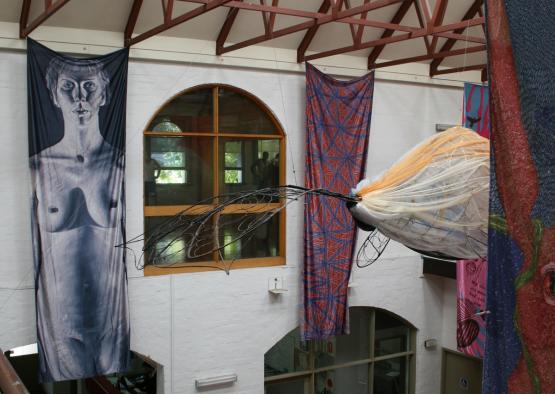 Image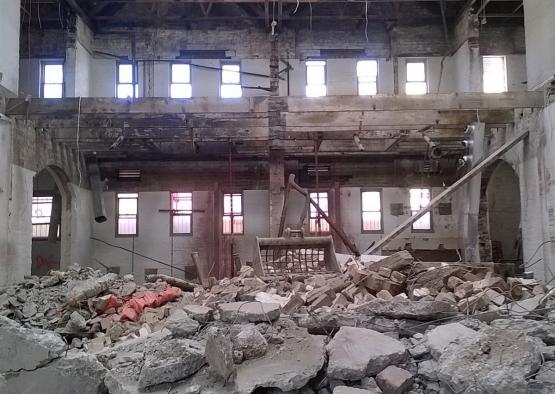 Image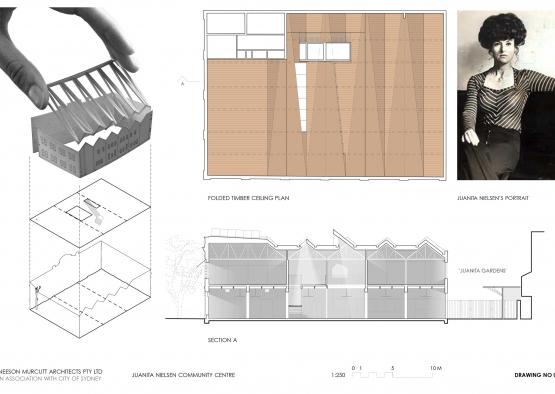 Overview
The Juanita Nielsen Community Centre occupies a former warehouse in Woolloomooloo. It was named after the infamous local activist Juanita Nielsen, when converted to a community centre in 1983. The project is a major upgrade to this existing Centre. The architecture works to rejuvenate the building as a social place without sanitising or gentrifying it. The1888 heritage fabric is retained, up-cycled and celebrated. Timber is key – an original material and sustainable resource, with perceptible warmth and general community appeal. Timber is the primary material of the upper floor where old herringbone timber floor structure is revealed. The new roof and acoustic ceiling are also timber, visibly stretching across the whole of the upper floor. The precise ceiling geometry contrasts the roughness of old brick walls. Its distinctive zigzag motif recurs throughout, in timber doors and external shutters, playfully resonating with the striped top of Juanita in her famous portrait.
Structure
Floor System: Glulam, 290 x 70mm sawn-cut Tasmanian oak. The refurbished internal floor joists were augmented with matching replacement joists and herringbone strutting where required and black stained finished. The new floor was built up to provide acoustic separation including 90mm pine battens, one layer of 9mm FC sheet, 19mm marine plywood substrate and floorboards.
Floor Covering: T & G makes up 45% of the floor covering. Recycled tallowwood was used. The existing floor boards were retained and repaired where required with two layers of 9mm FC sheet above.
Roof System: Beams, rafters and trusses were used in LVL and Solid Timber. Beams were HYSPAN LVL, rafters were a mixture of F7 Pine and LVL and trusses were bespoke made dressed spotted gum.
Door: Bespoke western red cedar doors.
Joinery and Cabinetry: Hoop pine plywood.
Ceiling Lining: 60 x 12 DAR spotted gum ceiling lining over acoustic installation was installed to achieve a 25% opening. The existing internal ceiling joists were refurbished and stained finished.
Screen: West-facing bespoke accoya shutters by Windoor.