Laminated timber trusses support a sweeping curved ceiling in these atmospheric horse stables in Chile.
Project Name
Santiago Stables, Chile, by Matias Zegers Architects
Photographer Details
Cristóbal Palma
Image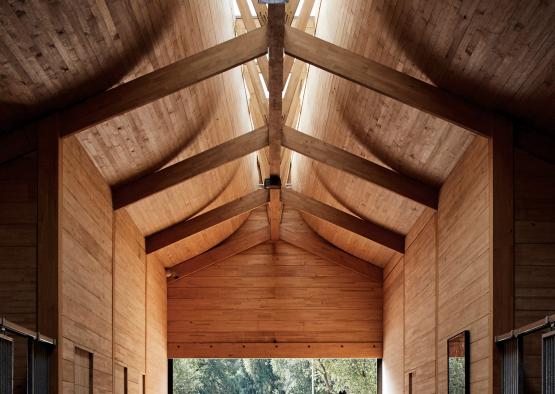 Image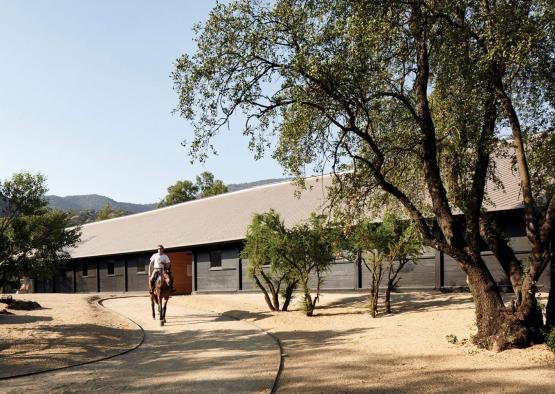 Image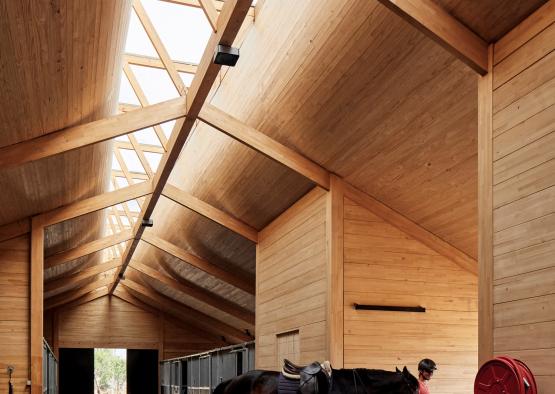 Image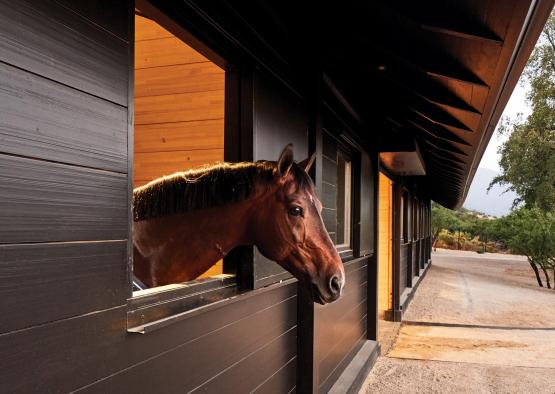 Image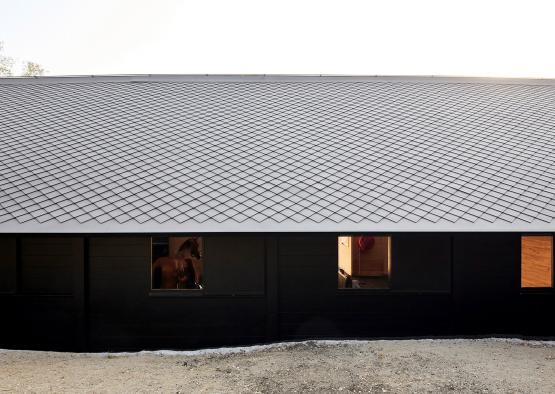 Image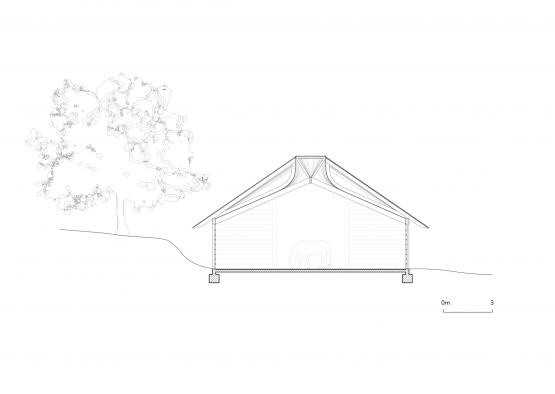 Image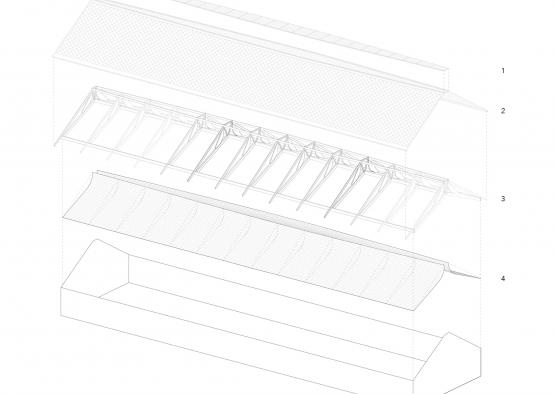 Image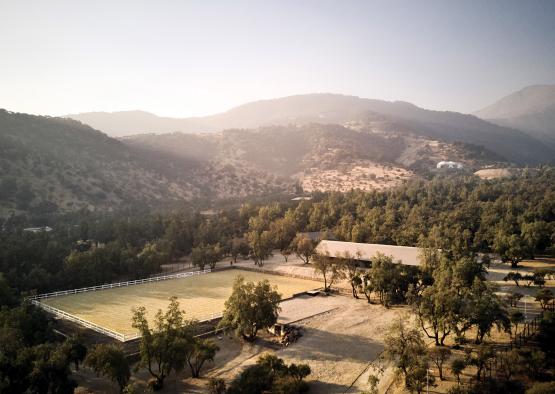 Image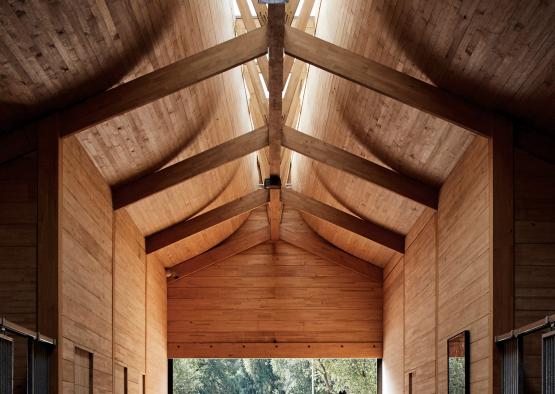 Image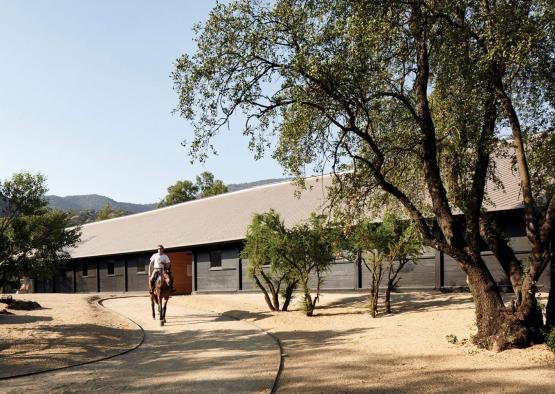 Image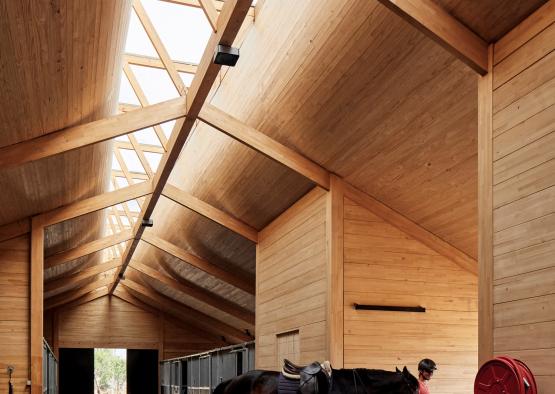 Image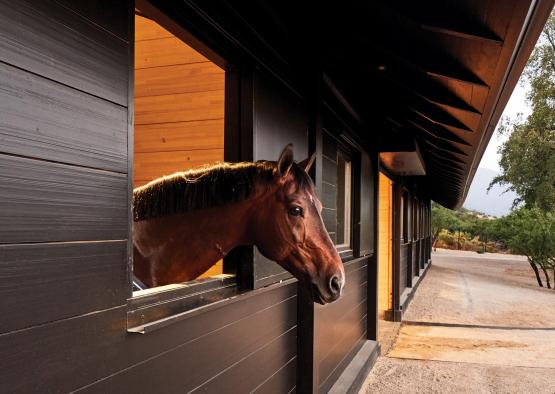 Image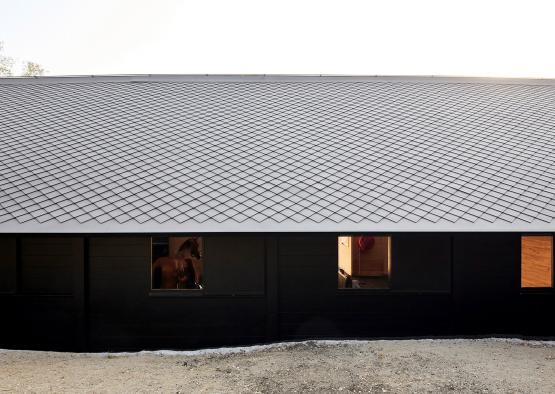 Image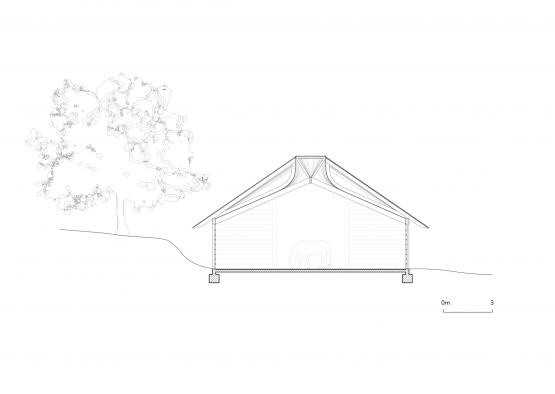 Image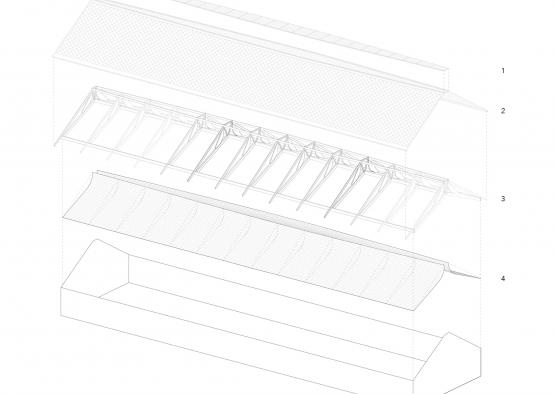 Image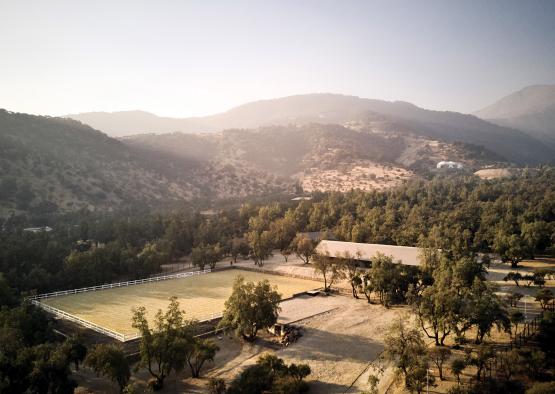 Overview
The stables are located at the foothills of the Andes mountains, forming part of an equestrian centre on a three hectare property. 
The simple gabled structure is designed to cater for the needs of the horses, providing a calm and and ambient space. 
Structure
Built with a post and beam style construction found in vernacular barns of the area, the stables utilises the open envelope that results from the technique, but with added rigidity from engineered glue-laminated timber. 
The engineered structure and walls were prefabricated in a factory in the Chilean city of Los Ángeles, before be transported to site, and erected in 45 days. 
The posts and beams hold up the walls and curved roof, while a seperate truss system supported by the ridge beam creates a firm hold for the skylight. The resulting curved timber roof structure is one of complexity and beauty.
Exterior
The exterior of the barn is foremost designed to become lost in the environment. The client wanted the building to be as unobtrusive as possible- 'lost to the sight, and the memory'. The simple gabled form that is commonplace in the context helps to ensure it is one amongst many. 
Dark stained timber cladding blends with the rich colour of the surrounding soil, whilst the muted metallic roof tiles collaborate with the subtle bowed roof form to minimise the visual bulk. The tiles shimmer slightly during the day, flickering between different hues of satin-bronze. 
Interior
The timber lined roof profile helps soften the light from the skylight, and provides a nurturing counterpart to the complexity of structural members. 
Both ends of the structure have large unobstructed openings to the exterior, creating a welcoming transition into the internal world. This transition is furthered by the warmth of the light timber interior, which provides a stark counterpoint to the dark, rich exterior colour.