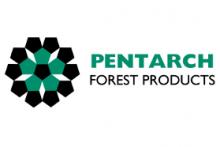 Pentarch Forest Products is one of Australasia's leading exporters of plantation grown softwood and hardwood in roundwood and lumber.
Address
Level 1, 99 Coventry Street
Southbank
VIC 3006
Accreditation / Certification
Pentarch Forest Products have been operating for over 18 years. Form initial shipments to Korea in 1993, the company has expanded its operations to supplying customers in China, Japan, India and the Middle East, with direct representation in a number of export destinations.

Today, Penatrch Forest Products provide a complete export process covering:
Forest management
Harvesting
Haulage
Log yard management
Stevedoring and shipping.
And supports its export operations Australia wide with personnel that specialise in commercial, shipping and export disciplines.