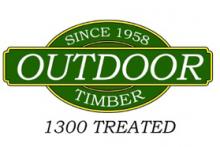 Outdoor Timber Wholesale- We are number 1 supplier of Ecowood in Australia
Address
184 Canterbury Rd
Bayswater
VIC 3153
Business Type
Manufacturer
Wholesale/Trade sales
Accreditation / Certification
Specialist in Outdoor Timber

Ecowood & Colourwood - Arsenic free treated pine Decking, sleepers fencing & structural timbers Also a full range of PEFC certified cypress

Outdoor Timber Wholesale is a family owned & run business. We have been in the building industry since 1958.

Using our expertise & experience we developed a thriving retail business, which grew into an even busier wholesale/manufacturing business. We now operate over 2 states and employ over 60 staff in the group.

Our philosophy is to ensure the customer has a quality product delivered with outstanding customer service. Being a family business, we don't treat you like a number. We build & maintain a strong, mutually beneficial working relationship. We extend this by being active members of industry associations such as: The Timber Merchants Association, The TPAA, Timber Queensland & the Melbourne Hoo Hoo Club 217.