His and Her house is a celebration and physical embodiment of connection and coming together.
Project Name
His and Her House by FMD Architecture
Photographer Details
Peter Bennetts and Derek Swalwell
Image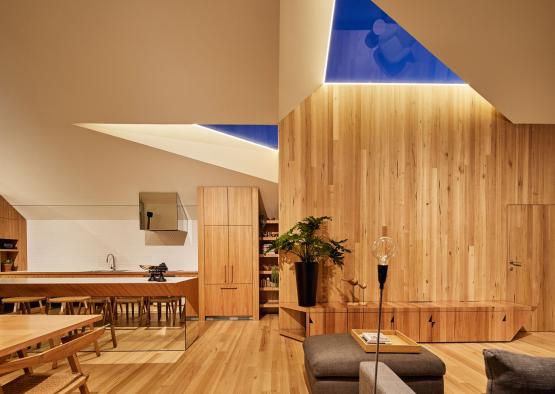 Image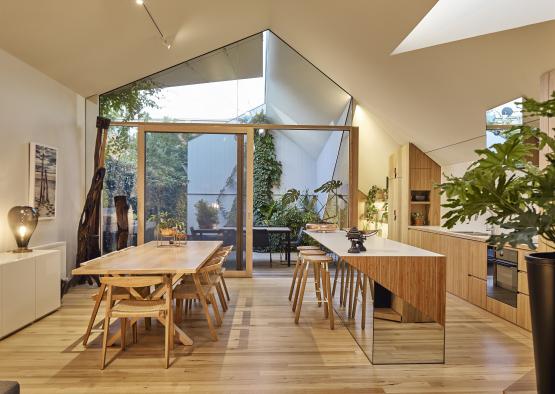 Image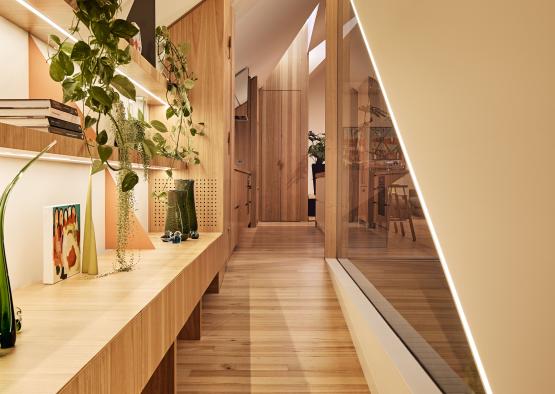 Image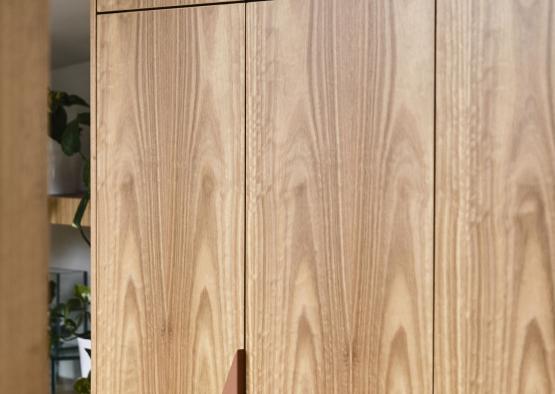 Image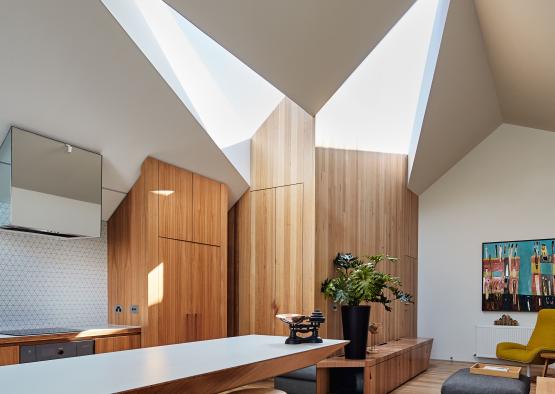 Image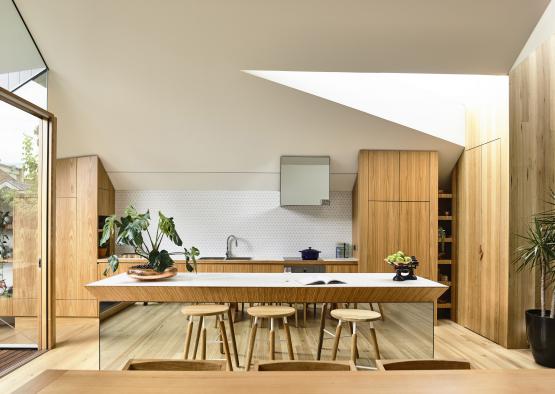 Image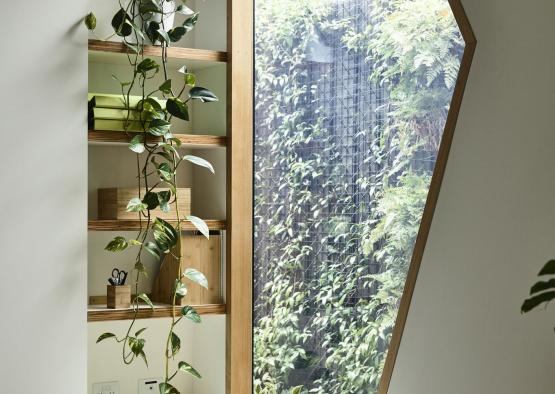 Image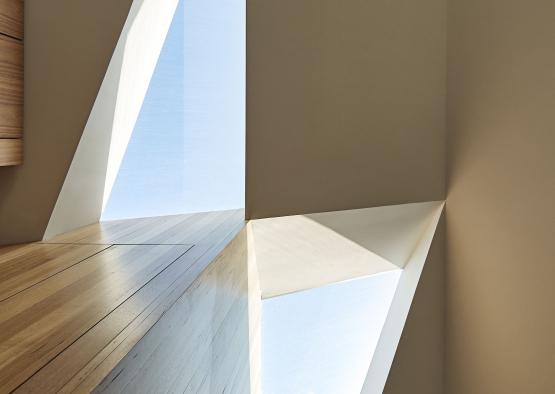 Image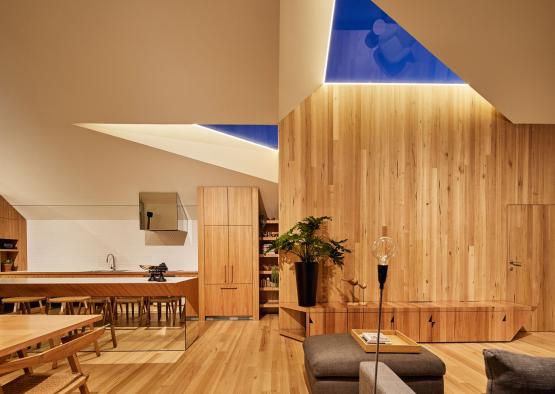 Image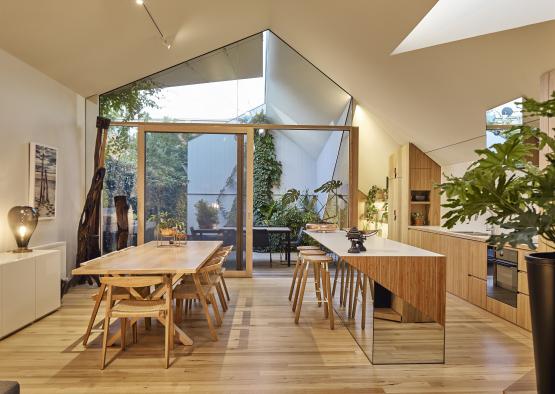 Image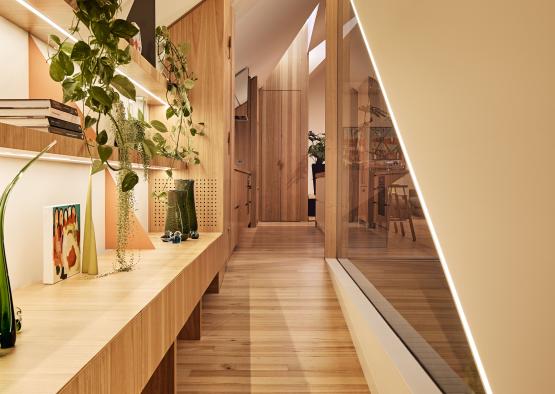 Image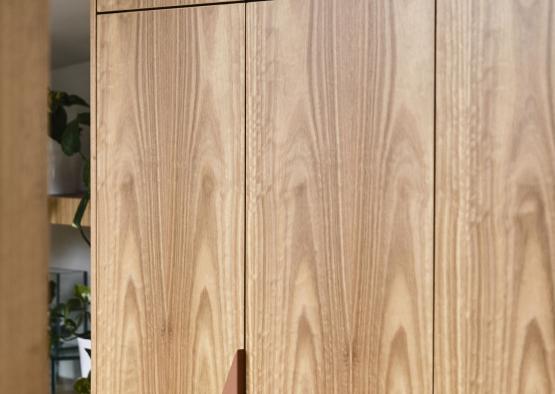 Image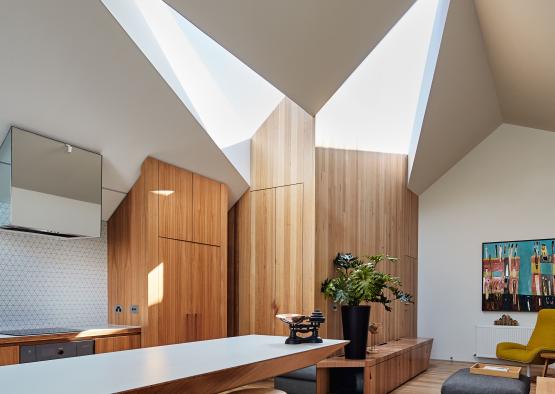 Image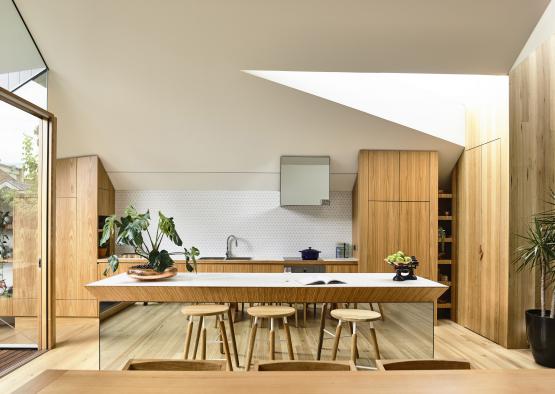 Image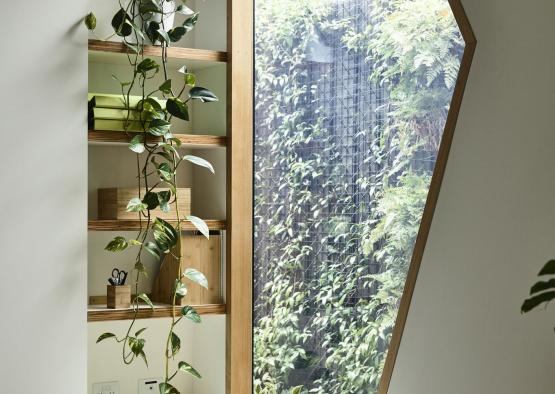 Image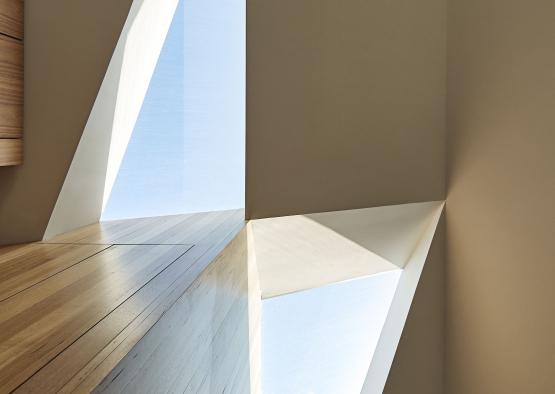 Overview
The two clients had both previously engaged FMD for residential projects, so it was an obvious fit for them to approach the studio together for a new project, which would celebrate the start of their new married life.
Interior
The pitched ceiling gives a grand sense of scale and volume, punctuated by two timber framed triangular skylights, which culminate in the two shapes coming together- referencing the coming together of the clients' love.
The strong use of timber was a natural choice for the project, in order to inspire a familiar sense of memory from their previously loved homes. Timber floored living zones are connected via ramps internally and externally for universal access, as the couple plan for longevity in the home, well in to their senior years.
The transitional space between living and sleeping features a generous amount of cabinetry for storage and display. Joinery lines the length of the wall, with a refined palette of timber and tiles providing a layered backdrop for the couples' combined landscape of artwork, furniture, plants and books. Tasmanian oak veneer was used for the joinery, which is an excellent budget option with an amazing finish.
Biophilic principles drove the design, with every space featuring a garden aspect, giving daily rituals like bathing, resting and living, a new relationship to nature, and creating something more experiential. The visual connection to the gardens, accompanied by the natural tones of timber, brings the tranquil feeling of indoor/outdoor living throughout the interiors and elevates each space.
Timber-framed double glazing exposes the expanse of the living area to the courtyard, encouraging outdoor living while responding to climate and context by providing excellent solar access and passive ventilation reducing demands on mechanical heating and cooling.
Canopies and lush vines run along cables to provide shade to the courtyard and exposed windows in the warmer months.
Pragmatically a timber floor system was the logical choice due to ground levels, site access and the rear master suite was to be linked via a ramp. Tasmanian oak tongue and groove flooring was left exposed and oiled to create a rich honey colour.