It may be no surprise to learn that a house dubbed 'Boatsheds' is owned by a pair of nautical enthusiasts.
Project Name
'Boatsheds' can be tuned like a yacht
Photographer Details
Patrick Reynolds
Image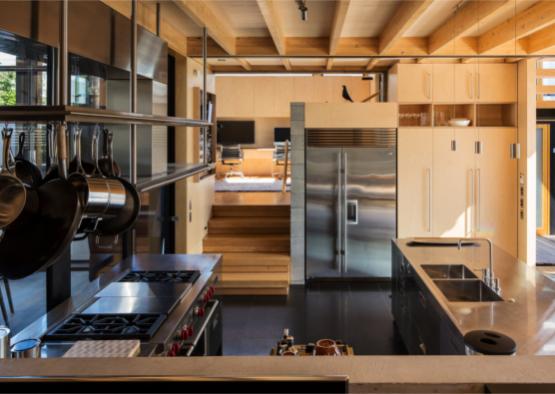 Image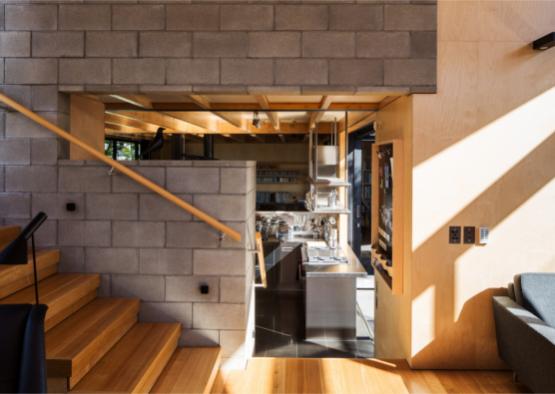 Image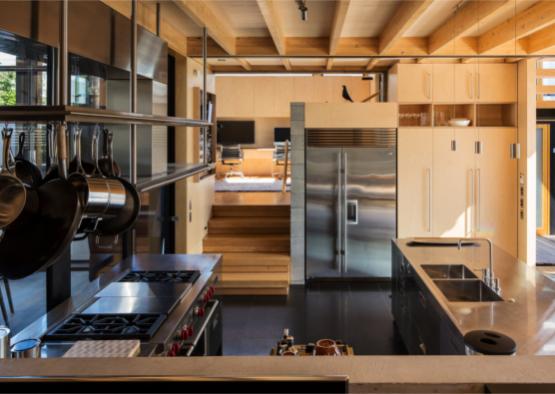 Image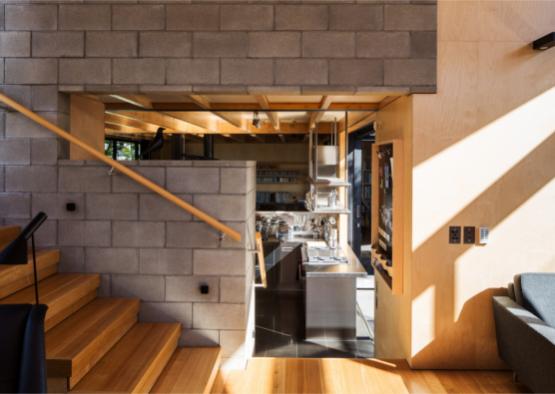 Overview
On a constrained, compact urban site, a stone's throw from Takapuna Beach, the three-stepped gables of these black 'boatsheds' appropriately reference our boating and beach culture. The sliding forms reveal a solution beyond the standard connotations of a home, a bespoke incubator for the clients' lifestyle.
The corner site, challenged by two 5m  front yards and the blunt presence of a three-storey neighbour hard on the North-West boundary, stimulated an approach of layered complexity with ample transparency to capture light, sun and glimpses of the pohutukawa and baiting ocean.
Strachan Group Architects were assisted by Rachael Rush on the project, and overall, the house proves it's possible to create something beautiful and dynamic even with significant limitations standing in the way. It's safe to say the owner will never grow tired of a house that features stunning modern design, and can be rearranged like a Rubik's cube.
Structure
The corner site is not only in a compact urban area, but it's challenged by two 5m front yards and the blunt presence of a three-storey neighbour. To counteract these limitations, architects opted for layered complexity, and plenty of transparency to make sure the house captured not only light and sun, but glimpses of a native pohutukawa tree, and the ocean as well.
Exterior
Simplicity of the exterior form is contrasted by the highly crafted timber interior, exhibiting the skilled artistry of the builder. A diverse succession of multi-connected spaces creates a threaded flow of movement, whilst each maintains a distinct and sequestered quality.
The house opens and closes in response to shifts in weather and programme, with walls that lift, fall, slide, fold, shut down or disappear. This is a house with intent to engage the viewer, the viewed and the operator with sense and intrigue.
Accommodating the needs of two young, active sons – retaining a large lawn area was a must – as well as incorporating workshop and boat storage spaces into the scheme necessitated a high level of design innovation. For the owners this meant a lengthy negotiation with council, however, by challenging the established development controls, a large house – 380m² ­– including the aforementioned workshops and boat storage, has been packed onto a relatively small, 480m² site without any loss of amenity.
Interior
In contrast to the simple exterior, the home's interior features expertly crafted timber, which showcases unique talents and artistic style of the builder. The layout itself is a diverse succession of multi-connected spaces which creates a threaded flow of movement, but also maintains the unique characteristics and function of each room.