A single storey house divided into three timber clad pavilions forms the enticing enclosure of Three Piece House.
Project Name
Three Piece House, Stockton, by TRIAS Architects
Location
Stockton NSW 2295
Australia
Photographer Details
Ben Hosking
Image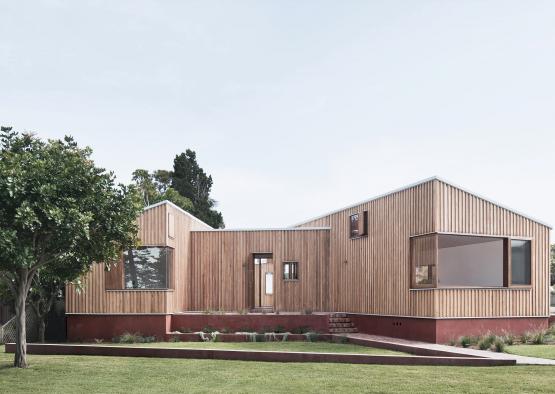 Image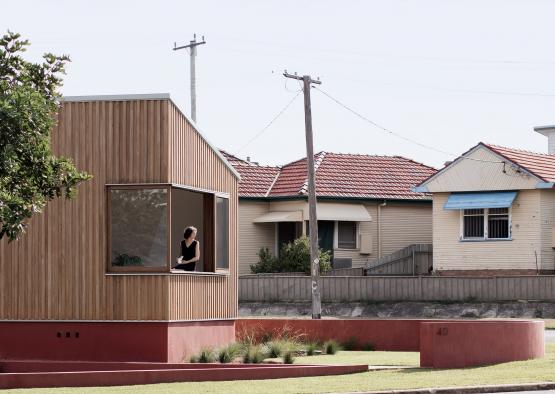 Image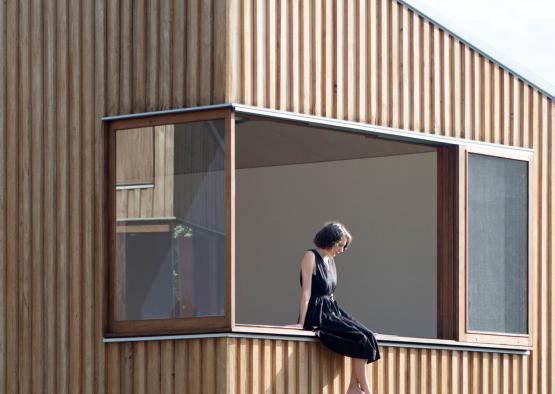 Image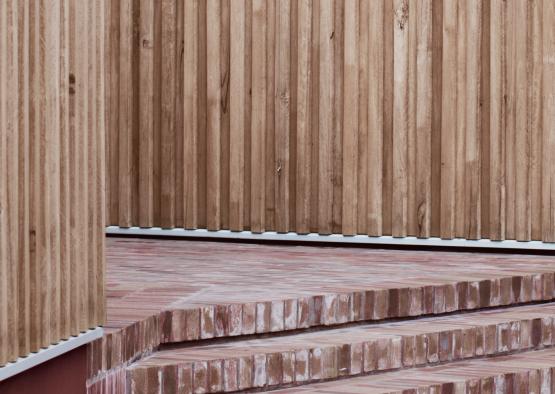 Image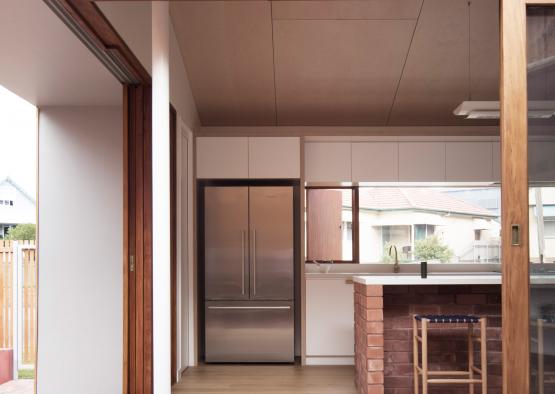 Image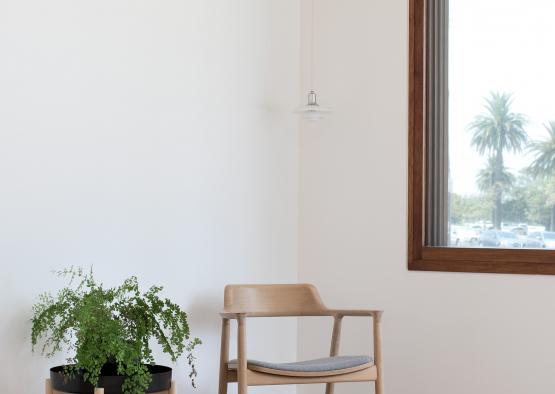 Image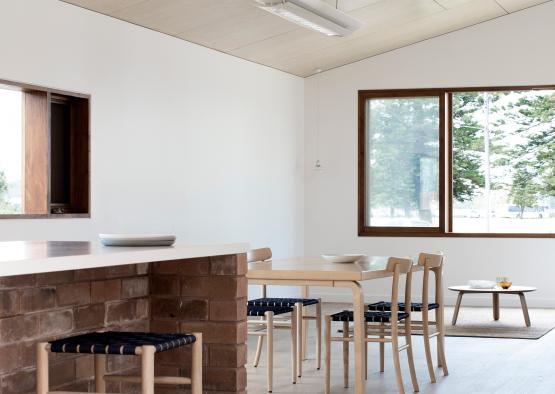 Image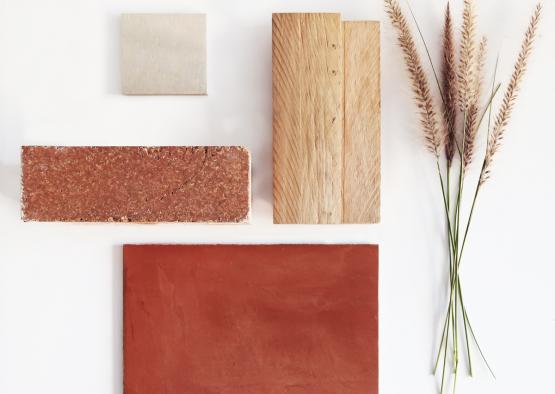 Image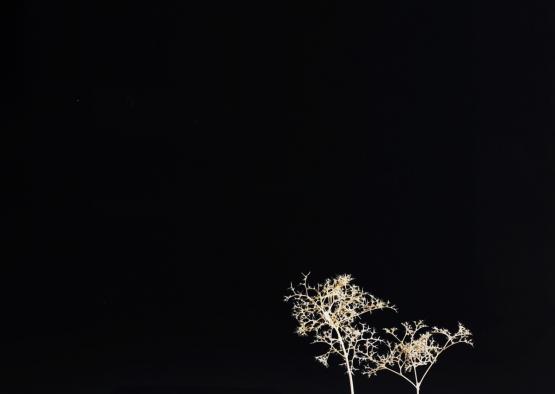 Image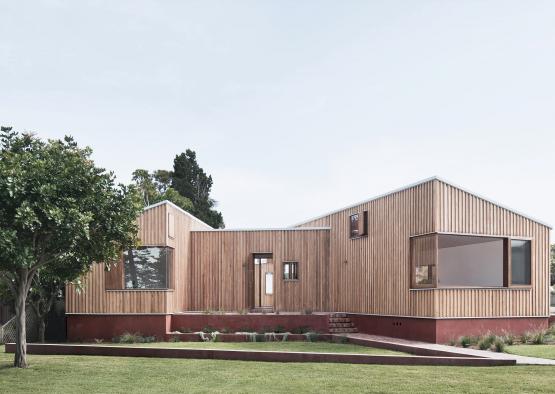 Image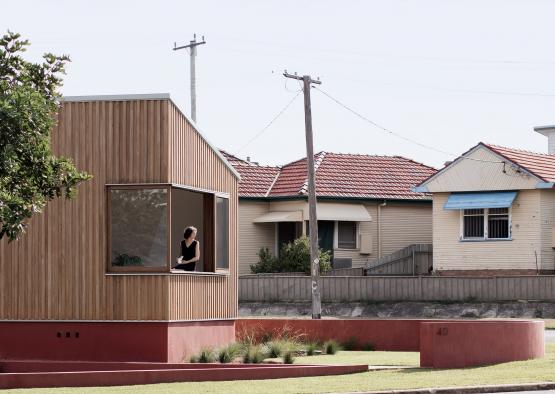 Image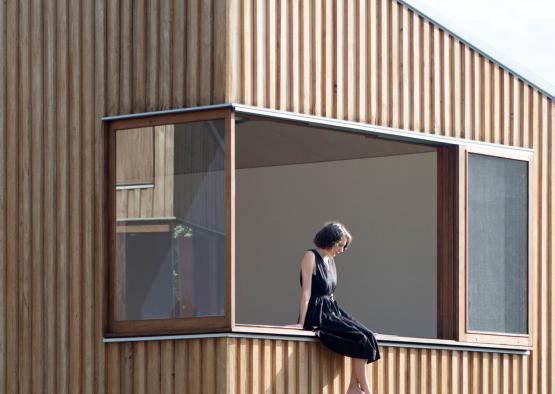 Image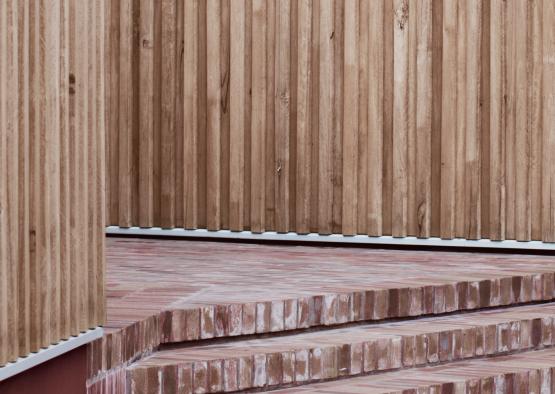 Image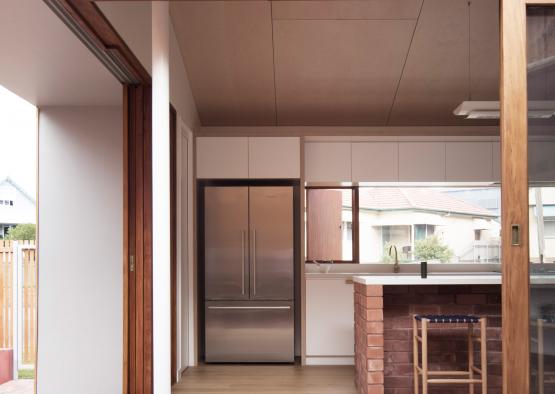 Image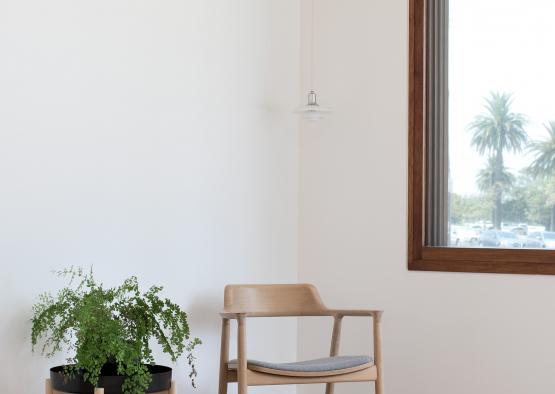 Image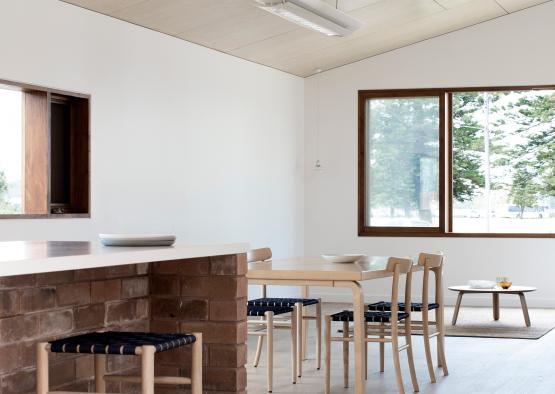 Image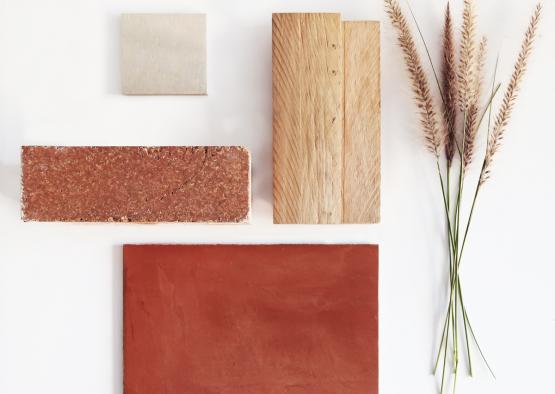 Image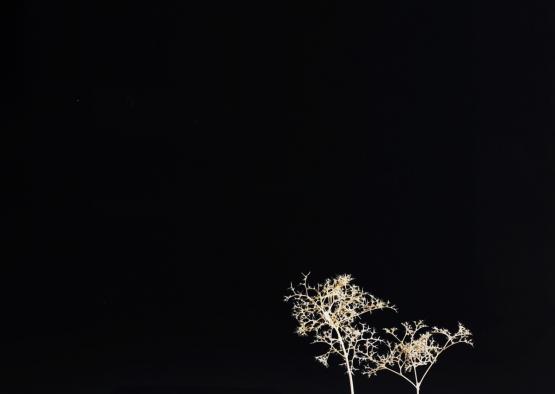 Overview
The house is designed for a couple who were looking to simplify their living space, and downsize to a more modest residence. The residence follows the site boundaries in order to best utilise the buildable area, which was dictated by flood lines. 
Exterior
The foundations of the Three Piece House provide the most unique element of the building. Reclaimed brickwork from the 1940's bungalow that previously inhabited the site  were collected and re used as a plinth for the new forms. The solid brick foundations act as a raised platform for the new buildings to rest upon. The true beauty of the foundation lies in the narrative - the new building rests upon the remains of the old. 
Given the seaside location of the residence, robust materials were chosen to withstand the salt and the wind. Silvertop Ash was used as exterior cladding, as it is a highly weather  resistant timber. It also has the advantage of being locally ubiquitous, lowering the embodied energy from transportation. The timber has been radially sawn, which minimises wastage, and left bare to naturally grey off in the salty air. The boards have been arranged in a board and batten style, which creates a durable skin with overlapping timbers. 
TRIAS collaborated closely with Radial Timbers and their builder to manipulate this rough and unconventional product.
Interior
nside the residence, a pared back palette of timber and plasterboard brightens the space dramatically. The timber floors and plywood ceilings reflect light beautifully across the space, creating a mood of warmth and calm. 
Openings have been mainly cut across corners, with glazing wrapping around two facades. This allows light to pour into rooms at different times of the day, and provides expansive views into the courtyard areas.