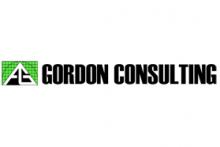 Structural / Civil Engineers
Address
135 Myers Street
Geelong
VIC 3220
Accreditation / Certification
Service Categories
Advice & consultancy
Architecture & design
Building construction
Coatings & treatments
Design & construction software
Landscape design
Structural engineering
Timber connections
Gordon Consulting (est. 1990) is a multi-disciplined consultancy made up of the following key services: Civil Engineering, Structural Engineering, Building Design, Energy Rating, Town Planning and Land Surveying.
Structural - Covering residential, commercial, industrial & heavy industrial, Gordon Consulting will accommodate small projects such as retaining walls, single beams etc to larger scale projects such as commercial development, industrial factories, multi-unit developments and more. We can liaise with the Building Designer/Architect to produce a cost effective outcome. We also offer inspection and report services for building integrity.
Civil - We are Barwon Water accredited with a certified Quality Assurance System and have over 40 years experience working with local government such as City of Greater Geelong, SurfCoast Shire, Golden Plains Shire and other authorities such as Department of Sustainability and Environment and Department of Human Services. We offer a range of civil design services for projects of all sizes which include: Sewer main extensions, Water main extensions, Roads, Car parks, Storm water drainage, Detention systems, Driveways, Pavements, Dams, General earthworks, Volume calculations, Subdivisions and more.
Building Design - Being Building Designers, Structural Engineers and Energy Rating Consultants, we have knowledge in all the right areas to design a cost effective and energy efficient structure of any kind from a small shed or extension to multi-level buildings. Having all the essential disciplines for Building Design in one office also allows us to streamline the design process. We can produce plans based on your concept, give you advice on how best to improve the design concept, or design from scratch. We can design a building of any style or size. Site and budget limitation can be catered for. Our resources allow us to produce walk through videos, 3d perspective views and rendered models.
Surveying - At Gordon Consulting we have the resources and equipment to provide survey data to any datum. We can provide the following:- Feature Survey, RESCODE Survey, Contours/Levels, Survey, Engineering Survey, Setout Survey. Once completed we can provide this in hard copy (paper), PDF and DWG formats at request. We are not registered title surveyors so we cannot provide title surveys.