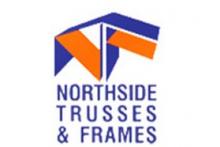 Timbertruss Northside is a supplier of trusses, frames, flooring systems and stick timber
Address
155 South Pine Road
Brendale
QLD 4500
Accreditation / Certification
Timbertruss Northside provides design and supply options for domestic, multi-residential and commercial construction projects.
Timbertruss Northside has 30 years experience in the manufacture of trusses, pre-nailed frames and supply of associated structural timber products. Flooring systems are also quoted including open web posijoists, particle board flooring and treated timber for exposed uses.

With a modern semi -automated factory and a team of 95 people, Timbertruss are able to supply both project builders and one off owner builders. We have our own fleet of trucks to ensure scheduled delivery to site.